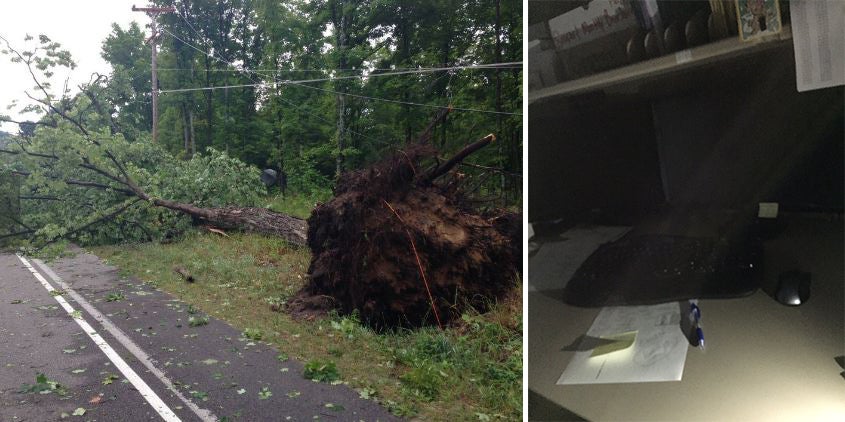 Earlier this week, severe storms ripped through Michigan leaving a wake of destruction and power outages.
Terryberry's headquarter offices in Grand Rapids, Michigan were affected by the severe weather, losing power for the entire work day on Monday.
Despite the dark offices, Terryberry employees reported for duty.
One particular team of Terryberry associates worked creatively to get a time-sensitive order out the door for one of Terryberry's customers, in spite of the less than ideal conditions.
Monday in the midst of the power outage, this group antiqued the customer's employee award emblems for the order under sky light, set the stones while using a snake light, filled in enamel, took home the pieces to put into their home oven to cure the enamel, brought it back to Terryberry to pack and took the awards to FedEx to ship to the client in order to arrive on time for their employee awards presentation!

Nice work team – we are proud of the way our employees go above and beyond to provide the level of service excellence that Terryberry customers have come to expect.
Looking for ways to recognize and reward your organization's employees who go above and beyond?  Contact us. Terryberry can help!