As we all know, the world has changed in 2020. There are things that we love that have been taken away or restricted because of the worldwide COVID pandemic. One of those things is travel. Travel is one of my personal passions, and I can't wait for the time to be able to schedule new trips for work and for personal pleasure.
If you are in the business of motivation and engagement like I am, you know that travel has long been a tool to incentivize employees and sales channel partners to perform at their highest level. Special group travel events are often used to recognize the "best of the best" for their annual contribution to the organization. These events and the honor behind them are a highly motivational tool that has been widely taken away by COVID travel precautions and restrictions.
Although incentive travel plans have come to a halt, companies still need to prioritize motivating and recognizing top performance.
How are they doing that now that incentive travel is not an option? Virtual Shopping Experiences have always been considered as a great motivational tool, but are now being targeted as the optimal temporary replacement for the incentive trip that can't happen in 2020 or 2021. The travel experience allows for "guilt-free luxury", this is exactly what a Virtual Shopping Spree can provide in its place.
The concept is to offer Top Performers a pre-determined bank of credits or points with access to a luxury online shopping portal to spend as they please. You have the flexibility to tighten up the timeline of when points need to be redeemed or add a fun gamification aspect to the program. One of the main benefits of this online experience is that the company brand is consistently reinforced and controlled throughout the shopping experience. This is an experience that you cannot duplicate with a cash bonus.
We all can't wait for these fantastic incentive trips to come back, but until then, consider a Virtual Shopping Spree for your Top Performers.
---
About the Author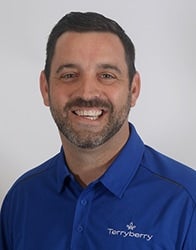 Mike Kelleher leads Terryberry's Honoring Performance Division, which specializes in helping clients develop programs for goal-based performance recognition, including sales incentive programs, safety recognition, and channel partner programs.  Kelleher has developed effective performance recognition programs for clients like La-Z-Boy, GM, and many others.  He is also recognized as Terryberry's undisputed Jump Rope expert.