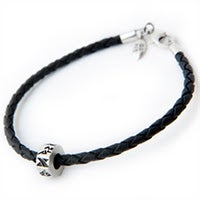 A new division of recognition powerhouse Terryberry – XTERRA Jewelry – receives exclusive product rights from original off-road triathlon for new line of handcrafted jewelry for athletes.
Grand Rapids, MI (PRWEB) July 26, 2011
Described as a "passion project" of a group of triathlete employees at recognition products giant Terryberry, XTERRA Jewelry is the latest division being added to Terryberry. Featuring handcrafted jewelry designs for men and women such as rings, neck chains, bracelets, pendants and rugged dog tags, the XTERRA line of jewelry boasts the XTERRA triathlon logo on every piece to celebrate the "XTERRA lifestyle" of today's triathlon warriors.
Designed by Terryberry with the support of 3-time XTERRA world champion Julie Dibens of the United Kingdom, XTERRA Jewelry is the official jewelry line of the famed off-road triathlon bearing its name and features striking, athletic jewelry designs for today's triathlon athletes as well as for fans of the sport or the XTERRA triathlon itself. Many of the items from the jewelry line can be personalized with the athlete's name, finish time and race date as a powerful, wearable trophy or passionate memento or gift.
"I'm a self-confessed triathlon geek," admits Mike Byam, managing partner at Terryberry and part of the team developing the XTERRA jewelry line. "I love the sport and what it requires of the men and women who compete. Terryberry is all about recognizing remarkable achievements, so reaching out and partnering with the XTERRA triathlon folks just made sense. Getting involved with triathlete Julie Dibens, whom XTERRA Jewelry is now sponsoring, has been a terrific opportunity for our newest division. I'm very excited and pleased at what Terryberry is doing through XTERRA Jewelry!"
Featuring online purchases, a powerful collection of artisan-crafted jewelry designs, a staff that's passionate about triathlons and competitive racing, and the history of the XTERRA Triathlon behind it, XTERRA Jewelry is fine athletic gear designed by triathlon fanatics for triathlon fans and athletes alike.
Terryberry also announced that it will be partnering with XTERRA to produce and provide new XTERRA Survivor race medals, which are to be awarded to finishers of the grueling off-road triathlon races starting today.
Learn more about XTERRA Jewelry now and join the adventure race phenomenon!
About Terryberry
Terryberry serves more than 25,000 clients throughout North America, Europe and Australia. Family-owned for four generations, Terryberry specializes in employee appreciation and employee recognition gifts, products and services to keep employees engaged and motivated and companies growing in positive directions. For more information, please visit https://www.terryberry.com.