Give a WOW QUICKSTART promises to offer small businesses an online option for peer-to-peer recognition that can be set up and launched in a matter of minutes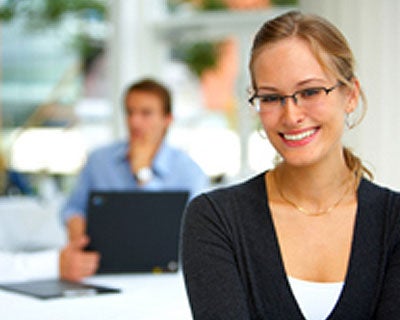 Terryberry, a global provider of employee recognition programs and employee awards based in Grand Rapids, Mich., announced a major new release of their Give a WOW Quickstart online program for peer-to-peer employee recognition.  The company cites upgrades for enhanced usability, and employee engagement, along with faster setup and program launch.
Give a WOW Quickstart is Terryberry's online peer-to-peer recognition solution designed for small businesses and workgroups. Upgrades to the program in the newest release include custom employer branding, customized nomination categories, and a faster setup.
"An HR Manager or Team Leader can go to Giveawow.com today, and completely set up a custom branded Give a WOW Quickstart program. Their employees can be logged on and giving recognition in a matter of minutes," says Terryberry's Managing Partner Mike Byam. "Give a WOW Quickstart makes employee recognition simpler and more accessible than ever."
The Give a WOW Quickstart program uses a social media style interface.  A unique program URL is generated in the setup process.  Participants access their group's Recognition Feed, which displays praise from co-workers, updated in real-time.
"One of the things that so unique about the Give a WOW program is that when an employee posts recognition for a peer on the online wall, the recognition is specifically linked to one of the group's core values," says Byam.  "This really helps leaders reinforce their mission, vision and values in a powerful way."
"Not only that, but the personal comments that coworkers type on the recognition wall creates a storyboard of the great successes that are happening in the business on a daily basis," Byam continues.
The Give a WOW Quickstart program uses non-tangible, written praise and recognition.  Terryberry points out that Give a WOW Quickstart can be incorporated with Terryberry's other awards and recognition programs.
The announcement follows recent news of the growth of Terryberry's 360 Recognition Platform, a robust total Recognition and Rewards platform that caters larger employers.
Terryberry has 100+ customers using their Give a WOW and 360 Recognition Platforms and the programs and have been used to create over a half million recognition moments annually.
"Latest surveys say that over 40% of U.S. employers have a peer-to-peer recognition program in place today.  We're really proud to be able to offer the marketplace an affordable tool for small businesses to use to provide meaningful employee recognition in a sustainable way.  Give a WOW Quickstart does just that," says Byam.
Terryberry offers a 90 Day Trial of Give a WOW Quickstart at www.giveawow.com.
 
About Terryberry
Headquartered in Grand Rapids, Michigan, Terryberry has helped 25,000+ organizations develop recognition programs to motivate and retain employees for more than 90 years.  Terryberry has built an international reputation for its customized recognition and award programs. For more information, visit www.terryberry.com.