The Terryberry crew had a fabulous time in fabulous Las Vegas at the SHRM19 Annual Conference.  Thanks to the Society of Human Resource Management for hosting such a great event – one of the largest  HR conference and expos ever.  If you attended the conference, we hope you took home some great professional and personal experiences.   Here are few of the highlights from Terryberry's time at the conference.
New Recognition Products Debuted at SHRM19
Digits are now available! These acrylic milestones awards can be personalized with your company logo, recipient's name and anniversary date –  a great addition to service awards programs.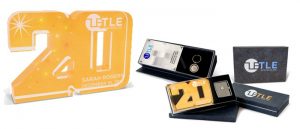 Welcome Aboard Kits coming soon!  Terryberry's new Welcome Aboard kits were received enthusiastically at the SHRM exhibit. These kits can be branded with your company logo.  Select two or more welcome gifts to be included in each kit and keep a supply on hand to present to new employees.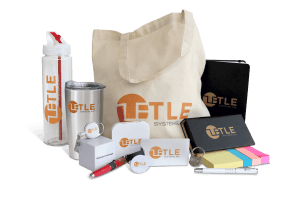 360 Recognition Experience
SHRM attendees had an opportunity to immerse themselves in Terryberry's 360 Recognition Platform – learning the ins-and-outs of how team members can give and receive recognition for day-to-day contributions and major milestones.  If you missed it, or want to dig deeper, we invite you to request a one-on-one demo with one of our platform specialists.
Employee Wellness for Small and Midsized Businesses
Terryberry's presentation in the SHRM Wellness Theatre on "What does employee wellness look like in Small and Midsized Businesses" was greeted by a standing-room only crowd.  It was a privilege to be able to share how Terryberry's employee wellness app can help small and midsize businesses encourage their team members to be well.  Learn more about Terryberry's Employee Wellness module.
Just for Fun
It wouldn't be a Terryberry-SHRM event without Recognition Man and our long-standing tradition of a SHRM-exclusive pin.  SHRM19 was commemorated with an Sterling Elvis pin and lots of Recognition Man sightings, who sported his own Elvis-inspired attire.
Going to SHRM20 in San Diego?
Be one of the first to get on Terryberry's list to RSVP for your special gift for SHRM2020! We'll see you there.