As the dust settles following SHRM 2022, we wanted to take a moment to reflect on this year's event. We hope you left SHRM as excited as we are for the future of employee recognition!
After speaking to thousands of HR professionals and showing hundreds of Terryberry product demos, we couldn't help but notice some reoccurring themes. Here, we discuss the most prominent themes we saw at SHRM 2022.
Adapting to A Hybrid Future
Companies have now been doing some variation of remote or hybrid model for two years, and it's looking like it's here to stay. HR professionals, C-suite executives, and employees across the country all seem to be in agreeance that a hybrid model is the future.
This means, however, it's more important than ever to be able to reach and engage remote workers. Without the convenience of chance meetings in the break room, HR should be considering an engagement strategy to ensure remote workers don't get overlooked.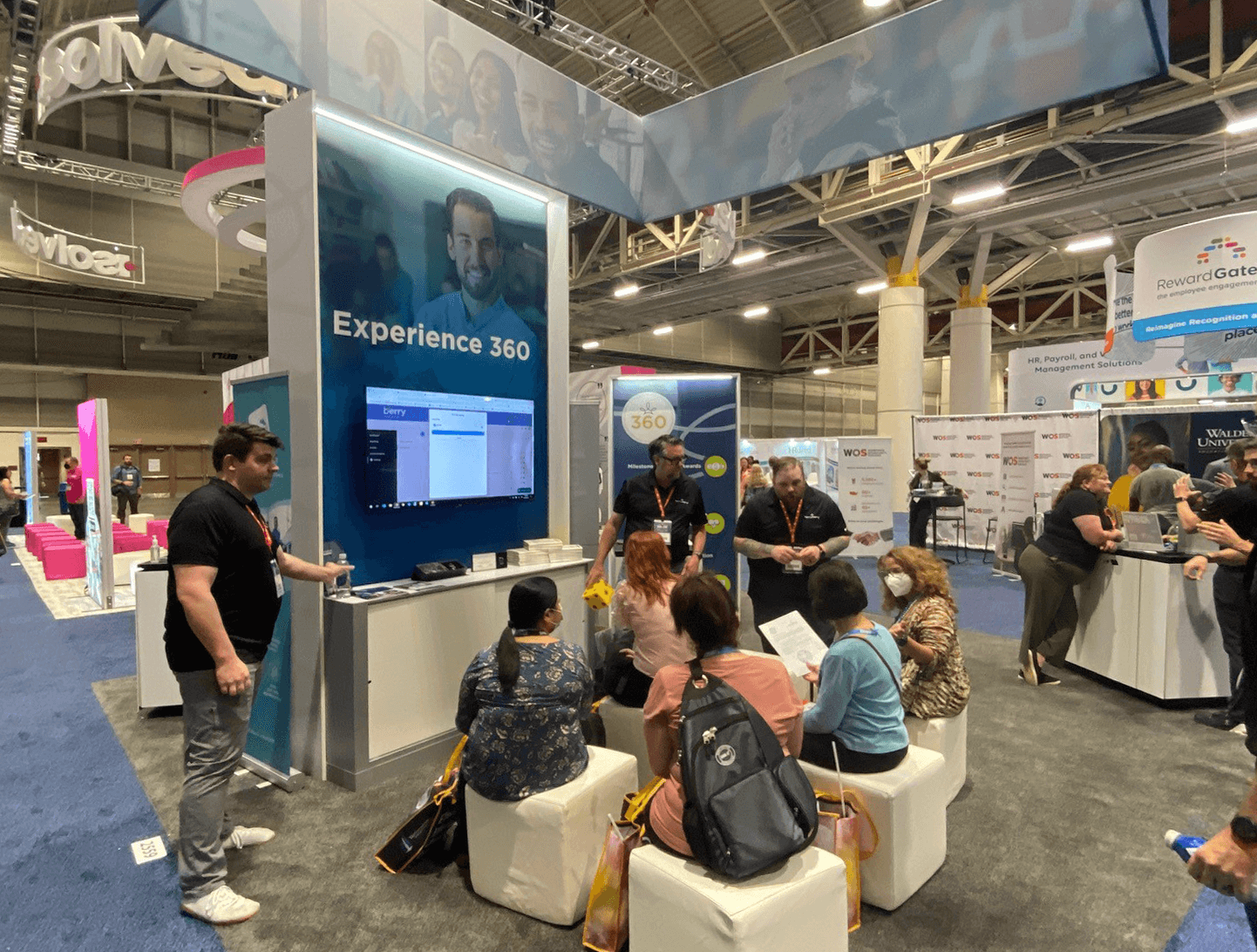 Employee Wellness is More Important than Ever
We've all felt the effects of the pandemic on our physical and mental health and the office is no exception. From increased anxiety, depression, and burnout, companies are now beginning to see wellness programs as a necessity rather than a perk.
Investing in a corporate wellness program now could save companies healthcare costs, as well as improve productivity and overall company morale.
Digital Recognition is a Must
Many businesses we spoke to at SHRM already have some form of an employee recognition program established. Now, however, companies are looking for more. With the rise of remote work, organizations now need recognition programs that can be accessed digitally. And a recognition program that also encompasses wellness? Even better.
Furthermore, busy team leaders today need a program that allows recognition to be simple, immediate, and meaningful -­ all without taking too much time. A digital platform that's accessible on a desktop or phone, is essential for leader buy-in.
If you're looking for a solution to all of the above, check out Terryberry's 360 Recognition platform. After 100 years of working with organizations and listening to what companies need most, we've developed a program designed to adapt to an ever-changing work environment.
Contact us today to schedule your demo!