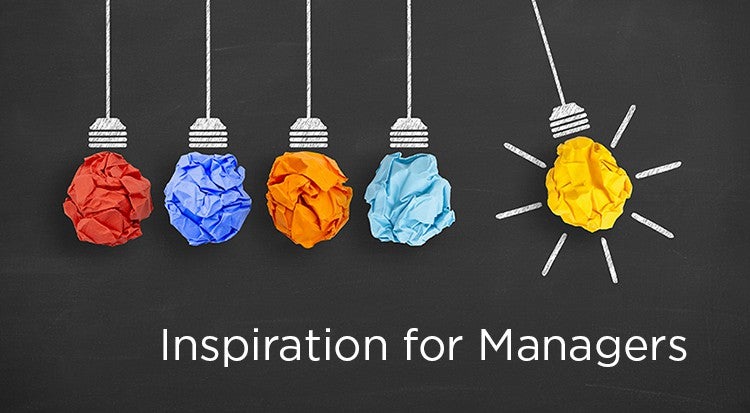 by Debbie Larson, Human Resources Director, Terryberry
I was fortunate to attend the SHRM National conference last month.  While I spent a little bit of time at Terryberry's booth, the majority of my time was spent in the classroom.  Sometimes the classroom had 15,000+ people.  Crazy!
Below are five simple takeaways from a few of the sessions I attended.  These five speakers I found to be quite inspiring  I hope you'll find a bit of inspiration as you read the material and maybe try one or two of the takeaways with your team.
Kat Cole – Group President, Focus Brands
Discover your Hotshot Rule – The one thing a 'hotshot' would change if they stepped into your position today.  It is easy to get complacent.  Make the change today!
How to Initiate Continuous Reinvention
Be more comfortable being uncomfortable.
What gets scheduled, gets done.
Schedule time for weekly learning.
Patrick Lencioni – author The Ideal Team Player and Five Dysfunctions of a Team
There are three required virtues that make someone an ideal team player. Those virtues are humble, hunger and smarts.
Humble – A person being willing and able to put the team's interests above his or her own.
Hunger – The desire to work hard, make a difference and get things done.
Smarts – Nothing to do with intelligence, it is all about social awareness and interpersonal common sense.   This person demonstrates smarts with their ability to understand their colleagues and work with them effectively.
Must have ALL three!  Stop focusing on only technical skills and hire true team players.
Each of us has the potential to transform the culture of an organization through our actions and attitude.  If your attitude is negative, you will attract people to you that have a negative attitude.  "You don't attract what you want. You attract what you are."
Try one or more of these priorities to demonstrate your commitment to the development of those around you. "Help them grow or watch them go"
Assume that everyone has the potential to learn and grow.
Generously share information.
Dwell on strengths, talents and capabilities.
Share talent across the entire company.
SHRM 2017 Photo Gallery Highlights from Terryberry