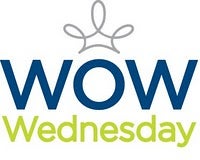 It's WOW Wednesday! HR leaders, execs, and managers: How do you WOW the people who go above and beyond for you in your business? Or, how have you been WOWed?
Today's WOW Wednesday comes from Susan.
She says: "For day-to-day recognition, we purchased Girl Scout "Thanks-A-Lot" cookies, and will hand out a box with a handwritten note for small "base hit" moments."
Share your own "WOW Wednesday" tip or story. Leave a comment here or post on Terryberry's Facebook Page or Twitter using hashtag #WOWWED. Make it a WOW day!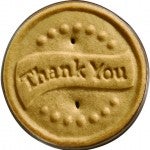 Fun Fact: Did you know that you can get this shortbread cookie with a fudge bottom that says "Thank you" in English, French, Chinese, Swahili or Spanish embossed on the top? Perfect for globalizing your recognition program. Find out more Here.