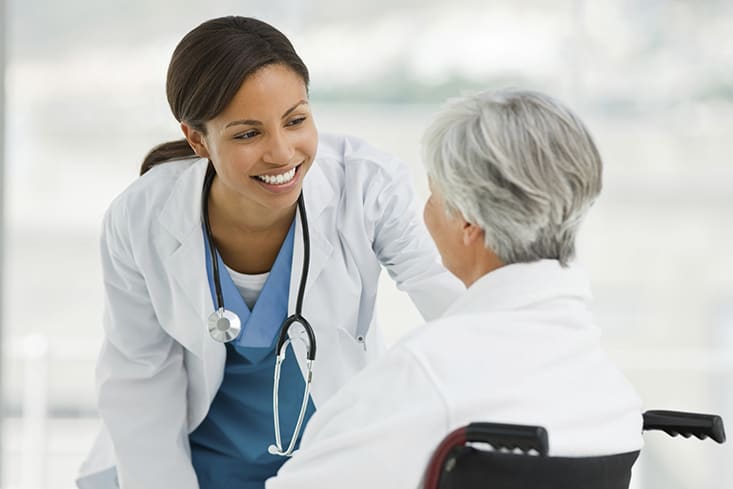 Northwest Texas Healthcare System (NWTHS) had implemented a peer recognition program for their employees a few years back.  Over time, communication had begun to wane and some staffing changes had taken place in program administration.  As a result, participation in their peer recognition program had begun to dwindle.
Enter Tiffanie.
Tiffanie joined Northwest Texas Healthcare System in the training and education department. She took Give a WOW (the name of their peer recognition program), and made it her baby.
The Give a WOW program is an online social recognition program.   NWTHS staffers give shout-outs on the organization's social feed when they see a co-worker going above and beyond or demonstrating the organization's core values.
Tiffanie worked for weeks in partnership with Terryberry. On the back end, she made changes to the program to reflect areas where their organization had evolved. On the front end, she began planning a peer-to-peer recognition program relaunch.
Re-Launching the Peer Recognition Program
At the beginning of November, a group of recognition program specialists from Terryberry made the trip to Amarillo to assist with director training and Give a WOW relaunch.
For two days staff participated in on-site training.  The CEO of NWTHS joined in on 3 out of 4 sessions, demonstrating how important employee recognition was to their organization.
Terryberry also conducted offsite training at the Surgery Center and the Women's and Children's clinic.
Hats Off to the Best
In between training sessions,  a promo table was set up where employees could come by and have their picture taken.  The photos could be used in their personal profile on the Give a WOW website. The theme was "Hats off to the best." Tiffanie rented hats to be worn during the photo sessions.
These activities helped build awareness and excitement about the program.
It was an exciting 3 days. Their new leadership got behind the program and implemented it as their "go to" for recognition.
NWTHS relaunched on a Wednesday at the beginning of November. Within 5 days, there had been 199 recognition moments shared through their peer recognition program – nearly as many as there had been during the entire month of October.  The healthcare system closed out the month with 1,000 recognition moments in the program, almost 5 times the amount of participation they had been seeing prior to the relaunch!
Because of the dedication and genuine interest in the success of their recognition program, Northwest Texas Hospital is on their way to empowering their employees to build a culture of authentic appreciation.