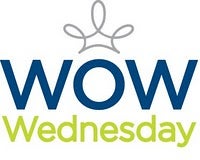 It's WOW Wednesday! HR leaders, execs, and managers: How do you WOW the people who go above and beyond for you in your business? Or, how have you been WOWed?
Today's WOW Wednesday idea comes from Terryberry.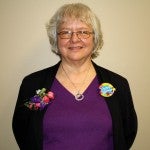 Terryberry employees, family and friends gathered today to celebrate Gwen Bolt's 32 plus years of service with the company. Gwen has been the voice that so many callers have connected with when calling our offices and is also one of the few remaining members of Terryberry who had worked in the downtown location.  In honor of Gwen's incredible dedication, Terryberry awarded her with a beautiful diamond necklace!  This custom jewelry piece designed by Gwen, includes nearly 3 carat total weight of diamonds that she has earned over her years of service! WOW!
Share your own "WOW Wednesday" tip or story. Leave a comment here or post on Terryberry's Facebook Page or Twitter using hashtag #WOWWED. Make it a WOW day!