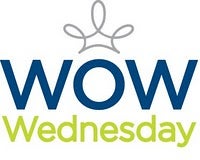 It's WOW Wednesday! HR leaders, execs, and managers: How do you WOW the people who go above and beyond for you in your business? Or, how have you been WOWed?
Today's WOW Wednesday comes from Julianna.

She says: "Our company uses a "Thanks" program where managers can recognize employees on-the-spot with e-cards and/or certificates that either have a gift amount attached or is just a thank you. We also give each each employee a personal birthday card signed by the CEO."
Share your own "WOW Wednesday" tip or story. Leave a comment here or post on Terryberry's Facebook Page or Twitter using hashtag #WOWWED. Make it a WOW day!
Recognize your co-workers or be recognized with Terryberry's interactive Peer-to-Peer Program. It's recognition, social-media style! Get the Free Trial!