First impressions matter, especially when it comes to onboarding new employees. Get your onboarding program right and you can turn new hires into tenured MVPs. Get it wrong, and you'll likely have to re-hire for their position in the next couple of years.
Fortunately, onboarding new employees isn't rocket science — you just need a bit of intention and know-how to pull it off.
Below, we'll outline everything you need to know to onboard new employees:
What is Employee Onboarding?

Why You Need an Onboarding Program

Steps to Onboarding New Employees

Employee Onboarding Checklist

Sample Onboarding Plan for New Employees

What Is Employee Onboarding?
Employee onboarding is the process of turning new hires into top-notch employees. It includes everything from the offer letter to the IT setup to the upfront team-building activities.
Most businesses understand the importance of onboarding — that's why they treat new customers like royalty with welcome emails, getting started manuals, dedicated success managers, and regular check-ins. The same approach and dedication must also be taken with new hires.
Onboarding looks different for every employee and role. How you onboard the new executive team member won't look the same as when you onboard the newest sales consultant. Processes further shift when you consider onboarding an in-office employee versus a remote-only hire.
The first (and most important) part of onboarding is having a plan. It can't be an informal process that you roll out for each new employee. Instead, you need a systematic, step-by-step onboarding program that you can replicate consistently.
Why?
Because when you nail your process, you can repeat it for each new hire. And when you get something wrong, you can make changes to your program to avoid mistakes in the future.

Why You Need an Onboarding New Employees Program
Employee onboarding isn't a nice-to-have program — it's a need-to-have program. Startups sometimes make the mistake of putting off this step, but creating an onboarding program sets up every future hire for success. The sooner you do it, the more efficient your employees become.
Here are a few of the benefits of creating a program for onboarding new employees: 
Boost employee retention:

Onboarding helps employees feel welcomed and at home. Businesses with solid onboarding processes can

increase new-hire retention by as much as 82%

, preventing employees from joining the

Great Resignation

.

Accelerate productivity:

Jumpstart your new hire's performance by breaking down obstacles before they ever encounter them. Organizations that implement onboarding programs

increase productivity by more than 70%

.

Improve culture and morale:

Make sure everyone is up-to-speed on the company's values from the get-go. Teaching opportunities for your tenured employees also reinforces cultural goals for existing team members.

Make new opportunities less intimidating:

Starting a new job is scary, but it doesn't need to be. A stellar onboarding process can remove fear and anxiety and replace them with excitement and anticipation.

Bring in better talent:

Improved retention, efficiencies, and culture make your business a better place to work — and that brings in more qualified individuals.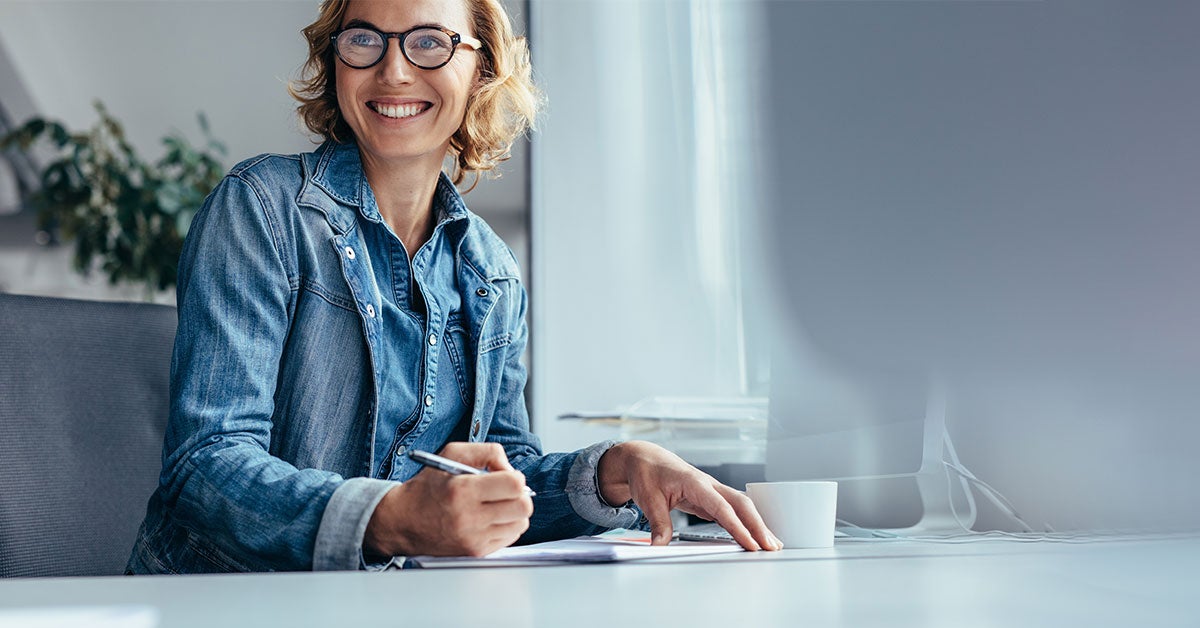 13 Steps to Onboarding New Employees
The details of every onboarding program will look different, but there are a few can't-miss steps that every business should follow. Add these following steps to your process to take your onboarding to the next level.

1. Post the job opening
The onboarding process not only starts with your job posting, it might even begin before that when you start considering the new role. Your job opening communicates a lot with your would-be employee:
Company values

Role expectations

Compensation ranges

Historical context

Future direction
Some companies list a basic set of requirements and job tasks, but this is a missed opportunity. Give candidates a behind-the-scenes taste of the magic that goes on at your company. Get them excited about the interview process.
2. Conduct the interview phase
The interview process reveals a lot about your company. Candidates will get a first-hand glance at your processes and character. Don't put on a show — let them see the real deal. Give them an opportunity to meet colleagues, talk to executives, and witness your culture in motion.
This is where onboarding training comes into play for everyone involved. Every employee (from your recruiter to the hiring manager to the interviewers) should be trained on their role and how to provide a great interview experience. You don't want someone mistakenly putting your business in a poor light.
3. Send the offer letter
Your offer letter says a lot about your business and the new relationships you're proposing. The numbers are important—don't get us wrong, but make your offer letter about more than just the money.
Communicate values, opportunities, excitement, and anticipation. Talk about vision, mission, and goals — and share how your employee will make an impact.
Ultimately, you don't want just another name on the payroll. Nor do you want someone to fill a seat. You want a high-impact employee that cares about the company and wants to make a difference.
4. Pre-board the new employee
It's better to over-communicate than under-communicate. Keep your employee in the loop on important pre-start tasks and events, and check in regularly to ensure they have everything they need before Day 1.
Consider the following to keep your new-hire engaged:
Office tour:

Invite your employee to visit the office before their first day to get a feel of the layout. Even if your employee is remote, it might be helpful for them to see the physical office via a virtual meeting.

Meet and greet:

Consider a team dinner or get-together for the employees and their families. Knowing your colleagues and their families can make the start day feel like a walk in the park.

SWAG box:

Get your new hire outfitted in the latest hats and shirts. It might seem like a small token, but something as simple as a water bottle and a branded notebook can make someone feel like part of the team.

Buddy system:

Assign your new hire to a tenured employee. Having a point of contact to ask questions and just chat with can help your new employees feel at home.
5. Roll out the red carpet on welcome day
Day 1 at your company needs to be exciting and memorable. You don't need to host a concert or launch any fireworks, but you should create an unforgettable experience for your new hires. The day should set the stage for the rest of their time at your company.
Here are a few things you can do to make Day 1 special:
Team lunch (or virtual lunch)

Meeting with an executive

Happy hour

Teambuilding event (games or get-to-know-you quizzes)
Day 1 is less about the work and more about the introduction. Share resources so your new hire can freshen up on the history and current state of the company. Show them the ropes of what they'll be doing, who they'll be working with, and what their future day-to-day work will look like.
6. Take care of logistics quickly
The nitty-gritty work of onboarding can be pretty dry and boring, but it's important nonetheless. Getting your employee set up with a laptop, email logins, account access, etc. determines how quickly you can get your new hire up and running.
Do everything you can to take care of all the logistical work quickly. The last thing you want is an employee who doesn't have access to the organization's messaging platform after being at the company for a week.
7. Introduce the new hire to the right people
Day 1 should include a new hire email announcement to all the relevant people. If your business is small enough, that might be an email to the whole company. If it's too big for that, at least send an email to your department and any individuals your new hire is likely to interact with.
Have fun and be welcoming. Let your team know who your new employee is, what they do, what they like, communication preferences, and anything else you think is important. 
Schedule meet and greets for your new hire to chat with all the members of your team and key collaborators from other teams. The more people they get to know early on, the more likely they'll have the resources they need to do their job — and the more friends they'll have at work.
8. Communicate and establish expectations
Talk with your new hire to get on the same page. You might start with a general to-do list of tasks they're expected to complete on a day-to-day or week-to-week basis. An onboarding checklist they can work through and tick off is reassuring that they're moving in the right direction.
Be sure to let them ask questions, but also give them opportunities to make decisions. Help them shape their position to benefit the company and their developing career.
9. Launch recurring employee onboarding survey
An employee onboarding survey can be a great tool to get a pulse on the effectiveness of your onboarding, and it also helps you learn how new hires are adapting. Consider sending your new employees an onboarding survey a few times during their first year at the company:
End of the first week

3 months

6 months

12 months
Ask questions about how your new hire is feeling at the company. Learn what they liked about their onboarding experience, and ask what they wish had gone differently. Use their feedback to improve your onboarding program for future hires.
10. Provide opportunities for employee engagement
Keep your new hires engaged with company-wide events and teambuilding get-togethers. Something as simple as a virtual dinner or game can help build camaraderie and engagement.
Beyond their role at the company, look for other opportunities for employee engagement. That might be joining the sales department's weekend soccer team or getting involved with Employee Resource Groups.
11. Identify short-term and long-term goals
Work with new hires to figure out their future with the company. Entry-level employees might not even know about their options — talk with them to discuss different paths and where they could eventually end up. 
These conversations reveal important tidbits about your employees. You might discover that they have a knack for leadership, allowing you to start giving them opportunities to lead others. Or you might learn that they have a passion for writing, meaning you can connect them with your content team to potentially make them a guest writer on the company's blog.
Don't wait for another company to swoop in a make your employee's dreams come true. Talk with them frequently to see what they want their future to be, and then make sure you're providing the opportunities they need to manifest their vision.
12. Implement recognition and awards early
Recognize your new hires early for what they're doing right — don't make them earn years of tenure at the company before you start noticing them. This isn't about looking for participation awards, this is about finding your new employees' unique attributes and contributions and recognizing them publicly.
Not sure how to launch company-wide recognition and service awards? Terryberry can help you create a holistic program housed on an easy-to-use platform. Learn more about social recognition and why it matters.
RELATED: How to Write a Recognition Letter: Template and Examples
13. Revisit onboarding process (make changes where necessary)
Review your employee's survey results and look for what's working and what's not. Make tweaks to your onboarding program to ensure it continues getting better with each new hire. Get your newly onboarded employees involved in the onboarding process for brand-new hires to reinforce things they learned.
Copy/Paste Employee Onboarding Checklist
Every employee onboarding checklist will look different depending on the role and your company, but here's a good sample onboarding plan for new employees. Make adjustments to customize it and make it your own.
Pre-onboarding checklist (before the first day)
Create the role and job opening

Amplify the interview process

Send a personalized job offer

Have a meet and greet

Provide an office tour

Supply your new hire with a SWAG box

Give your new hire a buddy

Prepare them for Day 1
Onboarding checklist (first few weeks)
Send out a welcome announcement email

Make a memorable Day 1

Team lunch

Get-to-know-you session

Teambuilding event

Get computer set up and IT tasks completed

Introduce the employee to key collaborators

Establish expectations

Provide opportunities for engagement
Post-onboarding checklist (after the first few weeks)
Launch employee onboarding survey

Establish employee's short-term and long-term goals

Notice your employee with awards and recognition
Start Onboarding New Employees the Right Way
You now have the intention and know-how you need to onboard your employees — all that's left is to get started. Begin building the perfect onboarding program that'll make your new hires feel right at home and motivate them to become their best selves.
Let us help you with the details. Whether you need custom-made performance awards, a social recognition platform, or a customer feedback system, Terryberry can help you unlock a better experience for your employees.
Schedule a demo with our experts to learn more about how our 360 Employee Recognition Platform can transform your company.