Many companies recognize employee achievements around the holiday season. Bringing your team and their guests together to celebrate another year is a tradition in many organizations. These events can include recognizing employee milestones, sales excellence, above and beyond behaviors, retirement, or just traditional year-end "Thank You" to employees.
Now, the majority of companies are canceling or modifying these annual events due to COVID-19.  In many cases. there are no events, meals, lodging, entertainment, or other celebrations. But the vast majority of companies still want/need to recognize employees. How are they doing this and what are some best practices to keep some of these recognition moments alive?
Terryberry has successfully modified many of these types of events to a more virtual or semi-virtual setting that is easy to implement and sustain.
Alternative ideas for canceled year-end presentations, communication, and awards:
Online Option
Terryberry has the ability to help organizations recognize employees remotely.  With the Awardchoice program, employers can give their employees a virtual gift experience.  It starts by deciding on a gift value, then uploading a recipient list.  Recipients receive a congratulatory email for their achievements or recognition. Within this congratulatory email is a link that drives the employee into a personalized award site. The site is customized with a logo and a message from leadership. You can also add a short video message from leadership. The employees then have the ability to choose an award from our Recognition Collection. These awards range from electronics to luxury items and lifestyle awards.  Terryberry can even tastefully customize awards with the client's company symbol.
The Hybrid Option
Another area we have seen success is "mini departmental" events. There may not be an all-company gathering this year. However, there can be a more intimate setting within departments & teams. Terryberry can provide presentation kits and other awards that make it easy for Managers/Dept Heads to make a memorable presentation to their team. This option can also incorporate the online feature of the Awardchoice option above.
The Take-Away
Moving some resources from your canceled event to employee presentations, communication & awards can be easy to implement and sustain, and it can bridge the gap until the next event is scheduled. Online resources can also be used in the future, even if event-based recognition events resume in the future. Learn more about holiday gifts for employees from Terryberry.
---
About the Author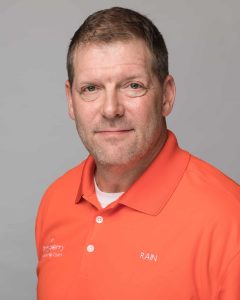 Arvid Rain is a business development manager for Terryberry, serving organizations in the Northeast. Terryberry is a global provider of employee rewards and recognition programs that serves thousands of businesses worldwide.