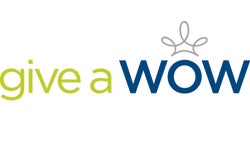 Find out about the newest features on the GiveAWow Peer-to-Peer Recognition Platform!
This demo video shows how you can add images to wall posts in Giveawow.
Photos and images add personality to recognition. This demo video shows how you can upload your own images to your recognition posts on GiveAWow's peer recognition platform.  Add a photo of the recipient, images or logos that represent the project, or a photo of yourself with two thumbs up.  Creativity adds fun to recognition!
Do you have an idea for a new GiveAWow feature?  Leave a comment here with your ideas.
Try GiveAWow Free for 30 Days!