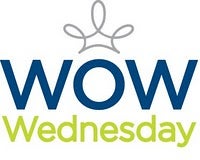 It's WOW Wednesday! HR leaders, execs, and managers: How do you WOW the people who go above and beyond for you in your business? Or, how have you been WOWed?
Today's WOW Wednesday comes from Kathi.
She says: "We have started a small way for quick recognition. On our Intranet, our employees can go in and send an "e-applause" to another employee. This would be sent to thank someone for going above and beyond in some way. It may be something that an employee observes happening or when an employee specifically helps another employee.  All of these e-applauses are listed by name and monthly one or two of the top ones are highlighted and sent company wide. That is called the Monthly Mention.  A small gift if sent along with this monthly mention. The list seems to be growing monthly!"
Share your own "WOW Wednesday" tip or story. Leave a comment here or post on Terryberry's Facebook Page or Twitter using hashtag #WOWWED. Make it a WOW day!
Recognize your co-workers or be recognized with Terryberry's interactive Peer-to-Peer Program. It's recognition, social-media style! Get the Free Trial!