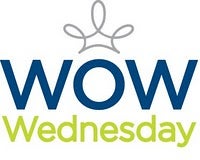 It's WOW Wednesday! HR leaders, execs, and managers: How do you WOW the people who go above and beyond for you in your business? Or, how have you been WOWed?
Today's WOW Wednesday idea comes from Dustin. He says: "Our employees really enjoy the annual sports events we plan. Not only for the recognition value, but also for team building and competition between remote site locations. We have a basketball tournament, fishing tournament, bowling tournament, etc."
Share your own "WOW Wednesday" tip or story. Leave a comment here or post on www.facebook.com/TerryberryCompany or Twitter using hashtag #WOWWED. Make it a WOW day!