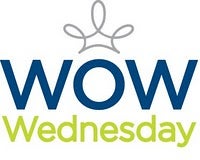 It's WOW Wednesday! HR leaders, execs, and managers: how do you WOW the people who go above and beyond for you in your business? Or, how have you been WOWed?
Today's WOW Wednesday idea comes from Marlene. Marlene says: "We have a spirit day, where employees can dress and decorate their cubicles in what spirit moves them. Winners are awarded, photos taken and shared in our newsletter. This brings enthusiasm and fun to the mundane day to day."
Share your own "WOW Wednesday" tip. Leave a comment here or post on Twitter using hashtag #WOWWED. Make it a WOW day!