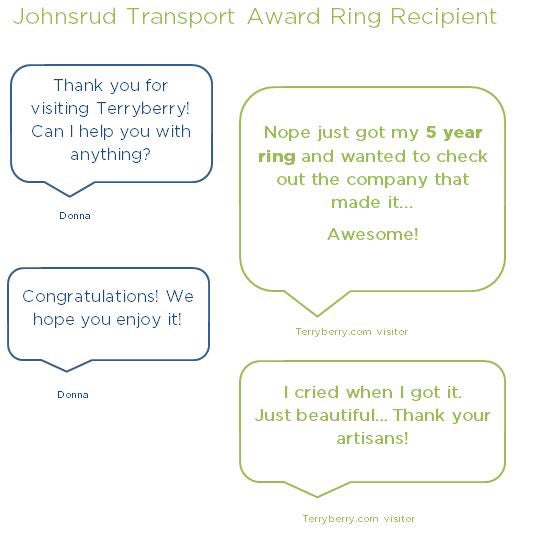 In the field of HR, most of us try our best to avoid bringing our employees to tears. But in the case of trucking company Johnsrud Transport, making one particular employee cry turned out to be a sign of employee engagement that runs deep.
Terryberry makes the service award rings that Johnsrud Transport presents to employees on major service milestones.
Terryberry support agent, Donna fielded a chat from an employee who had recently been awarded a custom ring bearing the Johnsrud logo.  The employee was so moved by the experience of receiving the ring, he was brought to tears.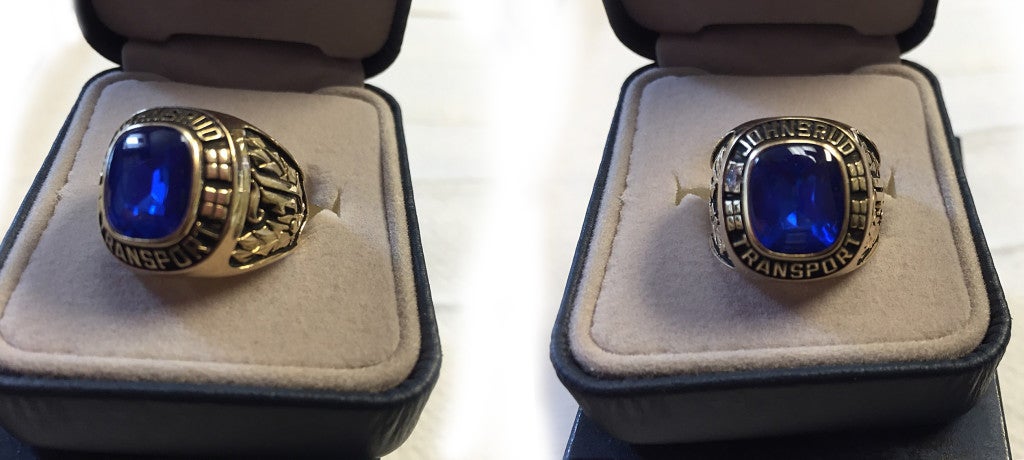 "It's conversations like this that remind us what it's all about," says Donna.  "This is why we get up in the morning and come to work at Terryberry.  We get to help organizations show their people how much they are valued…We get to be a small part of moments that have an impact for a lifetime."
Johnsrud's website explains how their company culture is different from the norm.  "At Johnsrud Transport, Inc. we have a great deal of respect for our team of professional drivers…Johnsrud drivers have more than experience and ability, they have a great deal of pride.  The two reasons cited most often as to why drivers are happy at Johnsrud is the people and the equipment. The atmosphere at Johnsrud is very open and friendly with a strong commitment to professionalism."
When employees have committed themselves to a mission and an organization to that extent…that's employee engagement. It's so easy to get tied up in managing day-to-day details that sometimes taking the time to recognize the efforts of our people can overlooked. But that investment of time will make a tremendous difference for your business, and it will make a tremendous difference for your people.
At Terryberry, we consider it an honor to support our clients in recognizing their extraordinary people. We put our  heart and soul into the awards we create so that you can honor the people who put their heart and soul into your business.
Interested in finding out more about award rings or service awards from Terryberry?  Contact us.  We're here to help.