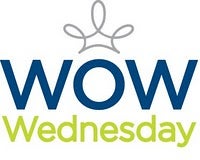 It's WOW Wednesday! HR leaders, execs, and managers: How do you WOW the people who go above and beyond for you in your business? Or, how have you been WOWed?
Today's WOW Wednesday idea comes from Yolanda. She says: "At Dolphin Stadium (home of the Miami Dolphins) we give a championship style ring for 20 year anniversaries. For retirement, we give an actual "used" stadium seat, plus a customized watch and a party."
Share your own "WOW Wednesday" tip or story. Leave a comment here or post on www.facebook.com/TerryberryCompany or Twitter using hashtag #WOWWED. Make it a WOW day!