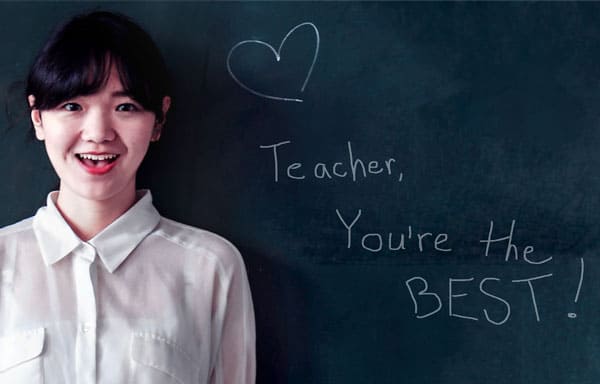 Teachers, along with parents, share the most important job in the world – educating our future generations – but Teacher Appreciation Day only comes around once a year, so make sure to thank all the teachers you know on this special day.
We probably all can think of a teacher who inspired us in our distant, or maybe not-so-distant, school days. The truly great teachers inspire us to learn more, to do more, to stretch ourselves beyond what we thought possible. They help us see the world from new angles, and can help us become better people. Perhaps the most important gift they can give us is the love of learning. For all the gifts they give us, it is fitting that we should return the favor.
Below are a few ideas on how to recognize the teachers in your life.
Teachers are Not Only in Schools
If you don't work in the educational world, remember that teachers exist all around us. There are probably individuals within your company who educate others in many ways – those who offer training, those who act as mentors, or those go-to individuals who help you out when you're stuck on a problem or when you need guidance. Make a special effort to recognize ALL of the teachers in your life, whether or not it's their actual job title.
Notes of Appreciation
Sometimes nothing can be more heartfelt than a simple hand-written note stating how much you appreciate a teacher. Your written words can have a big impact in the immediate present, and they can also offer pick-me-ups far into the future. During trying times, or after a particularly difficult day, your teacher or mentor can pull out your note and be reminded of just how much their hard work means.
Get Involved
If you have a child in school, try calling the school administration and ask about organizing or getting involved in a special event for Teacher Appreciation Day. You might get a group of parents together in the community and organize a catered breakfast or luncheon for a local school. Or you could have flowers delivered to each teacher in the school. By getting the administration and other parents involved, you can celebrate in big ways.
For The Administrators
If you are the administrator of a school, perhaps the best way to recognize your teachers is to implement an employee recognition program through Terryberry. Our 360 Recognition Platform is a great place to start.
However, you choose to celebrate Teacher Appreciation Day, remember to post a photo or video on LinkedIN or Twitter, using the hashtag #RecognitionHolidayChallenge, then tag or mention Terryberry in your post to enter our 12 Months of Recognition challenge for the chance to win big prizes!