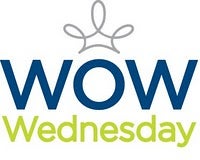 It's WOW Wednesday! HR lea How To Get Your Ex Boyfriend Back ders, execs, and managers: How do you WOW the people who go above and beyond for you in your business? Or, how have you been WOWed?
Today's WOW Wednesday comes from Paulette in Texas.
She says: "We are a 500+ bed acute care hospital. At our awards ceremony, we had a patient speak about her personal experience and how the care she received impacted her recovery."
Share your own "WOW Wednesday" tip or story. Leave a comment here or post on www.facebook.com/TerryberryCompany or Twitter using hashtag #WOWWED. Make it a WOW day!