Live Webcast
Aligning Recognition with Mission, Vision and Values




Tuesday, March 12, 2013 11:30 AM – 12:30 PM EDT
Course Description:
Employee recognition programs are usually implemented with good intentions, but they can ultimately fall short of the desired impact if they are not aligned with your corporate objectives.
When it's correctly implemented and carried out, recognition is the best way to engage your employees with the mission, vision, and values of your organization. Giving appropriate recognition for the contributions you value will inspire your employees' enthusiasm, loyalty, and engagement. This session will lay the fundamental groundwork for establishing a recognition initiative that accurately reflects your organizations objectives, and that helps you set your employees on the right course. Learn how to give recognition in a way that helps your employees 'own' your organization's mission.
Presenter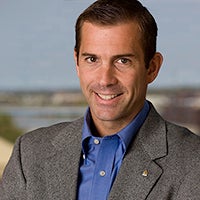 Mike Byam, Managing Partner of Terryberry, and author of The WOW! Workplace
Join Mike Byam, Managing Partner of one of the world's foremost recognition providers as he discusses the cutting edge of employee recognition that actually boosts engagement, adds value to your organization's bottom line, and ultimately aligns your employees' efforts with your organization's mission and goals.
This webcast is free, but space is limited, so
register today!