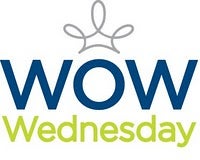 It's WOW Wednesday! HR leaders, execs, and managers: How do you WOW the people who go above and beyond for you in your business? Or, how have you been WOWed?
Today's WOW Wednesday comes from Marlene.
She says: "We designed a new custom award ring to accommodate more diamonds for our award winners.  We have a few long term employees who have dedicated many years of service and deserve this award.  The new design was a hit!"
Share your own "WOW Wednesday" tip or story. Leave a comment here or post on Terryberry's Facebook Page or Twitter using hashtag #WOWWED. Make it a WOW day!