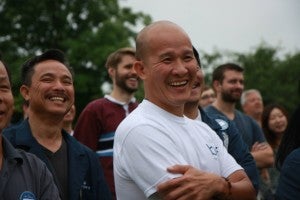 by J.R. Robinson, Terryberry Business Development Manager, Dallas, Texas.
My wife recently received an email at work with some pretty shocking news; the company she works for had been sold.  Her company is a financially stable, industry-leading entity that has been in business for 138 years, now employing tens of thousands of good people worldwide.  No one knew the sale was coming or that the company was even in a position to be purchased, so it came as quite a surprise.
Needless to say, the news created a great deal of anxiety for my wife and her colleagues.  To address these concerns, the V.P. of this particular location held a conference call the following day, and I got the pleasure of listening in as my wife took the meeting on her computer.  The V.P. stated that another entity had simply made a financial offer too lucrative to pass up.  We get that…the only "constant" in business is "change", right?  He then did what I felt was a wonderful job of empathizing with everyone's (very predictable) angst, assuring everyone that the new parent company had no plans to shake thing up.  The new company had purchased my wife's company because of how much they get right on a consistent basis, so "why fix what isn't broken?".  This also made sense to my wife and me, and helped ease our concerns a bit.
The VP then opened the call to questions, and I heard something that both pleased me and saddened me at the same time.  The very first question was not about job security nor about stock values, it was,
"What is the culture like at this new company, what are their core values, and how do they align with ours?  I've personally had twenty-one years of purpose and direction at this company, and now I just feel so lost."
Having spent almost eight years as a consultant in the Employee Engagement industry, I was elated to hear that my wife's company had done such a solid job of globally communicating common goals and core values, and of rewarding the attitudes, behaviors, and contributions that upheld those values on a consistent basis until they became that company's very "culture".  They had achieved precisely what I strive to help my client companies achieve every day.  Research and surveys show year after year that companies with well-communicated values and goals see significantly reduced turnover and higher output by employees who feel a shared responsibility for those goals.  As such, profits are higher and turnover costs reduced, sometimes saving millions of dollars depending on the organization's size.
The saddening part was the looming question, "What about our 138 years of culture?"  Ray Bradbury said, "You do not have to burn books to destroy a culture.  Just get people to stop reading them."  I hope for my wife's sake (and for the sake of all her colleagues) that the new parent company folds the pages from 138 years of solid culture into their own, aligning the two to the best of their ability while clearly and globally communicating what matters most, and why.  As Thomas Carlyle said, "A man without a goal is like a ship without a rudder."
What does your company's culture look like?  Are your company's mission, vision & values the goal of everyone in it, from the C-Suite to those seldom-seen heroes that sweep up & turn the lights off at night?  If the answer to those questions are unclear, perhaps it's time to take a look at how to get there. Contact Terryberry to learn more.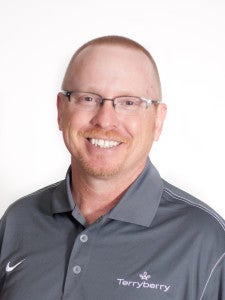 For nearly 8 years, J.R. Robinson has been the Southern Regional Business Development Manager for Terryberry.  He lives in Little Elm, Texas with his wife and daughter.