Being in the recognition business, I'm asked daily about what programs are effective to create a positive, engaged workplace culture. During many of these discussions, the conversation turns to "what do we do to turn around a negative workplace culture?" This is a tough task for many organizations. Here are a few tips to think about.
1. Peel back the layers and be honest.
If you are experiencing a negative workplace culture, you will need to roll up your sleeves and get in the trenches to find out what is actually happening to cause this. Engage your team with an open mind and truly listen.
2. Start being positive.
Even if it seems like it's too much. You will have to create a new way of managing and operating. Give your team the real perception of change for the better.
3. Be the example.
When you want to change the culture, it must come from the top down.
4. Be humble.
This doesn't mean don't be confident, it means being willing to share in your responsibility if any organizational shortcomings and participate in solutions.
5. Be constructive.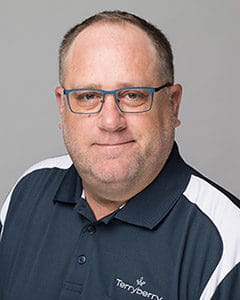 Gain your team's trust by aligning any critique to "why" it matters. This is an opportunity to showcase your core values.

Dan Jackson is a business development manager for Terryberry, serving organizations in the Midwest. Terryberry is a global provider of employee rewards and recognition programs that serves thousands of businesses worldwide.