Administrative Professionals Day is an important recognition holiday to mark on your calendar. It's a day dedicated to recognizing and appreciating all the contributions of your administrative personnel.
Remember, they are the ones who keep up with the day-to-day operations of any company. So, this is a great holiday to show your employees some much-needed appreciation.
Although it's great to have a designated day to celebrate their hard work, admins deserve to feel valued and recognized throughout the year. It's up to you to ensure that admin employees are just as engaged as other employees.
Whether you celebrate the entire month, week, or just on the day, you have plenty of time to do something that will wow your administrative staff!
This year, Administrative Professionals Day will be celebrated on Wednesday, April 26th, 2023.
What's Administrative Professionals Day? 
The purpose of this work holiday is to celebrate the hard work and efforts of administrative professionals including:
Assistants
Human Resource members
Secretaries
Receptionists
Account and Payroll staff and,
Office Managers.
This annual day is celebrated on the Wednesday of the last full week in April. But did you know that you can celebrate all week?
On the day and throughout the week, employers can recognize and reward these hardworking employees for all their efforts. You can celebrate your staff by giving rewards, personalized gifts, sharing thoughtful messages, or planning fun activities!
RELATED: How to Build an Effective Employee Recognition Program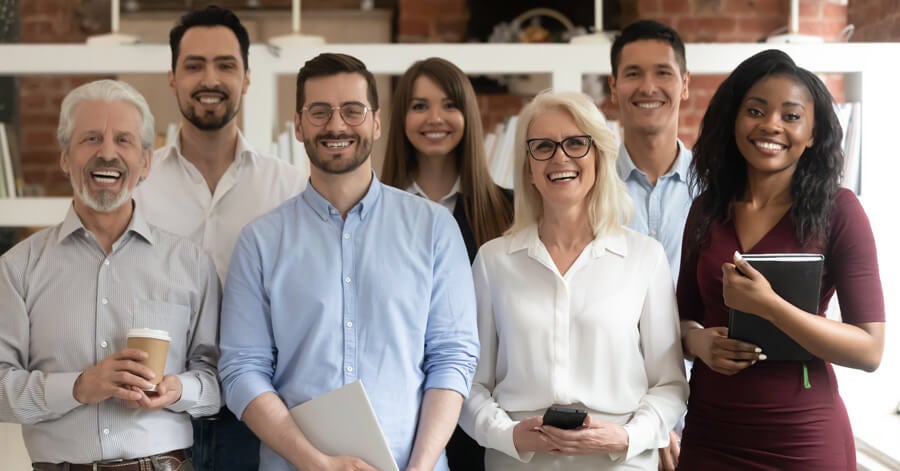 History of Administrative Professionals Day
During World War II, there was a shortage of administrative professionals in the US. This led to the creation of the National Secretaries Association (founded in 1942), which was dedicated to attracting employees to the administrative industry.
This work-related holiday has definitely evolved since its inception in 1952. In fact, this special holiday was previously celebrated only by secretaries, but it now encompasses all administrative personnel.
However, it wasn't until U.S Secretary of Commerce, Charles W. Sawyer, declared its official period of celebration. With a few dates and name changes, we now celebrate administrative professionals on the last full week of April.
The International Association of Administrative Professionals, previously known as the National Secretaries Association, offers a listing of events to celebrate your support team.
Why is Celebrating Administrative Professionals Important?
Administrative professionals possess superb organization and people skills. They juggle short-term and long-term projects. And perhaps most importantly, they help businesses set and achieve goals.
Unfortunately, it's a hefty cliché that admins are undervalued and underappreciated. Administrative Professionals Day specifically recognizes those multitasking individuals who often slip through the cracks.
This means, Administrative Professionals Day is an excellent opportunity to show some extra attention and appreciation to these vital office staff members. It carves out one day specifically dedicated to commending the work of administrative assistants, secretaries, receptionists, and other professional positions of support.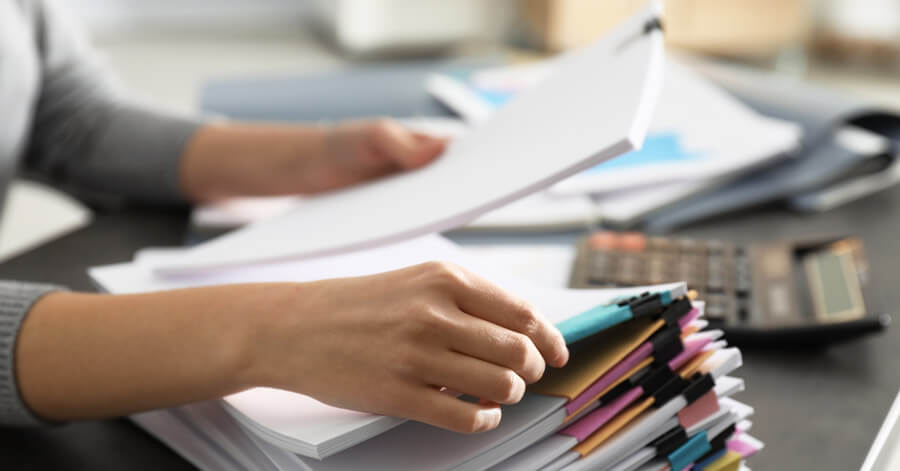 Ways to Show Support
There are many ways to express appreciation to the assistants, secretaries, and other staff members who make your business or facility run seamlessly. Employers and managers can recognize administrative professionals for their hard work by offering them:
Tell your administrative staff how their work has aided the business and their colleagues. Saying thank you in person or with a card, certificate, or email is an easy way to show appreciation. Going with a card or certificate enables everyone in the office to share a personal message as well. Terryberry's Free Printable Certificate Maker can help with just that.
RELATED: 10 Employee Recognition Ideas
Consider sending administrative professionals a beautiful floral bouquet to show your appreciation if they love flowers. Those who aren't into flowers may enjoy a fruit arrangement or candy. If they have a hobby, you can buy them something that supports it. The goal is to get them something they will personally enjoy. Browse Terryberry's appreciation gifts here.
Sometimes, the best gift is time. A day off with pay is another good way to show appreciation for administrative professionals. This enables them to spend time with friends and loved ones.
A monetary gift is usually the most appreciated way to thank an administrative professional. This can be a bonus check or gift card to a favorite store. The point is to reward them for everything they do to make your company run smoothly.
How Can Terryberry Help?
Terryberry's team has been helping businesses recognize valued team members like administrative professionals and support staff for decades. Terryberry's award presentation and employee appreciation gift kits are two excellent ideas to show your appreciation.
Reach out to us today to learn more about Administrative Professionals Day! We can help you celebrate your greatest assets. Contact us today to create a recognition program that wows your team!