Show Instant Appreciation for Employees
Feeling unappreciated is one of the top reasons why people leave their jobs. When a company loses good workers, it is damaging to profits and productivity and oftentimes morale as well. Create a more positive work environment with an on-the-spot recognition program from Terryberry.
Shop RecognizeMe Products
Why Instant Employee Recognition is Important
Receiving recognition for a job well done is extremely effective at making employees feel valued, both by management and peers. When hard work and extra effort are acknowledged with something like an on the spot recognition program, you're less likely to have as much turnover at your organization.
Something as simple as spot rewards lets your employees know that you have noticed their work and appreciate what they do on a daily basis, making them more inclined to feel loyal to your company and to want to stay and work there rather than leaving for other opportunities. When employees get the recognition they deserve, they work harder and go above and beyond for your business objectives.
Terryberry Makes Spot Awards for Employees Easy
On-the-Spot Awards Software
Terryberry offers easy-to-use software solutions to help you recognize and reward your employees instantly for a job well done.
Recognition given in the moment can have tremendous impact on your staff. With AwardYourTeam, supervisors or managers have a monthly budget to reward employees for going above and beyond.  Employees can collect points to be redeemed for exciting rewards from Terryberry's large selection of appealing brand name items.
Download Brochure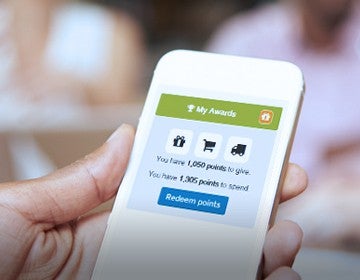 On the Spot Employee Recognition Products
Terryberry's RecognizeMe products were designed to make it easier to show spontaneous appreciation or motivate employees. This line of colorful and exciting on-the-spot employee recognition products includes:
Sticky Note Pads
Thank You Notes
Praise Pads
Reward Coupons
Milestone Cards
Recognition Certificates
Reduce employee turnover rates and create a positive atmosphere of teamwork and camaraderie with an on-the-spot recognition program and products from RecognizeMe! Learn more about this line of creative, affordable and fun employee rewards and on-the-spot recognition products.
Browse RecognizeMe Products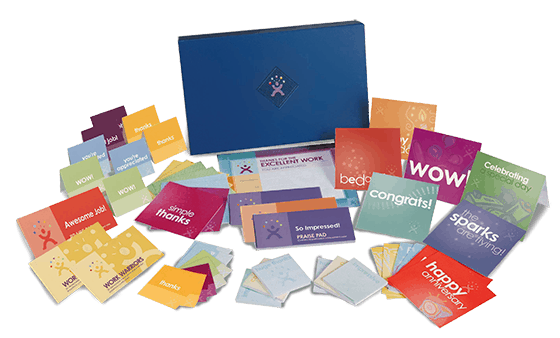 What Terryberry Customers Are Saying
"You and your company really help solidify the true meaning and presentation of recognition unlike other companies. I will recommend and use you and your company for the life of my professional career anytime a chance presents itself to recognize fellow employees."

– Anthony, Bison Energy Services
"The employees and managers really like it, and it is making my life easier!"

– Brandi, Walco Tool & Engineering