by Bev Washichek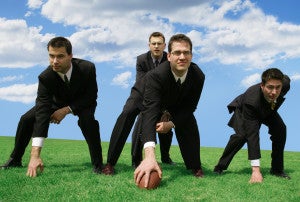 I attended an NFL "Fans First Training" for the Super Bowl volunteers at the Phx Coliseum last week. It was a conglomeration of a lot of things (interviews with local VIP's, former Cardinals, music/cheerleaders, etc.) but the main "act" was coordinated by staff from Disney. The main speaker was on stage, while two others were in the audience. They discussed customer service and the role of each volunteer for the fans. I imagine this is a lot of what they do to train their Disney staff. The point – people are coming here to have a good time and take home good memories. What are we doing to make that happen?
One interesting point was when the speaker asked us to "raise your hand." Then raise it higher, and higher. A few people stood up to get their hands raised the highest. She asked us to think about an elementary school classroom. When the teacher asks a question, the students who know the answers not only raise their hands, they STRETCH their arm up as high as they possibly can, even pushing it up with the other hand, or raising themselves from their seat. Sometimes flailing their hands to catch the teacher's attention. She calls this "giving an extra inch."  While not going overboard, each of us as volunteers were asked to give that extra inch in everything that we do. Giving an inch does not lead to burnout, but it makes a difference to the people you are dealing with.
Another exercise was to have everyone put their left hand over their eyes and point to the north with their right. Then they had everyone open their eyes…of course, people were pointing everywhere. You can guess where this is going – what is the direction? Are we all on the same page?
They asked us to picture yourself at a fast food restaurant in line for some food. You look back and get eye contact with a high school classmate…someone you never liked. Not to be rude, you stop to say "Hi." What do you say?  They gave us 2 minutes to discuss this with the people sitting around us. After sharing some audience responses, they asked us to go back to the restaurant, and this time, when we look back, our high school best friend that you haven't seen in years is in line! When you go to say "Hi," how do you greet them?  They had everyone ACT IT OUT. Obviously, you can see where they were going with this…how we treat everyone is important.
There was a lot of discussion about what our role is, and how we see ourselves being a part of the big picture. Are we important? What DIFFERENCE do we make? How do we plan to make a difference?
Interestingly, towards the end of the session they talked about RECOGNITION. The Super Bowl Host Committee has over 20,000 volunteers and employees to pull all this off! And they realize the importance of recognition for those people. One program is that when a "team leader" sees someone doing something "an inch higher" they will give that person a "thank you" card of recognition. The receiver then logs onto a particular website, inputs their information, and is given an email congratulating them and giving them a gift card to use in the NFL shop.
Another form of recognition is that when someone is seen making a "game changer" (think interception in football, that changes the outcome of the game), they are given an NFL coin. Not a lot of these will be given out, so they are very exclusive. They asked us to think through situations we find ourselves in to see if we can "intercept" and change the game to be a win. Interesting.
In all, it was a good session with lots of good ideas for us to bring back to our work at Terryberry. Super Bowl is gearing up!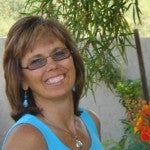 Bev is a dynamite Sales Support Specialist for Terryberry's Scottsdale, AZ office who happens to be bilingual in Japanese and English.  She is also a Fans First Volunteer for the Super Bowl XLIX Patriots vs Seahawks at University of Phoenix Stadium.
Terryberry is a provider of employee recognition solutions for businesses large and small worldwide.