Due to the COVID-19 outbreak, many organizations have evaluated the risks and canceled their annual sales incentive or "President's Club" trips. These incentive trips have been created to keep salespeople motivated to meet goals and send the top achievers to fun destinations of their dreams. As a result, organizations are now faced with the problem of how to appropriately recognize and celebrate their Top Performers.
Alternative Incentive Trip Options:
1. Postpone the trip until next year
Incentive trips are large expense line items and their allocated budgets should be used wisely. Due to the uncertainty of the coronavirus outbreak, many organizations are considering delaying the trip to a time when travel is back to normal levels. However keep in mind the potential costs associated with venue and vendor cancellations and the delay could result in additional expenses and impact future eligibility since some employees may no longer be with the company.
2. "Cash out" the winners
Pay the Top Performers a cash lump sum now based on the equivalent value of the trip. Many companies will be inclined to offer this option due to the certainty which allows them to close out the prior financial performance year – however the big downside to this approach is that cash has zero long term tangible value and most likely will be spent on bills.
Remember when evaluating this decision, how exclusive of a group this is. These individuals reflect the top 3% – 20% of your sales force. This group performed at an elite level in the prior fiscal or calendar year. Most of the time these individuals will be highly compensated based on the success they achieved in the variable part of their comp plan. A cash bonus to replace the trip doesn't have the impact it would with a low performer. It is always best practice to keep recognition differentiated from compensation.
3. Online award redemption
A better option than a simple cash bonus is to provide your Top Performers exclusive access to an online shopping experience where they can pamper themselves. This ensures that the budget allocated to provide a unique experience goes directly towards luxury items that your Top Performers can enjoy and share with their families.
In addition organizations could create an iconic tangible award that represents this great achievement. You may already have a symbol that is associated with the achievement. If not, now is a great time to create one! Many best-in-class programs have a signature piece of emblematic jewelry or luxury items decorated with the company and/or program logo. This can be a custom ring, watch, lapel pin, and desktop trophy. These things can only be earned, not purchased.
Summary
Whether it is one of the above or a mix of award ideas used by your organization, ultimately you want your Top Performers to feel the love. Don't let their achievement get washed away in the scramble of COVID-19. Tangible and symbolic awards will last longer than any one-time cash payment can. Hopefully next year, we are back on an airplane headed somewhere grand to celebrate achievement in style. For now, let's do the best we can and create something memorable!
---
Terryberry offers the award perfect solutions
Check out our AwardChoice Collection and Symbolic Award options from small tokens of appreciation to high-end custom awards for major career achievements.
Contact Us to talk through the best option for your company's circumstances.
---
About the Author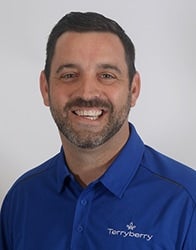 Mike Kelleher leads Terryberry's Honoring Performance Division, which specializes in helping clients develop programs for goal-based performance recognition, including sales incentive programs, safety recognition, and channel partner programs.  Kelleher has developed effective performance recognition programs for clients like La-Z-Boy, GM, and many others.  He is also recognized as Terryberry's undisputed Jump Rope expert.