Recognize and Reward Top Performers
Terryberry can help you design and implement a performance-based recognition program that will engage and motivate your top performers, plus ignite the potential in the rest of your team.
Download Brochure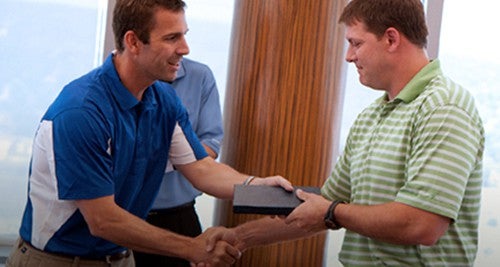 Why Employee Performance Awards Are Important
Your business thrives when your top performers are highly engaged and your entire team is motivated to perform at its highest potential. A great way to reach this goal is by not only being generous with praise for a job well done but also actually rewarding employees for good performance. We'll help you develop and implement an effective program for recognizing and honoring performance that fuels your team's drive to be the best.
Honor Club recognition programs are ideal for:
Sales Incentives
Safety Awards
Production Achievements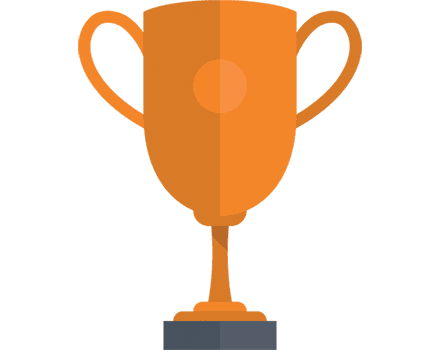 Terryberry Makes Employee Incentive Programs Easy
We can help you identify the measurable contributions that positively impact your business, and develop a performance recognition program that drives continuous improvement year after year.
Terryberry's experienced team can help guide or implement any or all stages of your Honor Club program:
1. Design
Identify performance metrics and thresholds (set a standard)
Develop a tiered program structure to motivate all levels to higher performance
---
2. Communicate
Develop a program theme, website, digital campaign, print, etc.
Keep the program visible throughout the campaign
---
3. Measure
Implement performance leaderboards that communicate to participants how they are doing
---
4. Award
Design a custom award package that represents elite performance

What Terryberry Customers Are Saying
"Service as promised, great products as award options, and we like the way they incorporated our logo into each award."

– Melissa, Houston Interests, LLC
"We will recommend Terryberry to any company looking for an effective way to recognize employees. The quality and good looks of the Terryberry items always demonstrate true appreciation."

– T.F., Vice President of Human Resources, Beers York
Getting Started
Ready to begin a  program for honoring performance in your organization?  Contact us today.