Getting the best out of your employees is challenging. When it comes to increasing engagement or boosting productivity, many fall into the trap of increasing wages and suggesting bonuses. Albeit these can work. But are they really effective?
Employee benefits have become an essential part of our working lives and have dramatically affected employees' engagement, motivation and commitment in recent years. The right benefits help businesses to create a strong and engaged team with a passion for their organisation. It can also influence the retention of top talent and the recruitment of new employees. 
The recent escalation of the cost of living has also driven more businesses to look at the effect benefits can have on wellbeing and engagement. Many have struggled to find the best employee benefits to support their employees, whereas others have purchased benefits that aren't being used. 
So what are the best benefits for a business? How can they help, and what benefits do employees value the most?
 Terryberry's Most Valued Benefits 2023
Financial Wellness Support
Employee Discounts 
Salary Sacrifice 
Supporting Employee Mental Wellbeing 
Flexible Working
Wellness Training 
Employee Assistance Programme 
Physical Wellness Program
HealthCare Cash Plan
Extra Paid Time Off
How can employee benefits help
Offering employee benefits is a significant influence when it comes to retaining and recruiting staff. When choosing their next job, candidates look at hundreds of job adverts, all offering a similar position with similar pay.
Employee benefits play a vital role in encouraging candidates to apply, so much so that 60% of employees claim that employee benefits are essential when deciding on a new position. Employee benefits are so important that up to 80% of employees say they'd rather receive benefits over a pay rise.
Employee benefits also help when engaging and motivating staff. Offering benefits can make employees feel valued, leading to a more motivated and satisfied team and reducing the risk of staff turnover. 
Are Benefits and Employee Retention Linked?
Benefits play an influential role in staff retention and recruitment, so much so that over 60% of employees would choose one job over another because of the benefits they're offering. Yes, they're that important! 
If you're not offering the right benefits, your employees aren't going to be engaged in their work or committed to the organisation. Disengaged staff is a real problem and can lead to losing some of your best talents. Over 50% of unengaged staff look for new roles whilst at their current organisation. 
Why is this important? As the cost to hire new staff is extortionate, retention is key. Studies have shown that replacing a new staff member is expensive, with the cost of training, loss of output and recruitment costing businesses an average of £30K. So, retaining staff is in your best interests.
With employee benefits playing such a prominent role in recruitment and retention, how do you determine what benefits your current and future employees need?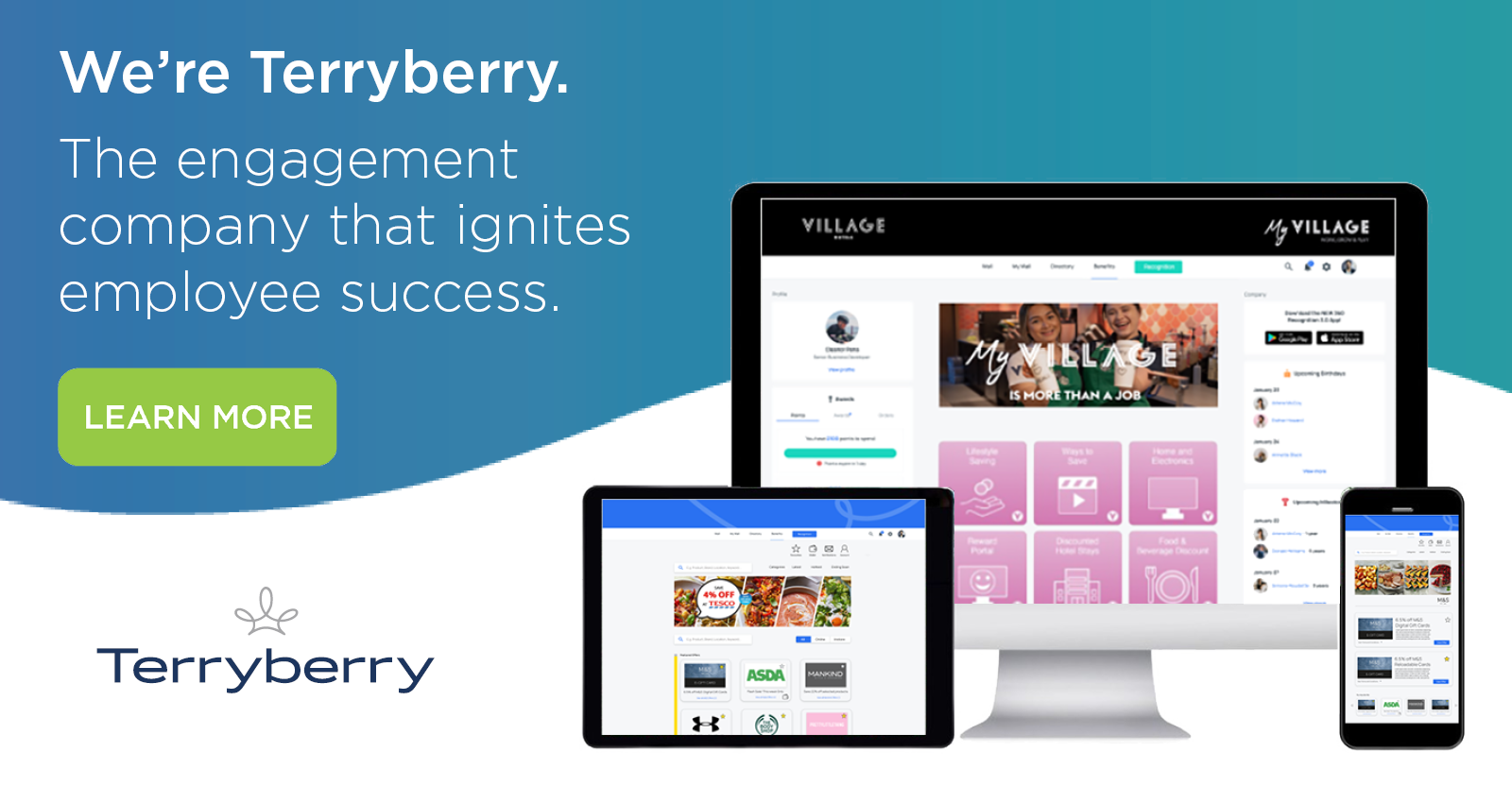 What benefits do employees want?
Employee benefits are great at injecting a spark of motivation into the workforce. Whether you're trying to get the best out of your current benefit solution or looking to make a change, you must understand employees' benefits needs and what they need from their employer. 
With the current economic climate in mind, employees' benefit needs have changed. As employees are affected by the rising cost of living, previously overlooked benefits may become significant or essential for current employees.
Some benefits are not only expected but also required in the UK. Benefits such as pensions, healthcare, sick pay and holiday pay are mandatory for eligible employees within the UK. However, employees must provide extra benefit schemes to create a better working environment, satisfy employees, and remain competitive in recruitment. 
Overtime pay is a widely desired extra benefit for many employees; additionally, employees want flexible working hours and sponsored retirement plans. These types of benefits have grown in demand as the cost of living rises, and employees struggle to balance everything.
RELATED Help For Employees: Cost of Living Scheme
Employers should also consider physical, mental and financial wellness programs for employees as they can provide continuous support. Wellness programs can include gym memberships which can keep employees fit and positively impact employees' mental health and productivity.
Other benefits, such as discount schemes, can also be significant for employees as they provide some financial relief.
RELATED Employee Discount Schemes: 6 Benefits For Employees
Offering employee benefits is a way for companies to remain competitive; not every business can provide the best employee benefits. However, if the provided benefits are appreciated by staff and improve your employee experience, they're enough to keep you competitive.
Are employee benefits expensive?
The cost of your employee benefits is entirely dependent on what you wish to offer to your employees. Organisations offering the bare minimum to employees aren't spending much on benefits. Yet they most likely aren't getting much back in terms of productivity, engagement and commitment to the business. 
The value of employee benefits isn't in the form of pound signs; it comes from the response shown by employees. Effective benefit solutions change workers' attitudes towards a business. The more you help staff, the more they will give back to you. 
Are the employee benefits you offer working?
When choosing what benefits you want to offer your employees, there isn't a one-size-fits-all. Some employees may require benefits that reduce stress, whereas others may wish for more financial benefits.
Most businesses offer a basic benefits package, which isn't very effective. To get the most out of benefits schemes, employers must provide relevant benefits that will create a positive working environment. To discover employees' needs, hold surveys and meetings, or consider a benefits system offering a range of staff benefits from which your team can choose.
When choosing employee benefits, consider demographics. Older employees do not want the same benefits as Gen-Z employees. When considering demographic-based benefits, you may find that health and wellness may become essential for more senior employees. In comparison, increased freedom and flexible working hours may cater for younger employees.
Some businesses can't choose the best employee benefits; some small businesses may struggle to offer essential benefits. For smaller businesses, it is necessary to find benefits that will retain staff. Benefits such as quality communication and creating a culture of flexibility and recognition can be as effective as other packages.
Some have stated that improving the employee experience is equally as effective at retaining staff as financial benefits for employees.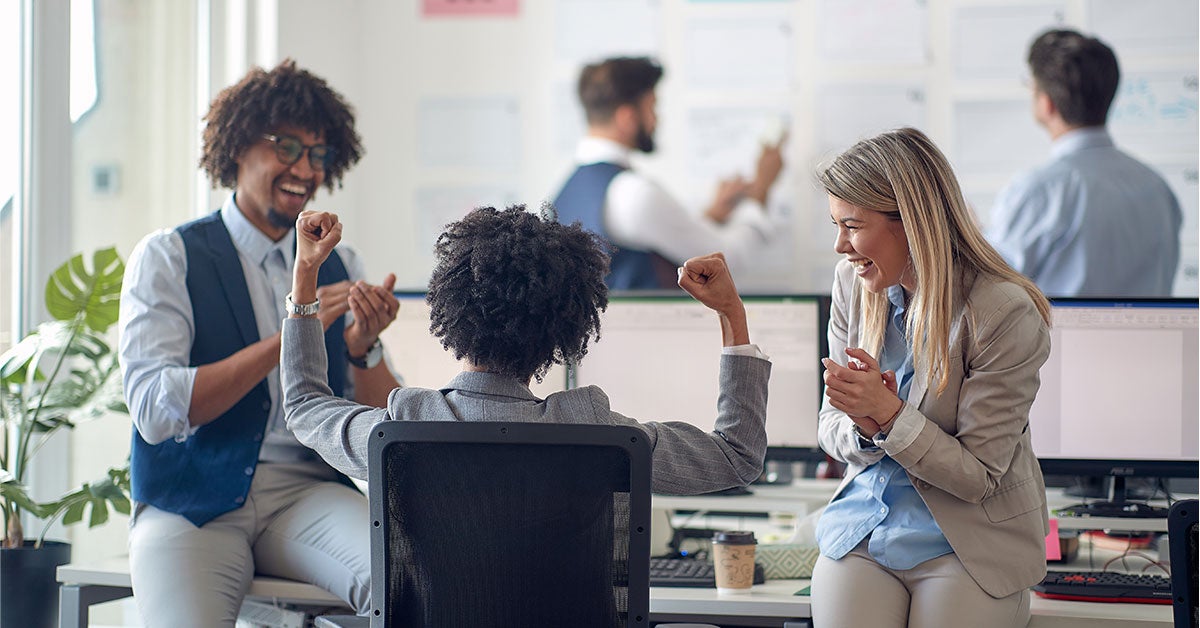 What is employee experience?
The employee experience encompasses everything experienced by an employee from their first day to their last. A positive employee experience is crucial for every business as it brings motivation, engagement and better performance. Employee benefits contribute to the overall experience but aren't the be-all or end-all.
A recent article suggests that employee engagement directly connects to employee performance, with 73% of respondents feeling motivated by the company's mission and values. This indicates that employees are likely to perform better if they engage with the company's goals.
Although engagement can improve the employee experience, it's not enough. A positive working experience requires a connection between colleagues. Over 60% of employees reported that reduced connection between colleagues is the main reason they feel burnt out. Connecting employees in a new hybrid world is challenging, but finding ways to connect employees can dramatically improve their experience.
More likely than not, your business will offer some benefits, but are all your employees using them? Communicating to your employees about benefits and how to use them is a great way to build a positive experience.
RELATED How to communicate your benefits to employees 
Communication between managers and employees can allow unnoticed issues to emerge. Employees struggling with finances or suffering from burnout can reach out. Addressing such issues can lead to employees receiving adequate support.
To provide the best employee experience, employers should meet employees' needs. The best way to do that is by offering effective, relevant and valued benefits for your organisation.
What benefits do employees currently value the most?
Every employee has different needs when it comes to benefits. To find out what your team finds valuable, you must communicate with staff and consider how benefits can help them. Right now, it's a given that most employees favour benefits that assist their financial wellbeing. Discount schemes, budgeting courses and other financial wellness initiatives are all a top priority for organisations.
But what other benefits do employees need? Here are some of the best employee benefits your staff are calling out for.
Financial wellness support 
With the rising cost of living, there's no surprise that employees are reaching out and requesting more financial benefits from employers. More than 30% of employees state they would prefer a company that prioritises their financial wellbeing. There is a range of financial benefits that businesses can offer to help employees.
Caring for your employee's financial wellbeing is essential now more than ever. There are a few ways you can do this. All employers must prioritise a fair wage for all employees and ensure they receive compensation for their performance.
Other financial wellbeing services such as financial calculators, financial education courses and access to financial advisors are vital benefits for employees. Providing education and expert help can reduce stress brought on by financial issues, which significantly affects motivation and performance.
Employee discounts
Employee discount schemes are effective ways to improve the financial wellbeing and reduce stress surrounding money. Employees can save a tremendous amount of money with discounts on essential and lifestyle spending. 
Discount programs, such as Terryberry's, help reduce financial anxiety by stretching employees' disposable income. Discount schemes provide employees savings on their food shopping, clothing, utility bills and more, helping employees spend less each month.
With Terryberry, organisations can offer their staff savings on big-name brands, including Tesco, Primark, Vodafone, Halfords and much more.
RELATED: Employee Discount Schemes: 6 Benefits for Employees 
Salary sacrifice
Salary sacrifice schemes have saved employees money for several years and are always popular among workers. The idea of salary sacrifice is that employees give up or 'sacrifice' part of their salary in return for a non-cash benefit and savings on tax payments. 
To some, the idea of giving up a portion of their salary is absurd, but it can actually save employees a considerable amount of money when the scheme is in full swing. When employees give up a percentage of their monthly wage to pay for their chosen non-cash benefit, their take-home pay is lower. With less take-home pay, workers pay less national insurance contributions and income tax. The savings generated depend on the percentage of salary an employee has forfeited, and only staff members earning above a certain wage can access salary sacrifice schemes. 
RELATED: What is a Salary Sacrifice Scheme
The non-cash benefit purchased through a salary sacrifice scheme is chosen by the employee and can range from new electric vehicles to home electronics. Employees pay for their items monthly, with payments taken before tax, to give employees some tax relief. There are several different salary sacrifice schemes for employers to provide for their employees. 
Salary sacrifice car schemes 
Car schemes help to build a more committed, engaged and satisfied workforce. It's no surprise that the best benefit solutions include salary sacrifice car schemes. 
When employees take part, they are given the opportunity to purchase or lease a brand-new vehicle. Payments are taken from an employee's salary each month before they are taxed. So, employees can enjoy their new car whilst saving some money each month. 
Depending on which benefits provider is chosen, employees can choose from a range of new cars, ultra-low emission vehicles (ULEV) and electric vehicles (EV). 
The increased cost of living has brought a new wave of interest in electric and hybrid vehicles. Employees are looking to save on their monthly bills and commuting costs. Providing employees with the opportunity to lower their costs and save on fuel with EVs can bolster satisfaction in an organisation.  
The type of salary sacrifice scheme you can provide depends on your benefits provider. Terryberry offers a home electronics salary sacrifice scheme as part of their benefit solution. As with every other scheme, employees can purchase a non-cash benefit whilst saving on their monthly tax payments. With this offering, employees can purchase the latest in home electronics, from TVs, mobiles and tablets to washing machines and other domestic appliances. Staff members using this benefit can purchase their non-cash benefits from selected providers such as Currys. Employees can then enjoy their new purchase immediately and pay over 12 to 36 months, making essential big purchases affordable. 
Some benefits providers offer savings on car maintenance in the form of salary sacrifice. Employees using the money-saving benefit can spread the cost of their car servicing, repairs, MOT, and tyre replacements over 12 months paid monthly. 
At a time when saving money is crucial, unexpected issues with vehicles can quickly see people struggle to maintain financial stability. A car maintenance scheme helps employees avoid financial problems, giving them one less thing to worry about. 
Cycle-to-work schemes are popular amongst organisations as the salary sacrifice scheme helps to promote a healthy lifestyle for employees whilst saving money each month. 
The government-backed initiative incentivises employees to swap their cars for a bike in hopes of making employees healthier whilst reducing their environmental impact. Cycle-to-work schemes offer the same monetary benefits as other salary sacrifice schemes, with employees saving money on their tax payments. Cycling to work also brings several benefits to employees, from improved mental health to reducing cost of a daily commute. 
RELATED: A Complete Guide to Cycle to Work Schemes 
Supporting Employee Mental Wellbeing 
Over the last few years, employers have become increasingly aware of their employee's mental health and how it can affect their performance. Absences and time off related to poor mental health costs businesses up to £45 billion per year. And whilst some support is put in place for employees, most lack the support they need.
Every business wants its employees to be happy both in and outside of work. So it is in the employer's and employees' best interests to offer mental wellness programs. Wellness programs allow employees to focus and work on their mental health. They offer videos, tips, articles and resources to educate employees on improving their mental health. Wellness programs offer discounts on short getaways and other activities to take away the stresses of everyday life. 
Wellbeing programs help employees understand their mental health and let them know their organisation is looking out for them. 
Flexible working
In a post-covid world, remote and hybrid working has become the norm. With the offering of a better work-life balance, flexible working has quickly become one of the most desired employee benefits to date.
Up to 76% of employees want to work somewhere that offers flexible working, and many are not afraid to leave their current role to find somewhere that will offer WFH. 
This is an excellent benefit for employees with children or those struggling with mental health, as it allows them to work how and when it suits them. 
Many businesses are apprehensive when it comes to remote work. Some fear it will reduce productivity and create lazy employees. In fact, it's quite the opposite. Remote and hybrid employees are more motivated and efficient than their office colleagues. The freedom and responsibility given to remote workers give them the boost to work hard in the comfort of their own homes.
Offering hybrid and remote roles also brings great benefits when it comes to recruitment. Businesses are often limited in their pool of talent. Geographic location is often an obstacle for many potential candidates. Offering flexible working opens your positions to a larger pool of talent, helping you secure the best candidate for the job.
RELATED: How To Build Engagement In A Hybrid World
Mental health and wellness training
Most benefits surrounding mental health focus on a solution or offering a form of support. Whilst these tools are helpful, they shouldn't stop there. Organisations with the happiest employees often have built a supportive culture within their teams.
Creating an open and supportive culture can be the best support for employees struggling with their mental, physical or financial wellbeing. An organisation can achieve this by offering training to the whole organisation. It creates a more understanding environment and demonstrates that you care for your employee's wellbeing.
Employee assistant programme (EAP)
Everyone needs some support now and again. Sometimes it's difficult to find someone to speak to about problems with confidence. With an employee assistance program, employees can contact accredited counsellors and citizen advice specialists to discuss any issues they may face.
Some organisations already offer an EAP, yet most employees are completely unaware.
Poor mental health, problems outside of work and personal concerns can significantly impact organisations. Employees facing these problems are more likely to be absent or distant from their work. EAPs support and advise employees on any medical, mental or wellbeing issues.
EAPs ensure employees are satisfied in all aspects of their lives. EAPs are a great way to show your investment in your employees also. The more resources you put forward for your employees, the more valued employees feel.
Physical wellness
Equally as important is physical health. Physical health strongly influences an employee's mental health and how they feel. It can reduce stress and improve mood whilst increasing employees' productivity.
Physical wellbeing isn't just about getting employees in the gym. Introducing employee wellness programs helps to encourage an overall healthy lifestyle, from free workout and yoga video classes to savings on fitness wearable technology such as Fitbit and Apple watches. Physical wellness aims to keep employees happy and healthy. 
Maintaining a healthy workforce is important for businesses. Employees off sick can cost an organisation approximately £500 per employee each year and dramatically lower productivity. Physical wellbeing programs help to reduce the chance of absent staff and promote a healthy culture in a business. 
RELATED: 12 Physical, Mental, and Financial Employee Wellness Ideas You Can Start Today
Health Cash Plan
Healthcare costs can come at any time and throw staff in a difficult financial position. With a concern for employee financial wellbeing, introducing a healthcare cash plan could help improve employee's wellbeing in unexpected circumstances.
So what is a healthcare cash plan? A health cash plan is a benefit of employment which allows employees to plan and spread the cost and save on their healthcare.
Employees can claim cash back on dental check-ups, optical, therapy treatments, and much more for a small monthly premium. Healthcare plans also offer GP hotlines, counselling and dedicated information hotlines to ensure all areas of employee wellness is covered.
Extra Paid Time Off (PTO)
One of the most attractive and effective employee benefits is extra paid time off. Most organisations offer the bare minimum when it comes to paid holidays. But why would you do this? Overworked staff leads to poor productivity, an unpleasant work environment and the chance of employee burnout.
Providing a couple of extra holiday days gives employees the respite they need and deserve. It gives employees time off to 'switch off' and do something they enjoy outside of work. The flexibility created with extra PTO is priceless for workers with families. Employees are able to take an extra day here and there to deal with an unexpected situation.
Get started
To remain competitive when recruiting and successfully retaining staff, employers should actively look for ways to further support their employees by providing relevant and valuable benefits.
If you're interested in learning about Terryberry's 360 Recognition platform, contact us to schedule a demo. See how our streamlined platform encompasses employee benefits, social recognition, milestone rewards and barrier-free communication together.