Commuting to work can often be a drag. The monotonous journey made longer with traffic and disruption is never a good start to the day.
With rising fuel costs and vehicles' impact on the environment becoming apparent, is it time to make a change?
The cycle to work scheme is an employee benefit promoting a healthy and eco-friendly way of commuting to work. Instead of driving the work, the benefit scheme gives employees the opportunity to swap four wheels for two.
Adopting this healthy way of commuting brings with it considerable benefits. Alongside keeping you fit, cycling to work positively affects mental wellbeing, helps the environment, and even saves employees money on tax payments.
So, what exactly is a cycle to work scheme, what are the pros and cons of cycle to work? And is the scheme really worth it?
What is a cycle to work scheme?
The cycle to work scheme is a government initiative to help employees ditch their cars for clean commuting on bicycles. The scheme helps employees who want to change their habits and opt for a more environmentally friendly and healthy commute.
Cycle to work schemes are provided by employers and are often part of an employee benefits package. Once signed up for the scheme, employees select and purchase their own bike through a salary sacrifice scheme. Employees can then use their new bike for their daily commute.
The popular benefit comes as the government and businesses look to drive environmentally friendly changes that can have great effects financially, mentally and physically for employees.
Changing from car to bike helps employees reduce their emissions when commuting whilst saving money on their tax and national insurance contributions.
Reducing your environmental impact and keeping fit, all whilst saving money on a brand-new bike. What's not to like?
How does a cycle to work scheme work?
When employees begin participating in a cycle to work scheme, they must first choose which bike they want. Many schemes offer a variety of bikes, from traditional road bikes to brand-new electric bikes. Employees are able to choose their bike from selected participating retailers.
The participating retailer and, therefore, the selection of bikes depends on which scheme the organisation chooses. Terryberry provides organisations with cycle to work schemes as part of a complete benefits solution for businesses around the UK.
To offer a complete and reliable cycle to work scheme, Terryberry partnered with Halfords to ensure employees are supplied with quality bikes. Employees taking part can choose from an extensive range of new and popular bikes that are available in hundreds of Halford stores and partnered independent stores.
Terryberry's cycle to work scheme offers participating employees at least 32% off a brand-new bike and cycling accessories, with payments taken from employees' salaries through a salary sacrifice scheme over 12-18 months.
After an employee has picked their new bike, they will then meet with their employer to iron out the details of the salary sacrifice scheme. Employees will pay their employers a portion of the money owed over the next 12-18 months. The money comes straight out of the employee's salary BEFORE it's taxed. Therefore employees benefit by not paying as much income tax or national insurance contributions.
What if you already cycle to work but still want to take advantage of the cycle to work benefits?
Employees who already own a bike or already cycle to work everyday can still use and take great benefits from the scheme. Cycle to work programs can also apply to selected cycling equipment, including helmets, lights and tyres.
Employees using the scheme to purchase accessories can still save by using a salary sacrifice scheme. Once staff have chosen their desired items, they can reap the rewards of paying for their equipment over 12 months and saving some money.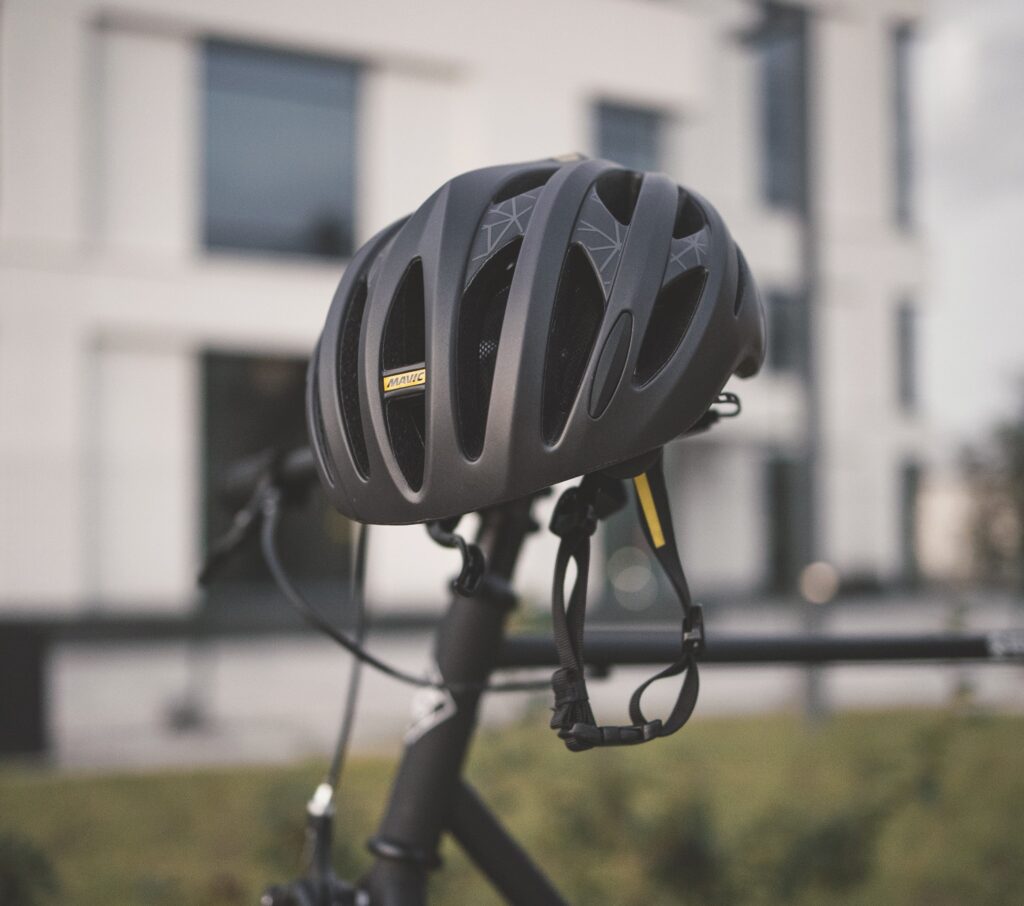 How does a cycle to work scheme save me money?
A cycle to work scheme follows the same premise as a salary sacrifice scheme, which has also become a common benefit for UK companies.
When employees engage with the cycle to work scheme, they can start to save money by paying for their new bike or accessories before they are taxed. As employees' salaries are reduced, their income tax and national insurance contributions will subsequently be lower.
As employees pay less tax, they are actually saving more than they would without the scheme.
With the savings on tax, the scheme makes purchasing a bike or cycling equipment cheaper. Without the bike to work scheme, employees would pay their full tax contributions whilst paying the full cost of a new bike.
RELATED: What Benefits Do Employees Value The Most?
What are the pros of cycle to work schemes?
1. Keeping Fit
The whole premise of a cycle to work scheme is to encourage employees to keep fit by cycling instead of driving. Riding a bike to work every day, even if it's a couple of minutes a day, will keep employees active and healthy. Active employees are generally healthier and can help to reduce absenteeism, with employees taking fewer days off due to illness.
Cycling to work is a great way for any employees, beginners or experienced, to keep fit, lose weight or remain active when working long hours. With a variety of road bikes, mountain bikes and even electric bikes to choose from, employees can choose which bike will suit them best.
2. Boosting Mental Health 
Cycling, like most sports, is great for positive mental health. Not only can it help keep employees active and healthy physically, but cycling can also help to reduce stress and calm the mind. Taking up a cycle to work scheme is a great way to focus on mental wellbeing in the workplace and can help to improve long-term mental health.
3. Save on Tax Payments 
As payments for a bike are taken before tax, employees enjoy a noticeable saving on their tax payments. Saving money is more crucial now more than ever as the cost of living crisis affects over 90% of households in the UK. To support employees, employers must provide money-saving schemes such as cycle to work. Investing in employees' financial wellbeing creates great returns.
4. Saving Money on Your Commute
Earlier this year we saw fuel prices rise to as high as £1.91 per litre. Despite prices slowly creeping down, fuel costs are still extortionate in the UK. Bike to work schemes offers employees the opportunity to ditch their weekly fill-up and save money on fuel.
5. Save The Planet!
Reducing your carbon footprint is a priority for most these days. One way people can make a difference is by changing their habits when it comes to commuting.
Driving a petrol vehicle can produce approximately 180g of C02 per km; public transport produces over 80g, and driving electric vehicles will produce around 60g of C02/km. Employees looking to reduce their carbon emissions must consider cycling a commuting option. With zero carbon emissions, biking to work can dramatically impact the effect you have on the environment.
6. Leave Traffic in The Past
Getting stuck in traffic in the morning is always inevitable. Whether it's 5 minutes or 30, most of us can't stand it. Although not completely immune, cycling is a great way to get past that morning traffic, making sure you arrive on time. With most big cities have dedicated cycle lanes, cycling to work has become both efficient and safe.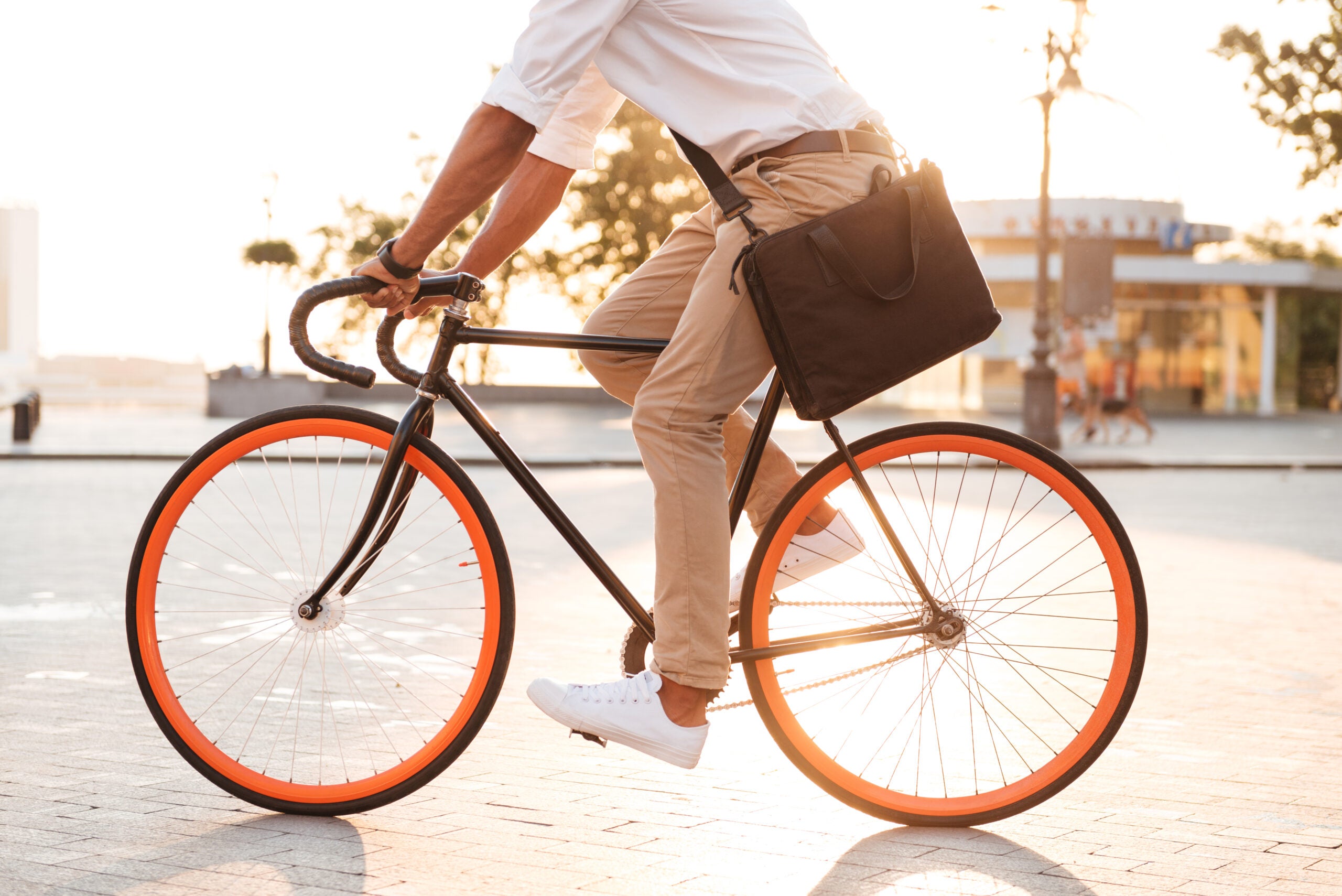 What are the cons of cycle to work schemes
1. Extra Monthly Costs 
Participating in a bike to work scheme requires dedication and the ability to pay a little extra each month for a new bike. Unfortunately, not everyone can take advantage of this due to other essential expenses. However, most schemes offer low-cost bikes for employees wanting to participate on a lower budget.
Similar to other salary sacrifice schemes, some employees may be unable to participate if their salary is too low. As a salary sacrifice scheme deducts some monthly pay, employees on a low wage could fall below minimum wage. Employees earning less than the minimum wage cannot participate in cycle to work or even any other salary sacrifice scheme.
2. Lifestyle Changes 
Participating in this scheme is a big commitment. Employees must change their commuting habits and cycle every day. To some, this may sound daunting. Maybe you enjoy your commute, maybe you use your commuting time to get ahead for the day, reply to some emails and take some calls.
The scheme does not fit everyone's routine. However, the scheme can help employees looking to change their routines and change their commuting habits.
3. Ownership
The bike you purchase through the cycle to work scheme is essentially a loan. Employees do not own the bike when they are paying for it. Although this may deter some, employees can own the bike at the end of the scheme.
An ownership fee is a sum employees must pay to keep their bicycle after the salary sacrifice scheme has ended. Paying the fee ensures that employees will not have to pay any benefit-in-kind tax on their bike.
Are cycle to work schemes worth it? 
For employees, cycle to work schemes are great benefits. Whether staff are avid cyclists looking for new equipment or looking to change their impact on the climate whilst saving money, the program offers something for everyone.
Adopting a new cycling lifestyle can significantly improve employees' mental and physical health over the course of the program. Participating can even see employees take cycling up as a hobby, encouraging physical activity outside of work.
How does salary sacrifice affect an organisation?
Employers may not receive the same benefits as employees, yet a cycle scheme will still generate savings and even impact workplace satisfaction.
As employees save on their national contributions, so will employers. An organisation can save money on their national insurance contributions for each employee. This means the more employees participating in the scheme, the more savings a company generates.
Alongside company savings, the scheme also boosts workplace satisfaction considerably. Employees value financial benefits, and by providing money-saving schemes, employers should expect a motivated and committed workforce.
Employers can also benefit from employees' improved mental and physical health. Happy and healthy employees are great for employers. They're motivated and engaged in their work and are less likely to take time off work.
Improving staff satisfaction is crucial for businesses as more top employees are looking to leave their jobs for better pay and benefits. Offering a valuable scheme can help reduce staff turnover and remain competitive in recruitment and retention.
Get started
If you're looking to improve your benefits selection with money-saving cycle to work schemes and other financial employee benefits, contact us to get started with your own bespoke benefits platform today.