360 Employee Recognition Software & Platform
One hub with everything you need to build an effective employee recognition programme in your organisation.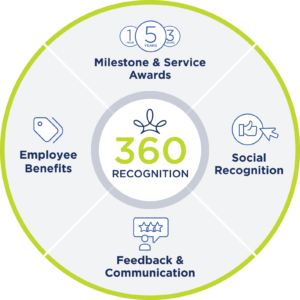 Maximise and strengthen engagement with a benefit solution that will attract and retain your employees.
Bespoke company branded Benefits Hub to house all your employee benefits & wellbeing resources in one place. (It can host existing benefits, from other providers, for example private medical, health and life insurance).
Include access to Retail Discounts, Financial Wellbeing, Salary Sacrifice Products, Employee Assistance Programmes (EAP), GP Helpline, Cycle to Work Schemes and more.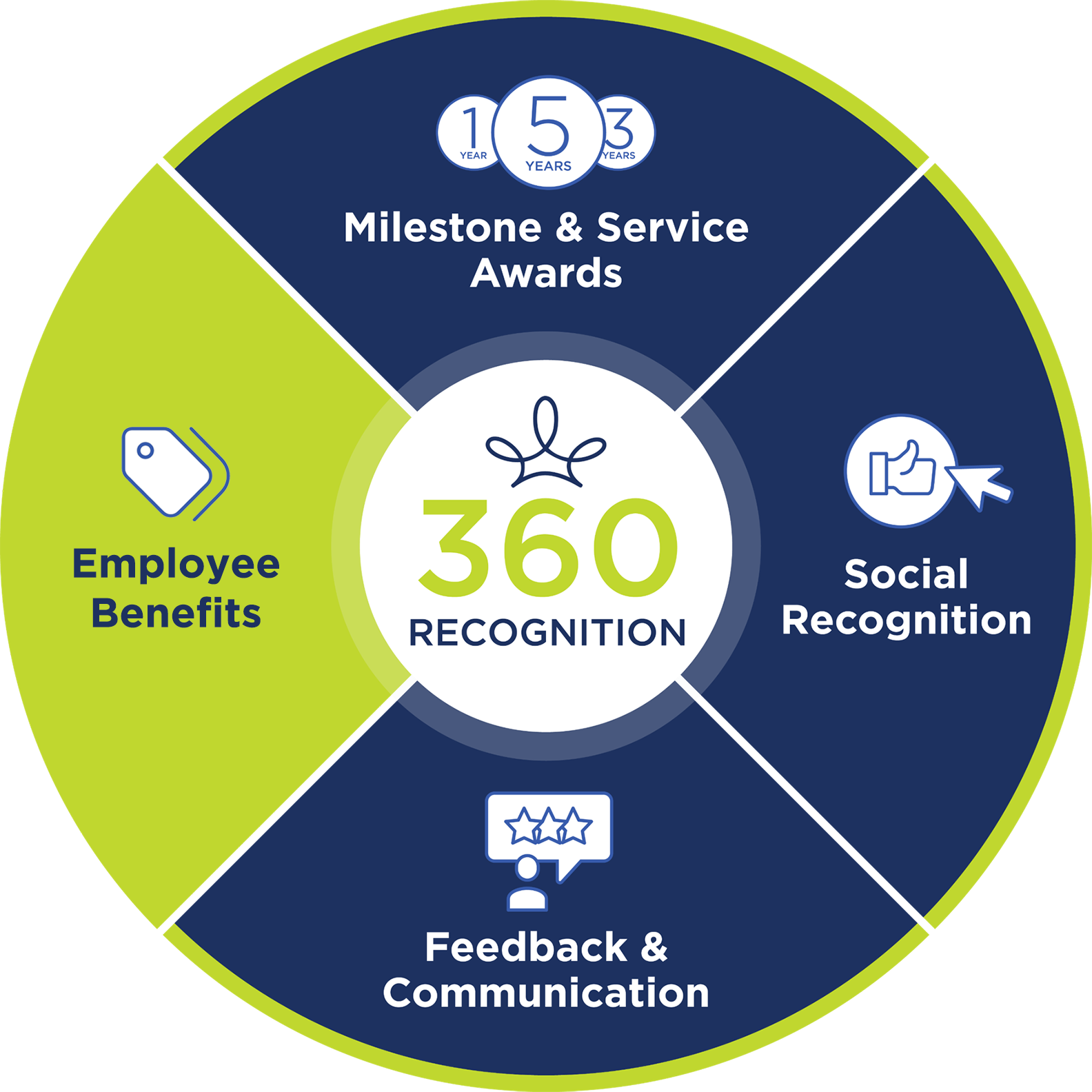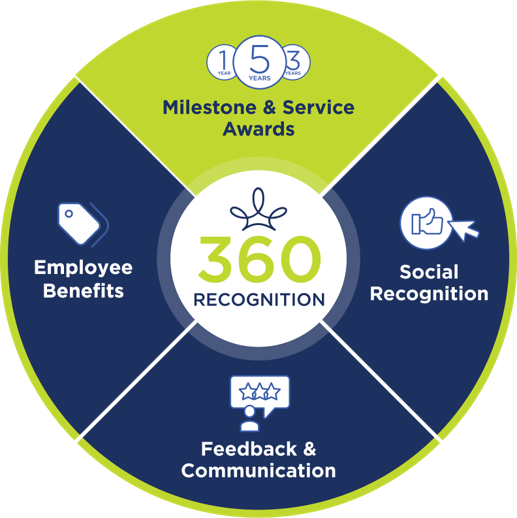 Milestones & Service Awards
Employee recognition & employee engagement programmes which celebrates Long Service Awards & Retirement.
Create an exciting appreciation gift shopping experience for your award recipient, including luxury gifts, hampers and experiences.
Branded redemption website & gifts delivery, secure data processing, branded presentation kits, dedicated account manager support.
Never miss another best employee recognition moment with peer-to-peer recognition driven by your mission, vision, and values.
Lead by example with manager spot recognition and rewards.
Partner with Terryberry to create a recognition culture tailored to your employees, your values, and your budget.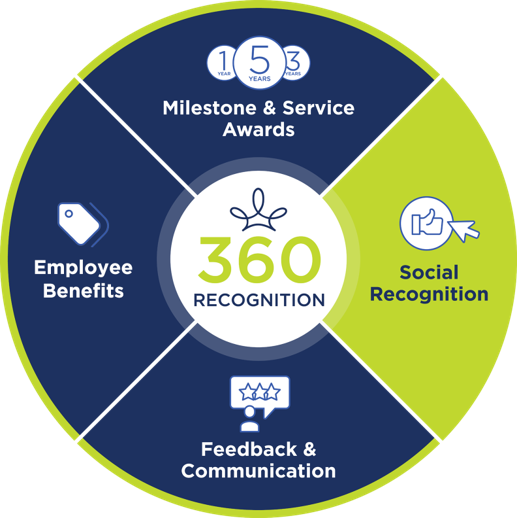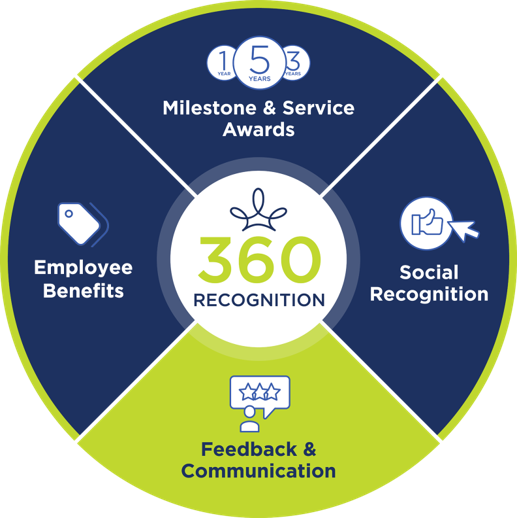 Employee Feedback & Communication
Unlock recognition from any source.
Encourage customers to recognise employees no matter where they work through Recognition Mailbox.
Partner with Terryberry to design a platform that amplifies recognition.
Why Choose 360 Recognition for Employee Recognition?
Branded Programmes that Work for You
Your company is unique, and your recognition platform should be too. 360 Recognition provides the tools you need to celebrate the things that matter to you and your employees. Terryberry's 360 Recognition Platform houses all of your recognition initiatives and awards in an easy to use and interactive interface.
Scalable Software Solutions for Organisations of Any Size
360 Recognition consists of user-friendly modules and technology, making it easy for your recognition programme to grow with your organisation. Use one module, or many according to your organisation's needs. Our primary goal is to support your engaged culture and encourage formal, informal, and day-to-day recognition.
Robust Tools to Support Your Organisation
Our 360 Recognition Platform offers:
Custom branding.

Language support & c

onfigurations to support multiple locations .

Single sign on (SSO).

In-depth analytics and reporting.

Integrations with popular work tools such as Slack and Teams.
Do you have employees working remotely?
Terryberry offers employee reward and recognition programmes that are available virtually no matter where your team is located around the world.
360 Recognition Platform Integrations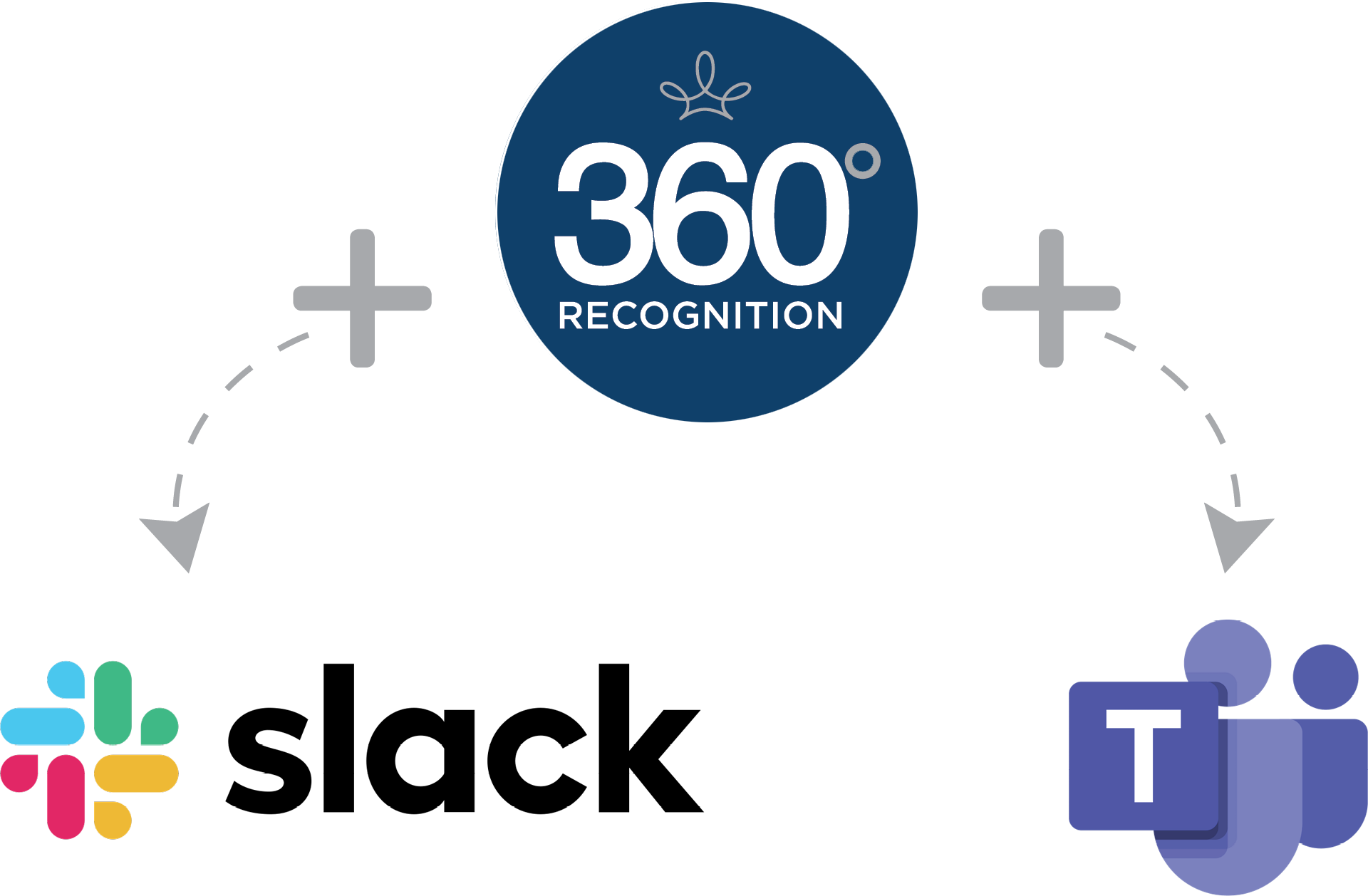 Recognise, engage, and more with the tools you use every day.
Terryberry's 360 Recognition software follows international industry standards for Employee Data Security. Terryberry will not sell your data, and data is only shared with third parties in the case of award fulfilment and delivery. We only keep the data necessary to run your recognition programme, and your data is only accessible by your dedicated support team. Data is hosted through Amazon Web Services, a SOC certified world leader in data security. Our platform is regularly tested for vulnerabilities and our developers code our software with security for companies as a top priority. For more information, please review our Privacy Policy.
Your Recognition Roadmap for Employees
Discover How 360 Recognition Can Help Your Company
Schedule a demo with us to learn more about Terryberry's productivity software, employee rewards and recognition solutions.
Develop Your Rewards & Recognition Programme
Our recognition experts will help you design and execute an employee recognition program that achieves all of your needs and goals.
Transform Your Workplace Recognition Culture
Unlock the power of employee appreciation programs, employee rewards and recognition to transform into an engaged, purpose led organisation.
Recognise employee career milestones & retirement
Dedicated Customer Service
Empower your team or workforce to recognise & reward in real-time with social and manager-driven recognition
Unlock all 360 Recognition features