One of the biggest challenges for employers is keeping their staff engaged. Over 80% of employees admit to being disengaged at work, and a third have left their job due to boredom. Engagement is crucial not only for retention but for productivity, engagement and staff satisfaction. Not only does this affect productivity, output and turnover, but it can also damage your organisation's overall culture. 
Introducing motivators in the form of non-financial rewards and benefits dramatically changes how your staff engages with their work. Providing rewards and benefits can help to build engagement. It's a straightforward idea, yet its impact is huge. The more you invest in your people, the more they will invest their time, effort and skills into your business. 
So if it's so easy, why doesn't everyone do it?
HR professionals understand the importance of an engaged workforce. It helps to lower turnover, improves morale and encourages employees to be passionate about their work. Yet many fail to inspire their employees and bring satisfaction to their workers. 
One problem lies in how organisations try to engage and motivate their staff.
Many businesses are struggling with employee engagement and feel as though more money is the answer to everything. 
Most employees find little motivation in monetary benefits and perks. Instead, employees passion for a business grows when presented with opportunities and support from their organisation.
So what must employers do to get their team motivated and committed to succeed with their organisation? Here are our 9 Non-financial rewards you need to implement in your business today.
What are financial and non-financial rewards?
Before we look at the best non-cash benefits you can give your staff, we must first understand financial and non-financial rewards and why you would use them.
What are financial rewards?
Simply put, financial rewards are

monetary rewards employees receive as gratitude for their effort, contribution or performance, usually in the form of a pay rise or a bonus

. 
What are non-financial rewards?
Non-financial benefits are great ways to boost motivation cost-effectively. These benefits are

non-monetary rewards given to staff that aren't valued in terms of cash.

Popular perks and employee benefits such as remote working, wellbeing support, and discount schemes are all considered non-financial rewards.
Financial vs Non-financial rewards
When choosing to reward your employees, whether for exceeding expectations or continued commitment to an organisation, choosing the right kind of reward is important. We know what financial and non-financial benefits are, but when should we use them? And which type of reward is best to use?
There is no one-size-fits-all when it comes to rewards. Different employees and different situations require different types of rewards. For instance, when an employee hits a target, an organisation may reward the individual with a financial reward like a bonus. This is a great way to demonstrate gratitude and value to an employee.
However, the feeling of recognition and motivation will quickly fade when presented with these rewards. Employees must now chase another target to receive the same recognition. And when wage increases and bonus schemes aren't enough to motivate these employees, they will simply leave.
This is where non-financial rewards and benefits can help. 
Non-financial rewards are just as, if not more important, when recognising staff and improving morale and engagement. Unlike financial rewards, non-financial rewards are benefits employees can use continuously.
Benefits such as remote working and wellbeing support offer long-term employee engagement, making staff feel more valued and satisfied for longer. 
Non-financial benefits are also key when onboarding new staff or helping new employees settle in. Employers can introduce non-cash benefits to new hires after surpassing a number of months working in the company. Giving employees access to new benefits instils the idea that employees are rewarded for being committed to an organisation. 
This is not to say monetary rewards have no place in a business. A well-worked and efficient workplace utilises both monetary and non-monetary rewards. Non-cash benefits should also never replace financial rewards. But do non-financial rewards actually work? Do employees want them? And what are the benefits of introducing non-financial rewards?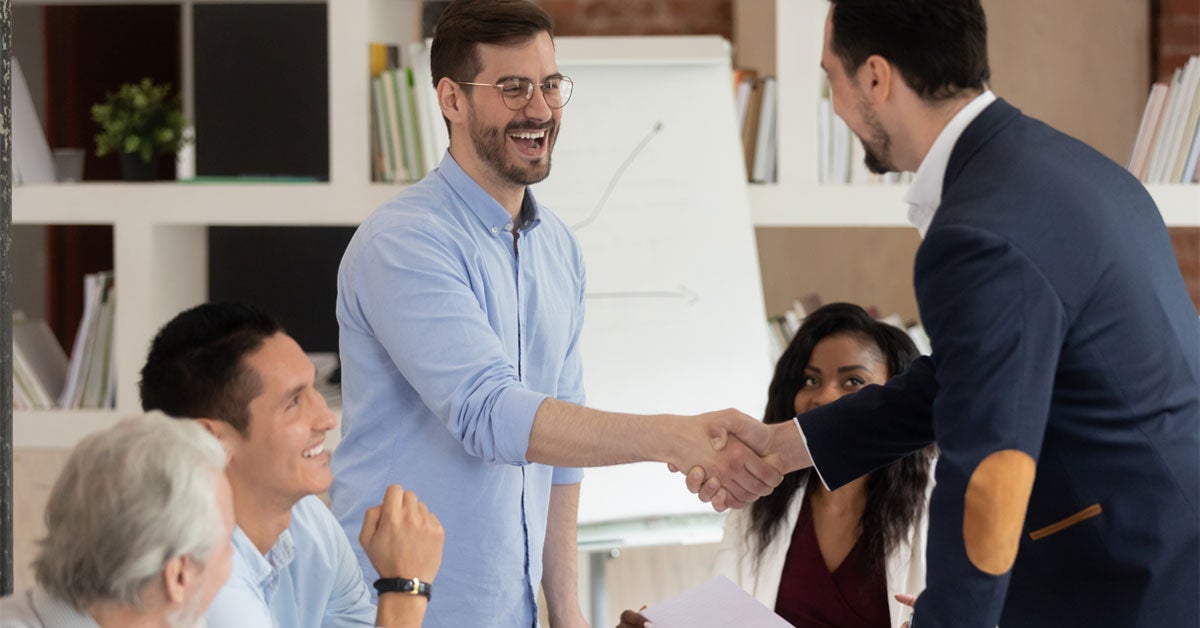 What are the benefits of non-financial rewards? 
Align With Employees' Values 
Employees' values are changing. Employees are beginning to consider other aspects of an organisation before they apply for a role. Company culture, values and goals are crucial for employees looking for new positions. People want to work for a company that values their employees as people and invests in their people, their careers and life outside of work. 
Money is still a motivator for some and will continue to motivate people. But many are looking for an experienced and purpose-led organisation that invests in employees and offers career growth and development opportunities.  
Recognition-based non-monetary rewards and benefits are more likely to bring long-term commitment and engagement to employees. If staff feel valued and supported, they are more likely to remain in their current position. Think of monetary rewards as plastering over the cracks - they may solve the problem in the short term, but you are not getting to the source of the problem. 
Retention and engagement go hand-in-hand
When it comes to staff turnover, many employers think that money is the main driver. Most organisations will believe their employees are leaving their businesses just to earn more money. 
This is simply not the case. In fact, Only 12% of employees leave their current position for one with a higher pay cheque. Company culture and employee engagement have a powerful influence on employee satisfaction and, therefore, turnover. The happier and more satisfied employees are, the more committed and less likely they are to leave. 
RELATED: Employee Engagement and Retention - Are They Connected 
Give people what they want!
Non-financial rewards and benefits have become one of the most demanded and sought-after aspects of a business for new hires. Organisations that value their staff and create a welcoming working environment the more attractive they appear when finding new talent. The influence of non-cash benefits is so significant that over 60% of employees would choose a job with a better benefit offering over another. 
RELATED: Onboarding New Employees: 13 Steps and Onboarding Checklist
Best non-financial rewards for workers 

Employee Recognition 
Building a recognition culture will dramatically impact the rest of an organisation. Consistent and meaningful recognition helps employees to see how valuable they are to an organisation and how significant their contributions and work are. Whether employees have worked magic in customer service or just won a big sale. Recognising employees for their continued commitment and achievements goes a long way.
RELATED: 7 Organisational Culture Examples to Inspire Your Own
Remote Working 
Flexible working, whether it's fully remote or hybrid, is regarded as one of the highest motivating non-monetary benefits for employees. Over 30% of employers ranked remote working as a motivational booster in their business. Why is this?
Off the back of COVID, many employees are beginning to favour a work-life balance over a higher salary. This has led to an increase in employees searching for more flexible jobs. 
But does giving employees flexibility improve engagement and productivity? The answer is yes!
Offering the opportunity to work from home helps to 
Improve engagement and motivation 
Build commitment to an organisation 
Improves staff happiness and overall job satisfaction 
Wellness Programs 
A relatively new non-financial workplace benefit is wellness schemes. Programs that are dedicated to supporting employees mental, physical, financial, social and career wellbeing. Employers implement these schemes to improve the general health and wellbeing of employees. Wellness solutions offer employees activities, resources, tips, tricks and discounts for all things healthy living. From discounted gym memberships to healthy eating articles, wellness programs aim to look after all areas of an employee's health.  
Introducing a wellness scheme shows employees that their employers are looking out for them. Encouraging employees to use a wellness program can see happier, less stressed, more motivated staff whilst reducing staff sickness and savings on healthcare.
RELATED: 12 Physical, Mental, and Financial Employee Wellness Ideas You Can Start Today
Social Recognition 
Just as manager-led recognition is important, acknowledgement of employee achievements from co-workers is equally as valuable. Social recognition or peer-to-peer recognition allows employees to recognise and celebrate their peer's achievements in real-time visibly.
The acknowledgement of the contribution from peers greatly influences employees' attitudes towards their work and organisation. It helps to strengthen a company's culture and create camaraderie between teams and individuals. Building a better culture centred around recognition from all levels of a business significantly impacts engagement and job satisfaction across the board.
RELATED: What is Social Recognition 
Extra Time-off
Extra time off is a powerful motivator for most employees and is an effective way to bring continued effort and motivation to a team. 
Recognise your team's achievements with a long weekend, an early finish on a Friday, or an extended lunch break. Employees deserving of this reward will surely be grateful for the extra time to do what they enjoy. 
Financial wellbeing support 
As the UK battles through a cost of living crisis, more and more employees are reaching out for financial support from their employers. Financial wellbeing is about being in control of your finances. Being able to pay bills, buy food and pay for travel are basic needs for employees that need to be met. Financial support ensures that employees have all the help they need to meet these needs. 
Offering employees a one-time pay packet to help with their finances isn't the answer to financial wellbeing. The more support you provide, the more satisfied and valued staff become. 
To demonstrate adequate financial wellbeing support, employers must offer continuous support. Access to resources, articles, professional advice and discounts on essential spending is how organisations can provide successful wellbeing support. 
Saving Scheme For Employees
Discount schemes are great additions to your non-financial benefits offerings. Over ⅔ of employees would like access to more money-saving benefits and other wellbeing support. Discount schemes help to spread the cost for employees making their wages go further each month. 
The best savings schemes offer savings across all areas of spending, from in-store or online discounts on supermarkets to savings on utility bills. Providing a saving solution for employees brings amazing benefits for staff and management. From essential financial savings to help to stay competitive in recruitment, discount schemes are well worth the investment. 
RELATED: Employee Discount Schemes: 6 Benefits For Employees
Career development
As we mentioned earlier, employees aren't entirely focused on how high their salary is. When looking for a job, employees are looking for a good culture, similar values to their own and an ambition to match theirs. 
Offering employees the opportunity to progress within the company is a powerful and important non-financial benefit for every business. Career development within an organisation is a great motivator for new and existing employees. It can improve performance and keep staff committed to their roles. 
Not all employees are looking to climb the ranks and develop their careers. Some employees may feel comfortable and secure in their current roles. That's fine. But the idea that an organisation looks out for their staff can be a motivator in itself.
Give out non-financial and financial benefits with benefits and recognition platform. 
The best way to build a purpose-led, engaged organisation is by using integrated benefits, rewards and recognition hub. Introduce a recognition platform to celebrate and reward employees for their achievements throughout the year. With one centralised hub, employees can receive recognition, access benefits and redeem rewards all in one place.