Benefits packages and employee discount schemes considerably influence today's workplace, with benefits playing an important role in retention, recruitment, engagement and wellbeing. It is essential for businesses to offer valuable and effective benefits to support their employees both in the office and outside work. 
With the cost of living rising, saving money is on everyone's minds. Providing ways to ease employee financial concerns should be a priority for organisations across the UK. Providing your staff with a low-cost discount schemes may be the best solution to help save employees money.
What is an Employee Discount Scheme
Employee discount schemes allow employees to access hundreds of discounts on essential and non-essential purchases. Employees generally receive discounts through a dedicated platform offering gift cards, reloadable cards, online discounts or digital gift cards. 
Companies deliver employee discount schemes in various ways. Some organisations offer employees specific discounts; others may use external businesses, like Terryberry, that provide a variety of exclusive of discounts from various brands. Terryberry's cost-effective discount solution,  Help for Employees, has partnered with the UK government to provide discounts on big brands and essential products and services. Organisations using Help for Employees provide employees with exclusive discounts and savings to help stretch monthly earnings. 
RELATED: Help For Employees: Cost of Living Scheme
How Important are Employee Discount Schemes?
Discount schemes have become one of the most popular benefits offered in the UK as they offer convenient financial support through easy-to-use digital platforms. Employee discount schemes can be introduced as a standalone benefit or accompanied by another benefits package to improve staff wellbeing further and help build a positive workplace culture.
Providing additional financial support helps both employees and organisations. Focusing on financial wellbeing and helping employee save money can help motivate and engage staff, improving absenteeism and reducing retention. 
6 Reasons Why Your Business Needs an Employee Discount Scheme
1. Employee Wellbeing
Employee wellness has become a considerable focus for HR departments across the UK, as organisations find ways to reduce employees' financial stress and create positive working environments. 
Introducing an employee discount scheme is a great way to look after your employee's mental, financial and physical wellbeing. Help for Employees offers discounts on travel, health and beauty, home and garden and more. These unique extra savings focus on improving employees mental and financial wellbeing. Savings on non-essentials such as travel can allow employees to enjoy themselves outside the office. Giving staff the opportunity to switch off is a great way to enhance their mental wellbeing which can benefit the whole team.
A combination of discounts lets your employees know you're looking out for them outside the workplace. You are promoting a sense of belonging, leaving employees more motivated and engaged. Terryberry's government-backed discount scheme also offers a wellness centre incorporating different mental, physical and financial tools and tips. The wellness centre includes free workout videos, healthy recipes and money savings recommendations. Recognising your employees and providing extra support can improve employees' engagement in the office and help to build a positive culture. 
Some employees may struggle but feel they cannot come out and voice their concerns or ask for help. Employee discount schemes are a way of providing struggling employees who may not be vocal about their issues.
2. Financial Savings 
Employee discount schemes' most obvious benefit is access to hundreds of exclusive financial savings. Most schemes offer significant savings on big brands and essential purchases, helping employees improve their financial wellbeing. Depending on the provider, employee discount schemes can help stretch employees' wages further and provide savings for essential and non-essential purchases, including groceries, travel, days out and attractions. 
The popularity of discount schemes has grown substantially in 2022, as the cost of living continues to rise and employees deal with financial stress. Discount schemes such as Terryberry's Help for Employees can save employees thousands on everyday spending. The savings generated through these schemes are immensely beneficial for struggling employees. 
Providing financial savings isn't just valuable for employees. With one in four employees finding that money worries affect their ability to work, employees' financial wellbeing is also a big concern for employers and their organisation.
RELATED: Help For Employees: Cost of Living Crisis
3. Staying Competitive When Recruiting 
Attracting the best talent is more challenging than ever, with organisations facing intense competition and applicants demanding more from companies. Offering an attractive salary no longer meets the needs of applicants. Today's workforce finds the most value in the benefits provided to them, with 80% of employees preferring better benefits over an increased salary. The shift in demand for benefits has made it crucial for organisations to get ahead of their competitors and offer valuable benefits to recruit top talent. 
Benefit programs such as employee discount schemes show any potential candidate that you're not only looking out for employees' welfare but also actively trying to create a comfortable and supportive workplace. This effort sets your organisation apart from the competition and builds a desire to work for you. Help for Employees offers considerable discounts for employees across a variety of big brands including Tesco, Asda, Halfords and Boots making the solution particularly attractive for any potential candidate. 
4. Keep Retention High
Similar to most benefits, discount schemes also influence staff retention. Appreciating staff encourages loyalty and motivates the team, improving performances and employees' overall wellbeing. Studies have revealed that 75% of staff are likely to remain at their current job because of the benefits provided. Benefit solutions are, therefore, crucial for retaining staff and keeping employees satisfied.
Discount schemes allow you to show your employees that you're not just interested in how hard they work but also in their life outside of work. This recognition improves employee satisfaction and encourages employee engagement, building a positive organisational culture.
Help for Employees offers employees a range of savings that meets everyone's needs, from travel discounts to deals on popular restaurants. The variety of discounts is what makes these schemes so effective. By incorporating a scheme that involves the whole workforce, the feeling of belonging is shared across the office. 
5. Convenience 
Employee Discount schemes are designed to be as user-friendly and convenient as possible for employees and employers. Most employee discount schemes, like Help for Employees, are online platforms accessed through an individual login provided by your organisation. The digital platform allows registered users access to savings wherever they are as long as they have access to a digital device.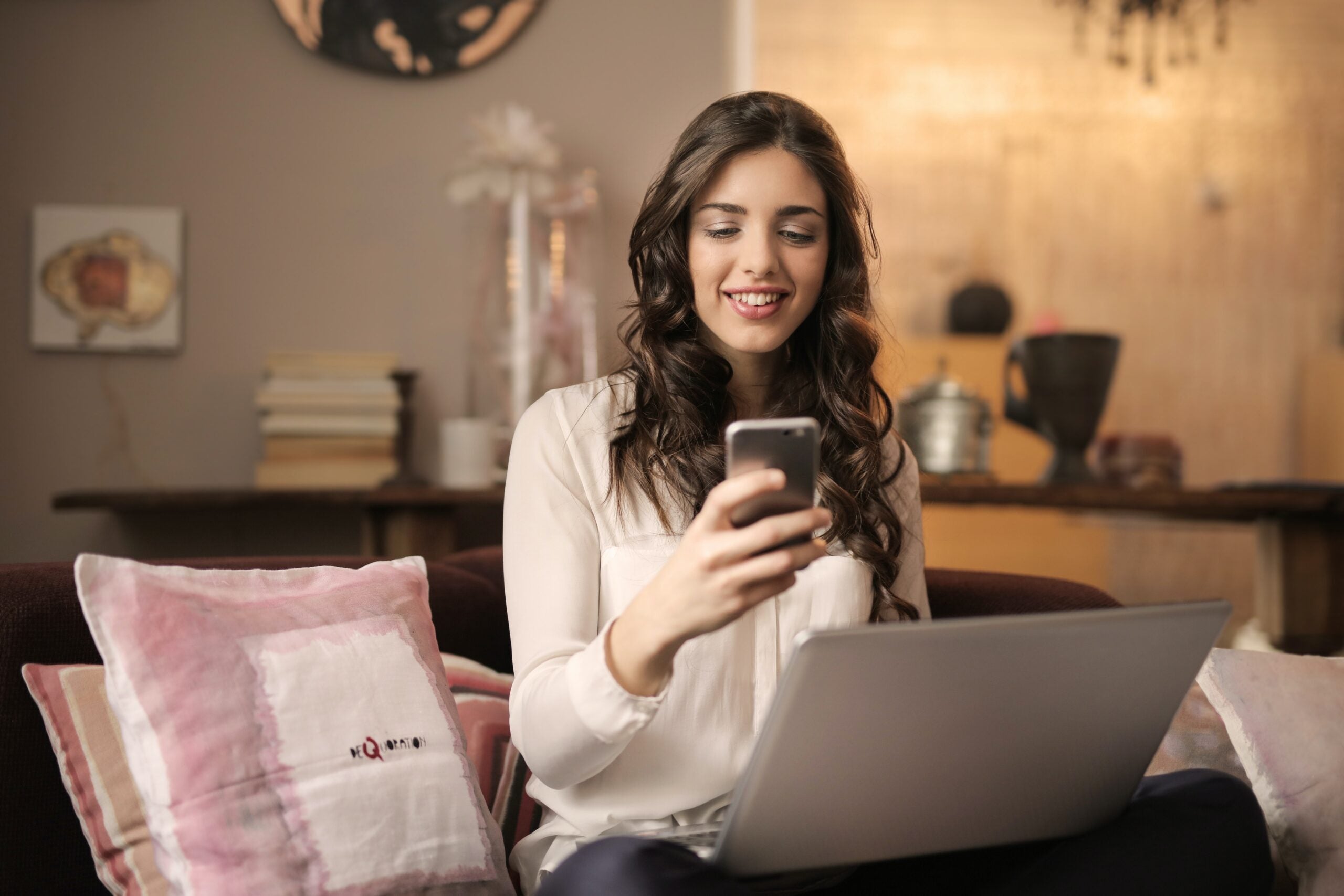 The standardised platform is pre-built, allowing employers and staff a quick and easy set-up. The best digital platforms provide simple and user-friendly interfaces to enable easy navigation for employees of all levels of digital capabilities, ensuring everyone gains access to deals.
6. Inclusive Solution
When it comes to talking about money, not everyone wants to share their problems. Some employees may feel they cannot come out and voice their concerns or ask for help. Employee discount schemes provide struggling employees who may not be vocal about their issues with valuable savings. 
Discount solutions such as Help for Employees also offer a diverse range of brands your employees can save on. Therefore, there's something for everyone in your team, whatever they like to spend their money on. 
Finally, discount schemes are also a brilliant benefit for remote employees as a way to look after their wellbeing and ensure they feel connected to the team.
Ready To Get Started?
Boost morale with a successful employee discount scheme? Terryberry's Help for Employees allows you to support and satisfy your employees' benefit needs. Get started today!