Employee Appreciation Day
Occurring annually on the first Friday in March, Employee Appreciation Day is the perfect opportunity for companies to recognize the hard work of their people. Employees who feel more appreciated tend to be more motivated and productive, with companies enjoying higher retention rates and enhanced company culture. Here are a few ideas to kick off your planning.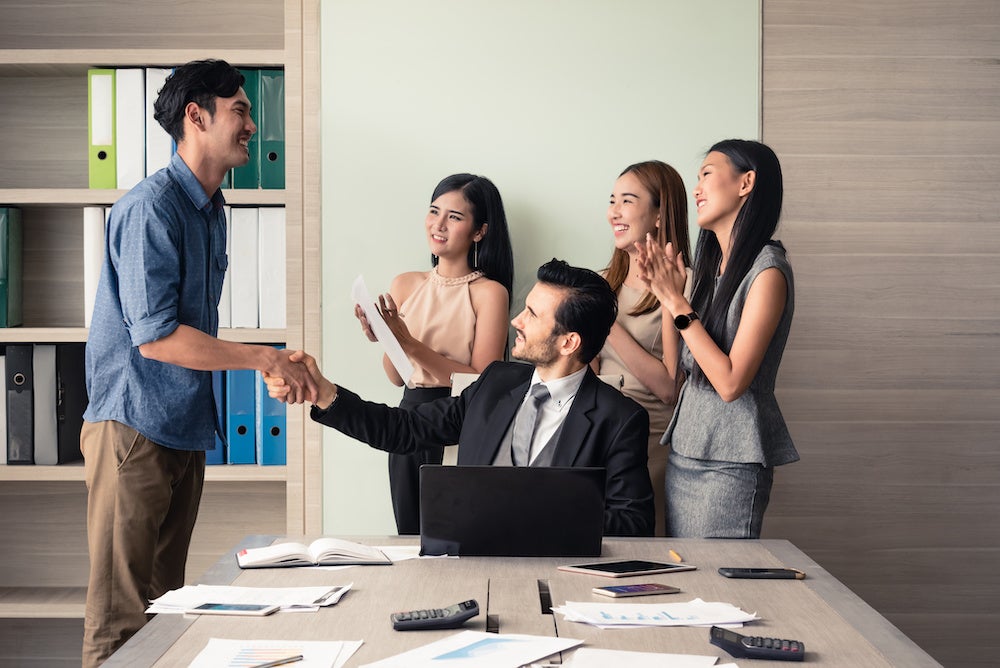 Organizations that help their employees feel seen and appreciated can activate a shared purpose and an unstoppable team. Employee Appreciation Day is an opportunity to show your team that they've made a difference.  How will you say 'Thanks'? If you need some ideas, Terryberry can help.
Ready to get started? Download Terryberry's Employee Recognition Calendar for 12 months of recognition opportunities.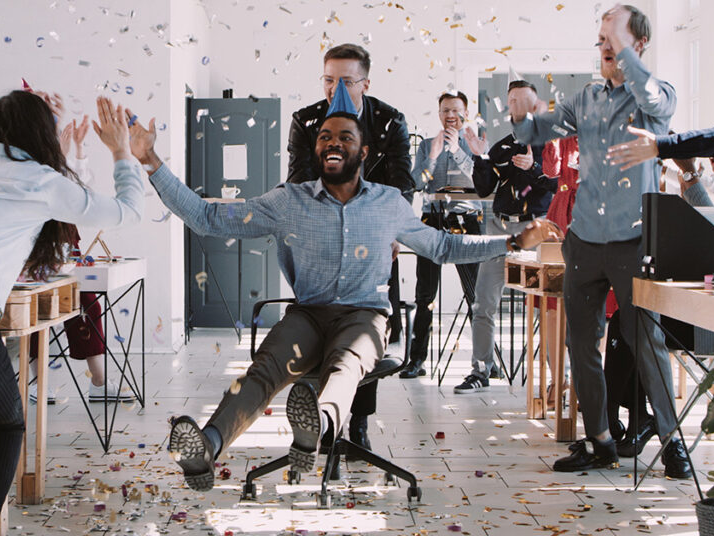 5 Ways to Appreciate Your Employees
Employee Appreciation Day is a great opportunity to show your team that they've made a difference. Here are some ways to say thank you.
Showing appreciation doesn't have to cost anything but time. Take a moment to tell someone why they are important. Need some inspiration? Can't find the right words to say? Check out our list of appreciation words.
One of the things employees miss the most about being away from the office is the camaraderie with co-workers. With a virtual happy hour, you can give them a little taste of what they've been missing.
With employees working from home, families have had to make a lot of sacrifices. Now your family can join in on the work fun. A portion of Employee Appreciation Day can be reserved for kids to hop on and do an activity. This could be a coloring book, game, or craft.
Employee Appreciation Gifts
Giving a small gift on employee appreciation day can be a meaningful gesture.  Consider gift ideas that foster wellbeing, social impact, continuous learning, personal hobbies, company culture, or just plain fun.
When your company has a points program, you can make it easier for employees to reach their next redemption goal. One way to do this is to gift them a certain number of award points to show their appreciation. This option not only is nice for the holiday itself but helps the team build momentum and see the benefits of the overall program.
Make Everyday Employee Appreciation Day