Mark your calendars for Employee Appreciation Day, March 2nd, which is quickly approaching! Show your team you sincerely appreciate all of their effort, hard work, dedication, patience, teamwork, and all-around wonderfulness.
You could win big prizes from Terryberry for your Employee Appreciation Day celebrations. Post a photo or video showing how you appreciate your team on Facebook, LinkedIn or Twitter and tag or mention Terryberry in your post to enter our 12 Months of Recognition challenge!
Below are a few ideas on how to celebrate.
The Way to Your Team's Heart
Sharing a meal or light refreshments together is always a great way to celebrate any occasion, and Employee Appreciation Day is no different. This can be done through an office pizza party, a breakfast buffet, an ice cream social, offering a selection of gourmet cupcakes, hosting a catered luncheon, or going out on the town for lunch, to name just a few ideas.
Be the Bearer of Gifts
Gift-giving is another one of those tried-and-true ways to celebrate. Browse promotional items for employee appreciation for fun ideas to add to your employee appreciation celebrations.  Terryberry's award presentation kits are another personalized way to show your appreciation.  Or give the gift of choice with an AwardChoice selection, starting under $50.  You could present gift cards to local restaurants, coffee shops, or department stores. You can make it more personal by sharing something you appreciate about each team member as you present his or her gift.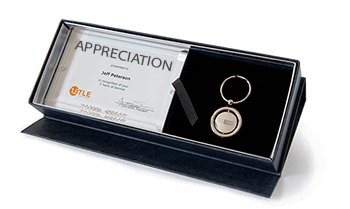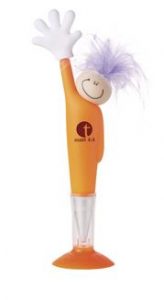 Give the Gift of Time
Even if you love your job, you have to admit it's always a little exhilarating when you get to cut out and leave the office early, especially if it's off to some fun event. You could plan a company-sponsored outing to a professional, minor league, or college sporting event, or hand out tickets for a future game. Or you could plan a company dinner out. Or, you could hand out gift certificates where each team member gets to choose when they would like to leave the office early.
Melt Away Their Tension
Your employees carry a lot on their shoulders, so why not help them bid all that tension "adieu" by hiring a massage therapist to visit the office? A mini neck and shoulder massage while they sit at their desks can do wonders for your team's relaxation and health.

These are just a few ideas; feel free to exercise your creativity and come up with your company's own unique ways to celebrate! Then share your photo or short video of your Employee Appreciation Day festivities on Facebook, LinkedIn or Twitter and tag or mention Terryberry in your post to enter our 12 Months of Recognition challenge for the chance to win fun prizes!