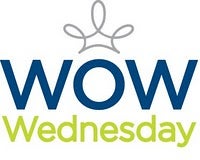 It's WOW Wednesday! HR leaders, execs, and managers: How do you WOW the people who go above and beyond for you in your business? Or, how have you been WOWed?
Today's WOW Wednesday idea comes from Cam.
"We have a well developed recognition program for anniversary levels of employees. We're working on a developing a more informal program. Busy people overlook giving kudos now and then. Just walking by and saying '"I appreciate you" makes a difference. We gave out Terryberry's Recognize Me! boxes to three supervisors for a test and we hope to do this across the company within the year!"
Share your own "WOW Wednesday" tip or story. Leave a comment here or post on www.facebook.com/TerryberryCompany or Twitter using hashtag #WOWWED. Make it a WOW day!