Two family-owned employee recognition providers combine services to strengthen client offerings.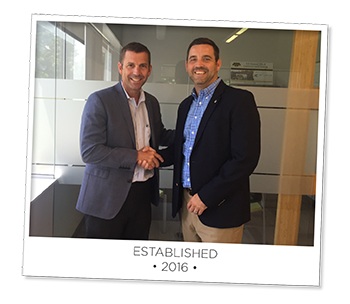 (GRAND RAPIDS, Mich.) August 15, 2016 – 98-year-old Terryberry today announced the acquisition of Kelleher Enterprises of Ann Arbor, Mich., a national specialty recognition incentive company.  The move is designed to enhance the global recognition company's offerings and expand its footprint throughout North America.
Terryberry and  Kelleher have been working together on various projects over the past 12 months, and as the relationship developed, it became "increasingly clear" that the two Michigan firms strongly complemented each other, explained Mike Byam, Terryberry's managing partner.
Founded in 1918, Terryberry's focus has largely been in the employee recognition space with strong HR relationships. Byam anticipates the addition of Kelleher will boost Terryberry's overall revenue by 15% this year.  Founded in 1982, Kelleher's expertise is developing, managing and fulfilling programs which drive individual and organizational performance.  Kelleher has worked with some of North America's most respected organizations including General Motors, La-Z-Boy, Inc., Masco Corp., and the University of Michigan.
Collectively, the two firms offer 132 years of experience supporting the growing recognition needs of their clients, which now total approximately 25,500 businesses and organizations throughout North America and Europe.
 "The opportunity to combine forces and expand our customer offerings to deepen those relationships for an even greater impact is compelling for everyone involved," said Byam.
"We couldn't be more thrilled to bring these two solid, family-owned Michigan businesses together to deliver even greater value and impact to our clients," said Mike Kelleher, division director of Terryberry Kelleher.  Mike Kelleher and a team of six associates will continue to work out of their Ann Arbor, Michigan location.
The partnership has recently led to a new product in Terryberry's lineup of employee recognition services. Called Honoring Performance, it brings additional leaderboard insights, communication tools and program development services to Terryberry's existing performance recognition solutions.
Terryberry employs approximately 240 associates globally, with approximately 175 employees working from its main Grand Rapids, Michigan headquarters.
This is Terryberry's third acquisition in the past two years. Terms of the acquisition were not disclosed.

About Terryberry:  Founded by Herbert Terryberry in 1918, the company serves more than 25,000 clients throughout North America and Europe. Terryberry has been a major player in the innovation of employee recognition, including Give a WOW, the first-of-its-kind social media style employee recognition program launched anticipating the social media/business revolution in 2009, and the 360 Recognition Platform which continues to evolve as new tools emerge and the company forecasts business needs. The majority of its employees work at its world headquarters at 2033 Oak Industrial Dr. NE. in Grand Rapids, Mich. For more information, please visit www.terryberry.com.