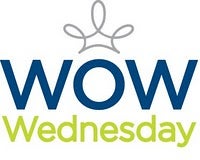 It's WOW Wednesday! HR leaders, execs, and managers: How do you WOW the people who go above and beyond for you in your business? Or, how have you been WOWed?
Today's WOW Wednesday comes from Susan.
She says: "Our successful Recognition Program is the Shout-out board. External and internal clients would be able to email a compliment to an employee and they would print out the compliment and stick it on the outside of their cube. Then, when someone from another team walks by and sees the compliment, they shout-out a great job or well done!"
Share your own "WOW Wednesday" tip or story. Leave a comment here or post on Terryberry's Facebook Page or Twitter using hashtag #WOWWED. Make it a WOW day!