Company swag is more than just free stuff — it can be used as a powerful tool for branding and connection.
Swag is a term that has evolved to mean promotional products, and companies often use it to create a tangible relationship with employees, clients, and the community.
It's the cool t-shirt from your favorite tech startup, the sleek water bottle from a corporate event, or the personalized planner you received at a workshop. These items do more than just serve a practical purpose—they embody your brand's identity, mission, and ethos.
And when done right, company swag ideas can go far beyond marketing tactics. Here's what they can help you accomplish:
Brand identity

: Swag acts as a wearable (or usable) billboard, constantly reinforcing your company's brand in a non-intrusive way to increase brand awareness.

Employee appreciation

: Quality swag can serve as a token of gratitude, showing employees they are valued and boosting morale.

Marketing and visibility

: Every time swag is used in public, it increases brand visibility and can spark conversations about the company.

Recruitment tool

: Unique and desirable swag can make your company more attractive to potential hires by showcasing a strong culture.

Client retention

: Customized swag can make clients feel special and more connected to your brand, encouraging ongoing business relationships.

Cultural reinforcement

: Swag that aligns with and promotes your company's values can help reinforce the culture internally and externally.

Cost-effective advertising

: Compared to other forms of advertising, swag can be a cost-effective way to spread the word about your company.
And that's just a taste of what company swag can help you achieve. Below, we'll walk you through the best-of-the-best company swag ideas in 2024.
First, let's look at the key factors and considerations you should keep in mind when evaluating your options.
What to Consider in the Best Swag Idea
When selecting the perfect company swag, the options can be overwhelming. From t-shirts and water bottles to power banks and virtual reality headsets, the options are endless—so how do you make sure you find the swag that fulfills your program's goals and objectives?
Here are some factors to consider:
Cost

: Find a balance between cost and quality. Affordable swag that doesn't skimp on quality gives you the best return on your investment without breaking the bank.
Branding

: Company swag items should be a reflection of your company's brand and values. It's not just about slapping a logo on anything—it's about finding items that resonate with your brand's image.
Sustainability

: Today, consumers are more environmentally conscious than ever. Opt for durable and eco-friendly swag to positively reflect your brand's commitment to sustainability. It should be quality company swag that'll last.
Interests

: Consider the hobbies, needs, and interests of your employees and clients to create swag that they actually want.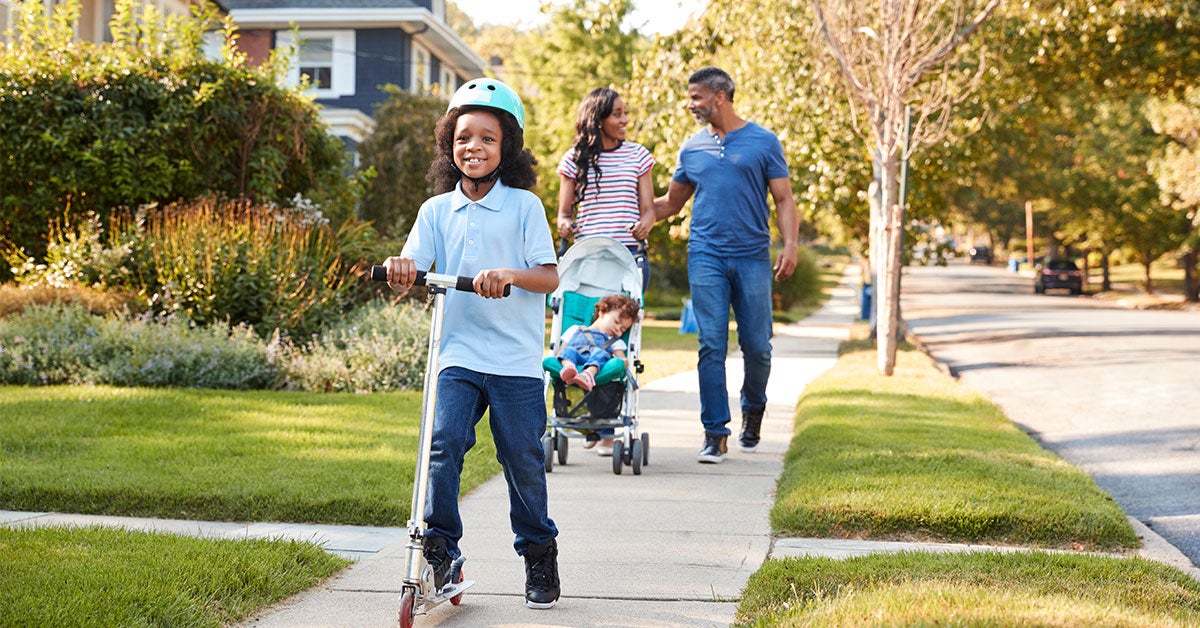 Trends

: Help ensure your team will use your swag by incorporating the latest trends and innovations into your swag.
Cultural Relevance

: Ensure that your swag is culturally sensitive and appropriate. This is particularly important for global companies with a diverse workforce and client base.
Utility

: Choose items that will become a part of the daily lives of those who receive them, ensuring your brand is always in sight.
Customization

: Personalization can transform a generic item into something special. Look for swag that can be easily customized to boost its value and appeal.
Reliability

: Partner with suppliers known for their reliability and quality. Your swag represents your brand, and subpar items can reflect poorly on your company.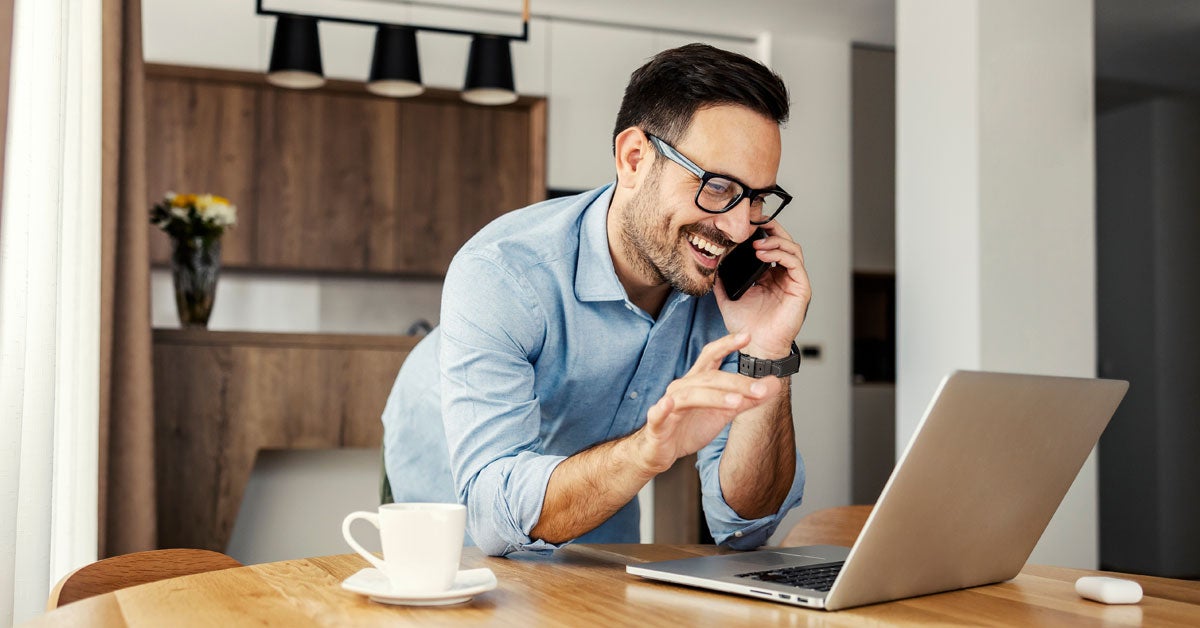 133 Best Company Swag Ideas in 2024
While we've compiled a vast list of the best company swag ideas, don't let it intimidate you. This list is meant to inspire your program and spark creativity. You might find the perfect idea below, or you just might find the inspiration you need to come up with another brilliant concept.
Without further ado, here are the top company swag ideas in 2024.
1. Smart Water Bottles
Smart water bottles that track hydration and sync with a smartphone app are perfect for the health-conscious and tech-savvy. They're a daily reminder to stay hydrated and a subtle nod to your company's commitment to wellness and innovation.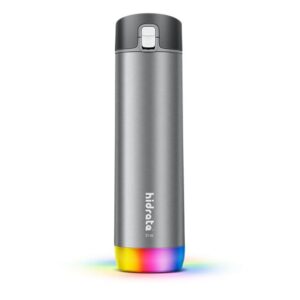 2. Wireless Charging Notebooks
Combine tradition with tech by offering notebooks that double as wireless chargers. They're ideal for multitasking professionals who appreciate practicality and style in their daily routines.
3. Eco-Friendly Tote Bags
Durable, reusable tote bags from sustainable materials signal your company's environmental responsibility. Plus, they offer a large canvas for your branding.
4. Personalized Fitness Bands
Encourage a culture of health and movement with fitness bands that can be personalized with the employee's name or a motivational message. They're a hit for team-building challenges, too.
5. Customized Moleskine Notebooks
A classic Moleskine notebook customized with your company's logo and colors is a sophisticated and professional company swag idea that employees and clients will love to carry for meetings and note-taking.
6. Branded Bobbleheads
For a touch of humor and personality, custom bobbleheads modeled after team members can be a quirky, memorable piece of swag that will spark conversations.
7. Portable Solar Chargers
Show your brand's innovative edge with portable solar chargers that allow recipients to charge their devices on the go while also being eco-friendly.
8. Insulated Stainless Steel Mugs
High-quality insulated coffee mugs that keep drinks at the perfect temperature for hours are a daily-use item that will endear your brand to anyone's morning routine.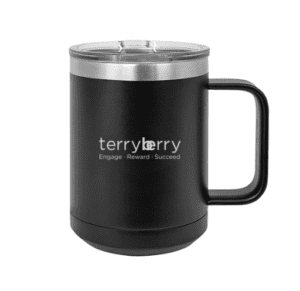 9. Tech Organizer Bags
Tech organizer bags are perfect for the gadget lover, providing a sleek way to carry and organize all their cables, chargers, and tech accessories.
10. Customized Socks
Socks with unique designs or company branding can be a fun and fashionable way to wear company pride literally on your sleeves—or, in this case, your feet.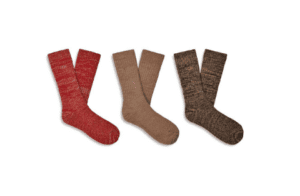 11. Plantable Seed Paper Calendars
Calendars made from seed paper provide a reminder of the date and also turn into a green project, reinforcing a message of growth and sustainability.
12. Branded Yoga Mats
Yoga mats with your logo support wellness and provide a great companion for yoga or fitness classes (at home, work, or the studio).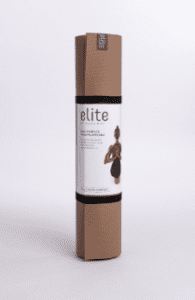 13. Leather Cord Wraps
Leather cord wraps etched with your company's logo are a classy and practical way to manage cords and cables, perfect for the traveling professional.
14. Virtual Reality Headsets
Offer a glimpse into the future with branded virtual reality headsets, perfect for tech events or as a standout gift for top clients or employees. They'll be a bit pricey, so save this for special rewards and occasions.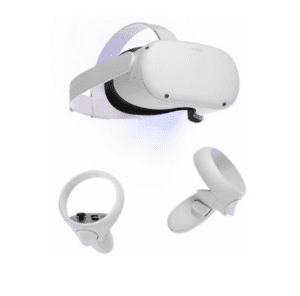 15. Custom Artisanal Chocolates
Delight the senses with gourmet chocolates featuring your branding. It's a sweet treat that adds a personal touch, and it's a great company swag idea for those those minimalist.
16. Branded Air Plant Holders
Air plants are a low-maintenance way to add a bit of green to any space, and with a branded holder, it's a constant, subtle reminder of your company.
17. Quality Earbuds with Custom Cases
Everyone appreciates a good pair of earbuds, and with a custom case featuring your brand, they'll think of your brand every time they listen to their favorite tunes or podcasts.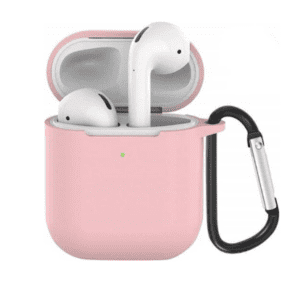 18. Reusable Straw Sets
Eco-friendly and practical, reusable straw sets with a cleaning brush and carrying case, branded with your logo, show your commitment to sustainability.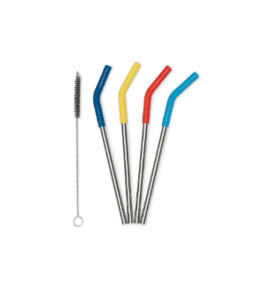 19. Personal Safety Alarms
Show your commitment to employee safety with personal safety alarms that can be attached to a keychain, providing peace of mind with a personal touch.
20. Customized Puzzle Sets
A custom puzzle featuring a company landmark or message is a unique gift that can give recipients a relaxing break from their screens.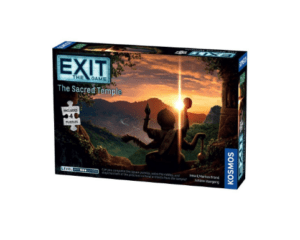 21. Bean Bag Chairs
Create a relaxed and fun atmosphere in the office or at home with comfortable bean bag chairs featuring your company's colors and logo.
22. Embroidered Baseball Caps
A classic swag item, baseball caps can be stylishly embroidered with your logo, perfect for team events or as a casual wear item.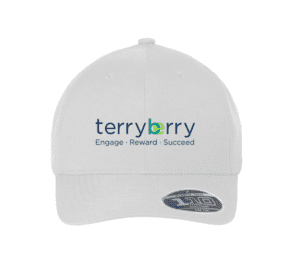 23. Gourmet Coffee Kits
For coffee lovers, a gourmet high-quality coffee kit with a selection of fine beans and a branded mug can make for a highly appreciated gift.
24. Custom Comic Books
Commission a custom comic book that tells your company's story or features your team as superheroes for a creative and engaging piece of swag.
25. High-Quality Umbrellas
A sturdy, high-quality umbrella with your company branding is practical and a much-appreciated item during inclement weather.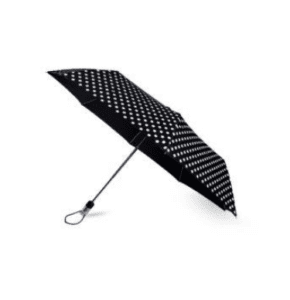 26. Branded Board Games
Custom board games or classic games with a company twist can be a hit for team-building and family fun nights.
27. Leather Passport Holders
A leather passport holder with your company's logo is a classy and useful travel accessory for your globetrotting employees or clients. It can also be a great company swag idea for remote employees who have to travel often.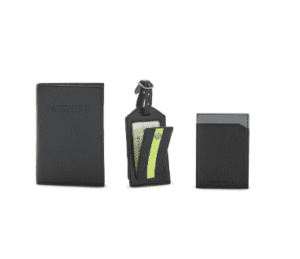 28. Customizable LED Lamps
LED lamps with customizable colors and settings can brighten up any workspace, and with your logo, it's a modern and functional piece of swag.
29. Handcrafted Pottery
Partner with local artisans to create handcrafted pottery swag items, like mugs or planters, that can be stamped or engraved with your branding.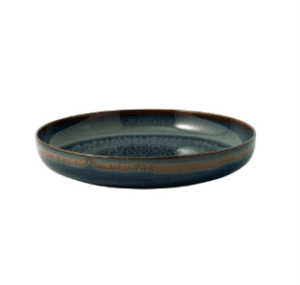 30. Hammocks
For outdoor enthusiasts or anyone who likes to relax, a branded hammock is a unique swag item that encourages leisure and enjoyment.
31. Personalized Leather Journals
A high-quality leather journal embossed with the recipient's name and your logo makes for a sophisticated and personal gift.
32. Smart Jump Ropes
Jump ropes that count jumps and calories burned, paired with an app, can be a fun and techy way to promote fitness and health.
33. Company Recipe Book
Compile favorite recipes from team members into a branded company recipe book, celebrating your company's culture and diversity.
34. Slipper Socks
Slipper socks with grippy soles and your logo can be a cozy and comforting piece of swag, perfect for working from home.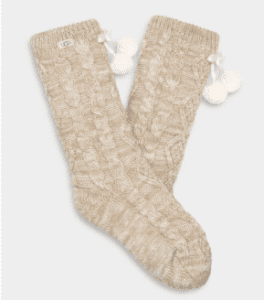 35. Customized Lapel Pins
Lapel pins can be a subtle yet stylish way to show off company pride on any occasion, from daily wear to special events.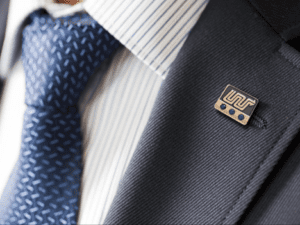 36. Aromatic Candle Sets
Custom-scented candles create a soothing atmosphere, and with your branding, they serve as a reminder of your company during moments of relaxation.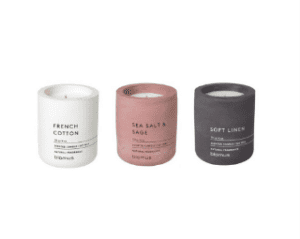 37. Branded Fitness Apparel
High-quality fitness branded apparel with your company's logo can motivate employees and clients to stay active, all while promoting your brand.
38. Bookmarks
For avid readers, elegant metal or leather bookmarks personalized with their name and your logo can make every reading session special.
39. Desk Organizer Sets
A sleek desk organizer set branded with your company logo can help keep workspaces tidy and stress-free.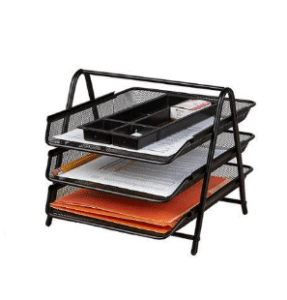 40. Custom Spice Kits
Spice up your swag with a custom swag kit featuring a selection of gourmet spices, perfect for the home chefs in your company.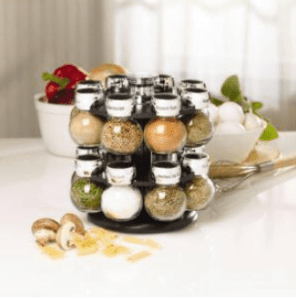 41. Branded Puffer Jackets
Custom jackets with your company logo are trendy and practical for those in colder climates, offering visibility for your brand every season.
42. Tech Touch Gloves
Branded swag gloves that work with touchscreens are a thoughtful gift, allowing recipients to use their devices while keeping warm.
43. Company History Books
A beautifully bound book detailing your company's history and milestones can be a source of pride and a collector's item for employees.
44. Picnic Blankets
Picnic blankets with your company's branding are perfect for outdoor events, concerts, or just a day in the park.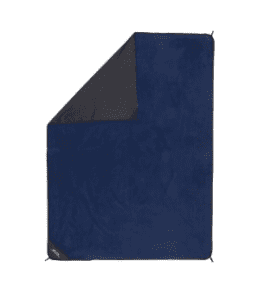 45. Customized Action Figures
Create action figures based on your company's mascots or as caricatures of the team for a fun and personalized desk accessory.
46. High-End Wine Openers
A quality wine opener with your company's logo is a classy addition to any kitchen and a great conversation starter.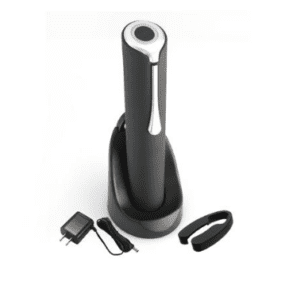 47. Smart Home Devices
Branded smart home devices, like plugs or lights, show that your company is tech-forward and adds convenience to the recipient's home.
48. Company Culture Playing Cards
Playing cards featuring company values, trivia, or employee photos can be an entertaining way to reinforce company culture.
49. Snorkel Sets
For a company with a love for the ocean or travel, snorkel sets with your logo can be a unique gift that encourages adventure.
50. Stationery Sets
High-quality stationery sets with personalized letterheads and envelopes show attention to detail and sophistication.
51. Bike Accessories
Cycling enthusiasts will appreciate bike accessories like bells, lights, or seat covers featuring your company's branding.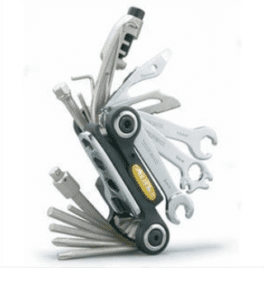 52. Custom Art Prints
Commission local artists to create art prints that reflect your company's spirit, making for a meaningful and visually appealing gift.
53. Branded Backgammon Sets
A classic backgammon set with your company's colors and logo can be a hit for game nights and team-building events.
54. Personalized Cutting Boards
Cutting boards made from high-quality materials and personalized with a name or message are both practical and thoughtful.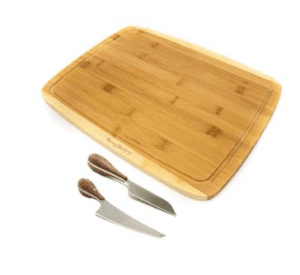 55. Company Custom Swag Boxes
Surprise employees or clients with a swag box filled with various branded swag items, delivering delight to their doorstep throughout the year.
56. Gardening Kits
Encourage a bit of green thumb activity with gardening kits that include seeds, tools, and gloves.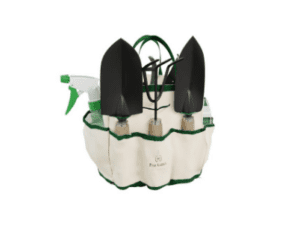 57. Customized Pet Accessories
Don't forget the furry friends at home. Custom pet accessories like bowls, leashes, or toys can show that your company cares about all family members.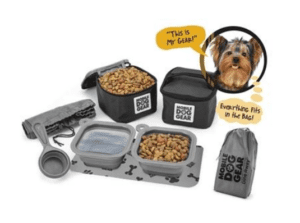 58. Wall Clocks
Wall clocks with a company logo can be both functional décor and a constant reminder of your brand's presence.
59. Luggage Tags
Luggage tags with a unique design and your company's logo can make any travel experience feel a bit more like a team journey.
60. Branded Reusable Lunch Containers
Encourage sustainable living with reusable lunch containers featuring clever designs or messages aligned with your brand.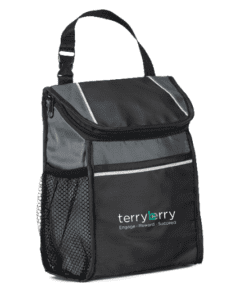 61. Tailored T-Shirts
Who doesn't like high-end t-shirts? Soft, high-quality t-shirts with a subtle logo placement can become a wardrobe staple, ensuring your brand is seen in various settings.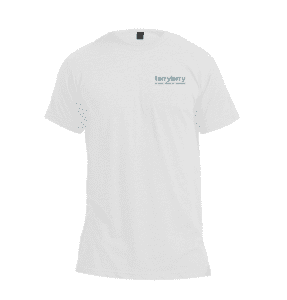 62. Pet Comfort Blankets
Show you care for the whole family with cozy pet blankets featuring your company's logo, perfect for employees' four-legged companions.
63. Team Building Event Gear
Custom gear for team-building events (like matching bandanas or water bottles) can enhance the sense of unity and company spirit.
64. Custom Bluetooth Speakers
Portable Bluetooth speakers with your company branding combine practicality with enjoyment, resonating with music lovers everywhere.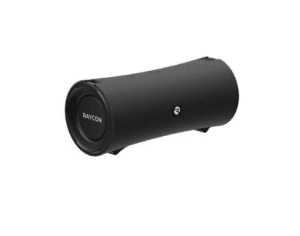 65. Branded Power Banks
Power banks are a lifesaver for the always-connected employee or client, and with your logo, they'll be reminded of your brand every time they charge up.
66. 'Dad' Caps
A trendy dad hat is a hit for its vintage look and comfort, and with your branding, it can become a subtle fashion statement.
67. Phone Wallet Attachments
Convenient phone wallet attachments that stick to the back of a smartphone are perfect for holding cards or cash, and they offer high visibility for your logo.
68. Wireless Charging Pads
Wireless charging pads provide a clutter-free charging experience. They're a modern desk accessory that keeps your company in the user's daily view.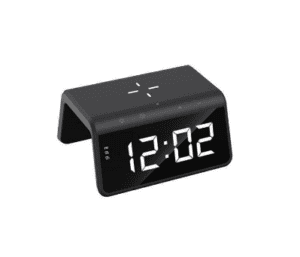 69. Personalized Golf Accessories
For golf enthusiasts, personalized golf balls, tees, or towels with your company logo can make a day on the course even more special.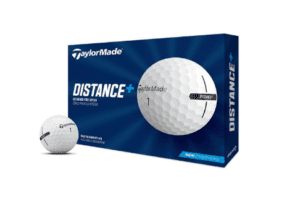 70. Company Color Lip Balms
Lip balms in company colors with a subtle logo are practical swag items that can be easily distributed and appreciated by all.
71. Stress Balls
Stress balls in fun shapes or with motivational messages can provide quick stress relief and a bit of whimsy to the workday.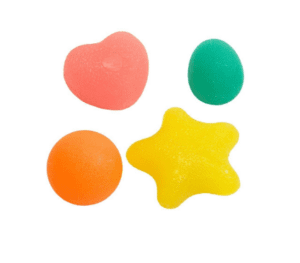 72. Mouse Pads
Mouse pads with a standout design or company motto can brighten up a workspace and serve as a daily reminder of your brand.
73. Jigsaw Puzzles
Create a jigsaw puzzle from a company photo or logo, offering a fun and engaging way to reflect on the company's community.
74. Rain Ponchos
For those unexpected downpours, a branded rain poncho can be a lifesaver.
75. Watering Cans
A personalized watering can can be a delightful gift for office plant enthusiasts or home gardeners.
76. Customized Beach Towels
Beach towels with vibrant designs and your company's logo are perfect for summer outings or as a quirky office decoration.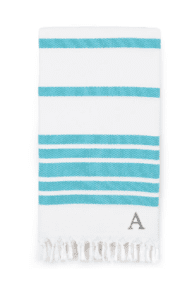 77. Engraved Wine Glasses
Elegant wine glasses engraved with your company's logo can celebrate the finer moments, making them ideal for corporate anniversaries or milestones
.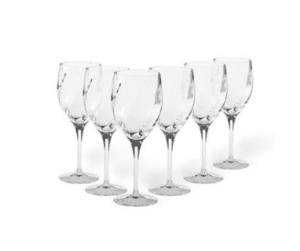 78. Hand Sanitizer Bottles
In a health-conscious world, hand sanitizer bottles with your logo are practical and show care for the recipient's well-being.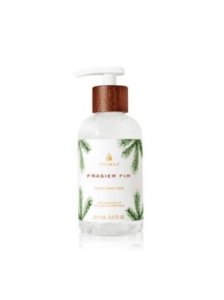 79. Company-Inspired Coloring Books
Coloring books with illustrations related to your company or industry can provide a creative outlet and stress relief.
80. Aprons
For the company that loves a good cookout or baking challenge, personalized aprons can make every culinary adventure feel like a team effort.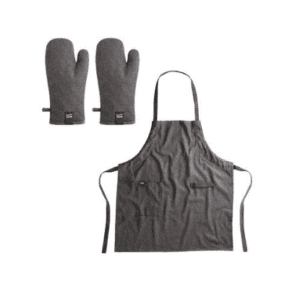 81. Skateboards
Skateboards with your unique branding can appeal to the youthful and active demographic, making for a standout piece of swag.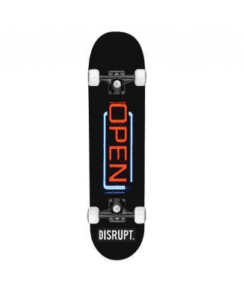 82. Laptop Sleeves
Laptop sleeves that protect and carry a subtle branding message can be a stylish and practical gift for any professional.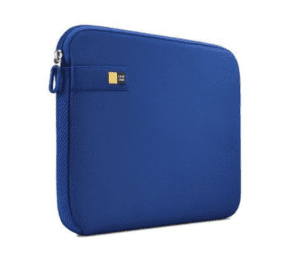 83. Company-Themed Monopoly
Create a custom Monopoly game with properties named after your company's products, services, or office locations for a personalized gaming experience.
84. Sleep Masks
Sleep masks with a comforting message or company logo can show your brand cares about the recipient's rest and relaxation.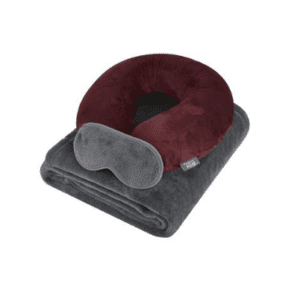 85. Plant Pots
Plant pots with your company's brand can brighten up any space and grow alongside the company.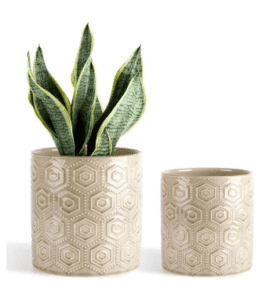 86. Custom Jewelry Pieces
Elegant custom jewelry, such as necklaces or cufflinks with subtle branding, can be a sophisticated gift that employees will cherish and wear with pride.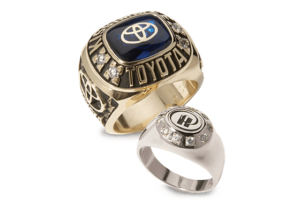 87. Engraved Trophies and Plaques
Celebrate achievements and milestones with engraved trophies or plaques that recipients can display in their offices or homes.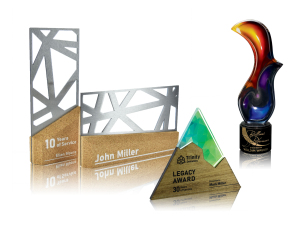 88. Baby Apparel
For employees welcoming a new family member, branded baby apparel like onesies or bibs adds a personal touch and shows company support for their growing family.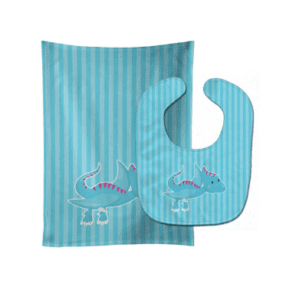 89. High-End Branded Pens
A high-end pen, perhaps in a presentation box with your company's logo, can be a classic and esteemed gift for signing those big deals or taking important notes.
90. Duffle Bags
Durable and stylish duffle bags make for a practical item for gym-goers or travelers, keeping your brand on the move.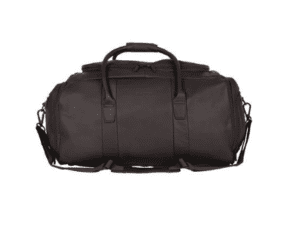 91. Charcuterie Boards
For the foodies, a personalized charcuterie board can be a delightful addition to their hosting arsenal, etched with your company's logo.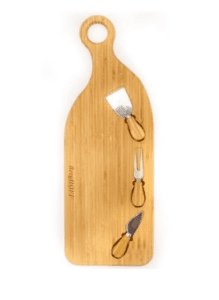 92. Watches
Watches with custom faces or straps can be a timeless gift that exudes class and keeps your brand in mind every second.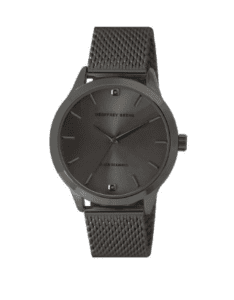 93. Neckties and Scarves
Neckties and scarves with your company's colors or logo can be a stylish way to dress up a uniform or work attire.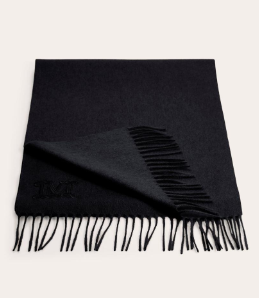 94. Tie Clips and Cufflinks
Tie clips and cufflinks with your company's brand can add a touch of elegance to business attire and special events.
95. Swag Bags for New Hires
Welcome new hires with a swag bag filled with branded essentials to make them feel part of the team from day one.
96. Coasters
Coasters with a custom design or message can protect surfaces while keeping your brand in plain sight.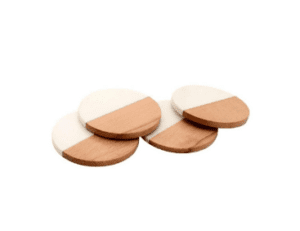 97. Miniature Tool Sets
Miniature tool sets with your company's logo can be a handy and appreciated gift for quick fixes around the house or office.
98. Kitchen Utensils
Kitchen utensils with your company's logo can be a practical gift that gets used in daily life, keeping your brand top of mind.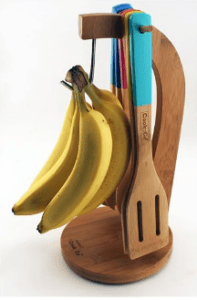 99. Pet Collars
Include the pets of your employees or clients by offering personalized pet collars with your company's logo.
100. Protective Phone Cases
Durable phone cases with a company logo protect employees' devices and keep your brand in their hands throughout the day.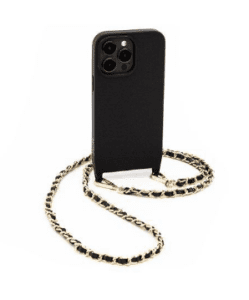 101. Custom PopSockets
PopSockets are a trendy way to secure phones, and with custom designs, they can effectively spread your brand's reach.
102. Insulated Coffee Koozies
Everyone loves coffee swag. Keep morning beverages warm with insulated coffee koozies that sport your company's colors and logo.
103. Therapeutic Massage Tools
Show you care for your team's well-being with massage tools to help relieve stress and tension.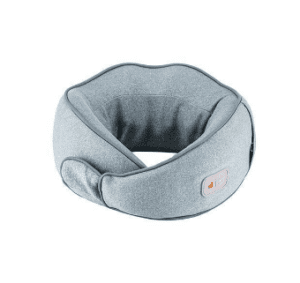 104. Beanies
Warm, stylish beanies with your company's emblem can be a hit, especially in colder climates, keeping your brand on people's minds—literally.
105. Custom-Designed Shoes
Step up your swag game with custom-designed shoes that showcase your company's flair uniquely.
106. Premium Sunglasses
High-quality sunglasses with subtle branding protect eyes from the sun and keep your company in the wearer's field of vision.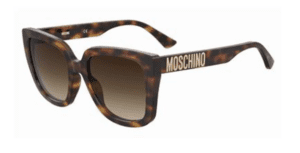 107. Durable Ice Chests
Branded ice chests are perfect for company picnics or personal weekend getaways, keeping refreshments cold and your brand hot.
110. Compact First Aid Kits
First aid kits are a thoughtful way to show you care about safety and preparedness.
111. Heavy-Duty Flashlights
Robust flashlights can be a beacon of your brand's reliability in times of need.
112. Chic Succulent Planters
Succulent planters with a custom design add a touch of green to the office or home, making your brand part of the décor.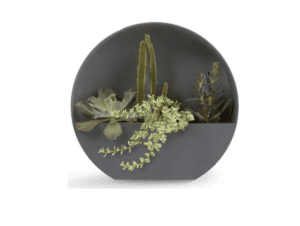 113. Aromatic Diffusers
Aromatic diffusers with a relaxing scent can carry your company's logo and provide a sense of tranquility in the workspace.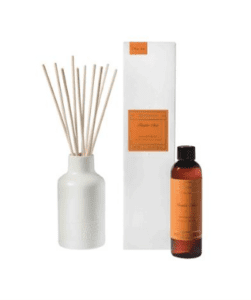 114. Organizational Packing Cubes
Packing cubes with your company's brand can help travelers stay organized on the go, taking your brand global.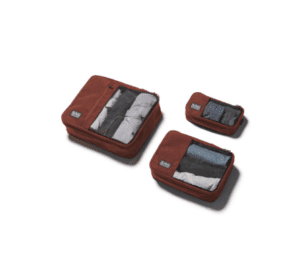 115. Innovative Woodless Pencils
Woodless pencils are an eco-friendly writing instrument that can feature your company's commitment to sustainability.
116. Professional Microphones
For podcasters and video conferencers, a professional microphone can enhance their audio experience.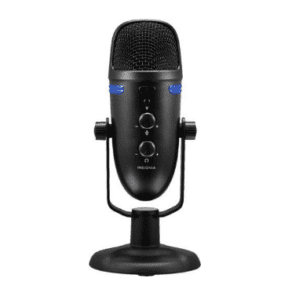 117. Ergonomic Seat Cushions
Seat cushions for office chairs can offer comfort and support throughout the workday.
118. Commemorative Stanley Cups
Custom Stanley cups can be a unique gift for sports enthusiasts to celebrate teamwork and achievement.
119. Artistic Stickers
Custom stickers with artistic designs or motivational quotes can personalize laptops and notebooks while showcasing your brand.
120. Icebreaker Card Games
Facilitate team bonding with fun icebreaker card games that feature company trivia or industry-related challenges.
121. Magnetic Memo Boards
Magnetic memo boards for the office or home fridge can help keep track of important tasks.
122. Creative Magnets
Offer a set of creative magnets that employees can use to decorate their workspace or hold up notes, adding a bit of brand personality to their day.
123. Scented Candles
Custom-scented candles can provide a relaxing ambiance in the home or office, with labels that subtly highlight your brand.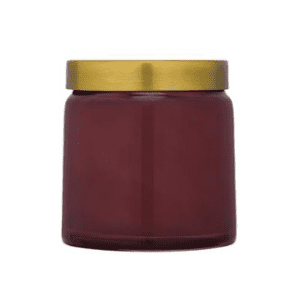 124. Foldable Travel Keyboards
For those who work on the go, a foldable travel keyboard can be a highly appreciated tech accessory.
125. Portable Monitors
Portable monitors can extend the digital workspace, offering convenience and productivity wherever your employees go.
126. Bluetooth Mice
Sleek Bluetooth mice combine functionality with brand visibility on every desk.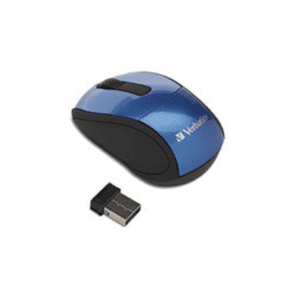 127. Festive Christmas Sweaters
Get into the holiday spirit with festive Christmas sweaters featuring your company's colors or a witty industry-related slogan.
128. Retro Fanny Packs
Make a comeback with retro fanny packs with a modern twist, sporting your company's logo for outings and events.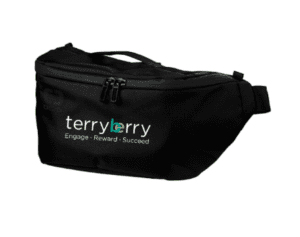 129. Binoculars
For nature lovers and sports fans, branded binoculars can bring them closer to the action.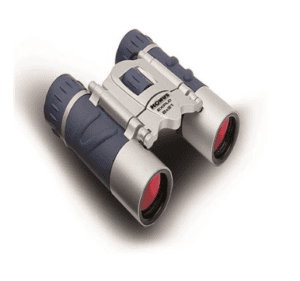 130. Star Maps
Offer customized star maps that mark significant company dates or personal milestones for employees, connecting them to the cosmos.
131. Reusable Beeswax Food Wraps
Beeswax food wraps are an innovative and sustainable alternative to cling film.
132. Upcycled Goods
Collaborate with artists who can transform waste materials into unique swag items, from desk organizers to art pieces.
133. Solar Lanterns
Solar lanterns can symbolize your company's innovative and eco-friendly approach, practical for camping trips or emergency kits.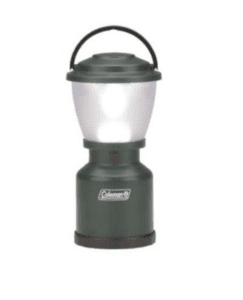 Elevate Your Company Swag with Terryberry
The best company swag ideas are the ones that fit your business's brand and employees. From eco-friendly options that showcase your commitment to sustainability to innovative tech gadgets that resonate with the modern workforce, each piece of swag can be a powerful touchpoint between your company and its people.
The right swag does more than just promote—it inspires, connects, and expresses gratitude. It's an investment in the people who make your business thrive: your employees, clients, and community.
By choosing items that align with your company's values and your audience's needs, you create meaningful experiences that reinforce your brand's message and culture.
Ready to elevate your company's swag game? Terryberry is your one-stop solution for employee rewards and recognition.
With over 100 years of expertise in employee engagement and a global reach that delivers over a million recognition moments annually, Terryberry is your trusted partner in the industry.
Here's how we can help:
Reward Platform:

Streamline your recognition efforts with a comprehensive platform that facilitates peer-to-peer, social, and manager-led recognition.

Reward Points:

Encourage and track employee achievements with a robust rewards system that offers a wide selection of merchandise from top brands.

Custom Awards and Jewelry:

Celebrate every milestone with a diverse range of custom awards, from elegant jewelry to personalized presentation kits.

Custom SWAG:

Reinforce your company culture with curated swag that motivates and delights, featuring your unique branding and messaging.

Be Celebrated:

Ensure every service anniversary and workplace milestone is acknowledged with a program that's as personal as it is professional.
When you partner with Terryberry, you're not just ordering swag—you're creating an ecosystem of recognition and appreciation. Take the first step towards transforming your company's recognition culture by bringing your company swag ideas to life with Terryberry.