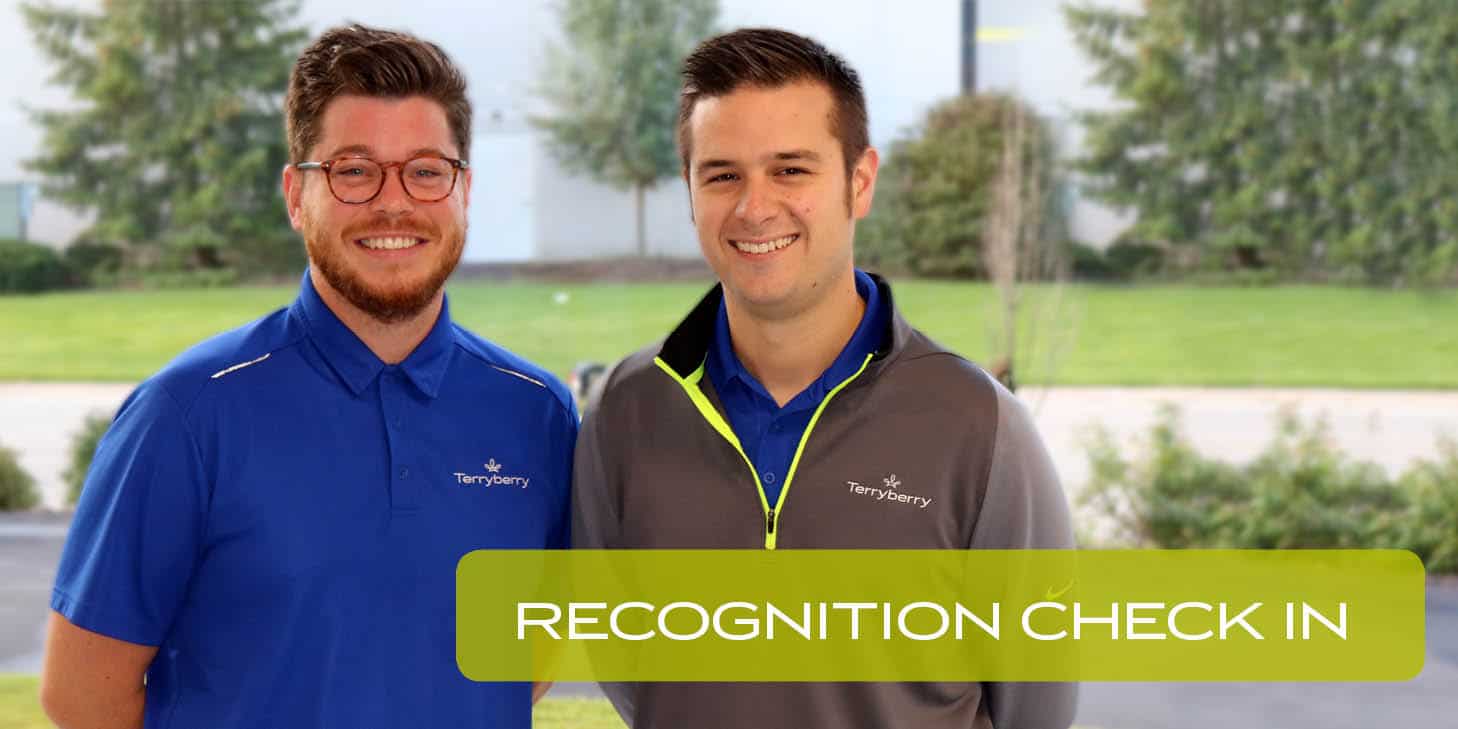 2020 Vision: How to Review your Employee Rewards and Recognition Strategy
We're in the final stretch of the calendar year.  This time of year, many of us contemplate how well things are going.  It's the season of performance assessments, program reviews and personal inventories.  What was successful? What changes could be made in order to achieve our best potential?  For some, this is a formal review process; for others it's a casual "gut-check".  However you approach your process, it is healthy to take an inventory and see if you're headed in the right direction.  In this article we'll focus on how to perform a year-end review for employee rewards and recognition programs.
For Terryberry's Alex Bisel and Jared Evans, evaluating the success of employee recognition programs is, quite literally, a full time job. Alex and Jared are members of Terryberry's newly formalized Customer Success team.  Their  day-to-day routine involves analyzing data from clients' recognition programs, comparing to benchmarks, asking questions about what worked and what didn't, and ultimately providing recommendations about how organizations can increase the positive impact of their employee recognition programs.
If your organization has an employee recognition program, we know that this time of year you may be asking yourself, "how is it going?"  We asked Alex and Jared for their advice on how to conduct a review for rewards and recognition programs.  Check out their top 5 "Recognition Program Review" questions.   Find out what areas to focus on for improvement in 2020.
Bonus:  Check out Terryberry's Recognition Check-up for a self-evaluation questionnaire.
1. How do staff members perceive recognition experiences?
"Our goal is to maximize the positive impact the recognition program has on all employees in the organization," says Jared.  To be effective, recognition moments must be positive and memorable.
Create recognition moments to remember with a tangible reminder after the moment has passed.  This could be a physical recognition award to enjoy, a photo of the event, or a written record of the recognition.
Another practical tip: Make sure to create a comfortable environment for the individual recipient.  "Do you know how employees like to be recognized, whether more privately or publicly?" asks Jared.  It's ok to ask!
2. Do employees know the organization's core values?
How are your organization's values communicated?  Is recognition connected to behaviors that reinforce the core values of your organization?  Is the connection clearly communicated to employees? It's important to be sure staff members get the message about how their specific contributions support the big picture goals.
"Awareness of the mission, vision, and values creates a clear focus and goal for employees to achieve," says Alex.  "Without recognition of these core values, the impact of the recognition and rewards program won't be as great as it could be."
3. How involved are managers in recognizing their teams?
We've all heard that employees don't leave companies. They leave managers.  The reverse is also true.  Companies don't encourage people to be their best… people encourage people to be their best.   How effectively does your recognition program create opportunities for managers to recognize their teams?
"Time and time again, statistics prove that the more engaged managers are in the recognition program, the more willing employees are to engage as well," says Alex. "This includes leadership buy-in at the very top. Those in management roles love receiving recognition just as much as employees do."
4. How can staff give feedback on the employee experience, including recognition?
"Consider creating a survey to measure how employees want to be recognized, awareness of the recognition program, and perception of the awards they receive," says Jared.  Regular employee feedback can provide insights to "determine what leads to changes in the retention and morale, for better or worse."
5. In what ways does your organization communicate recognition to employees?
Count the touchpoints your recognition program has with your staff.  Think about all the ways you communicate with employees: newsletters, meetings, posters, etc.  In what ways can these communication tools be infused with recognition?
"It's a great idea to lead off regular standup meetings between managers and direct reports with recognition, especially if there is a certificate or tangible item involved," says Alex. "This provides employees with visibility around the employee recognition program and provides managers the opportunity to lean into the core values we mentioned earlier."
Request a Professional Assessment of your Rewards and Recognition Program
If you are interested in a professional assessment of your organization's employee recognition and rewards program, contact Terryberry, or complete an online recognition program assessment.