Employee Recognition Program Launch
The way an employee recognition program is promoted and launched is one of the most critical aspects of a recognition initiative.  With over 44,000 clients across the world, Terryberry has provided tips and resources for launching their programs successfully.
Recognition Program Promotion & Launch
Terryberry has helped thousands of organizations successfully launch and promote employee recognition programs and maintain participation over time.
We can help you design a communication plan to engage your employees with your new recognition program.
1. Announce Your Employee Recognition Program
Launch your new recognition program using our free template pack.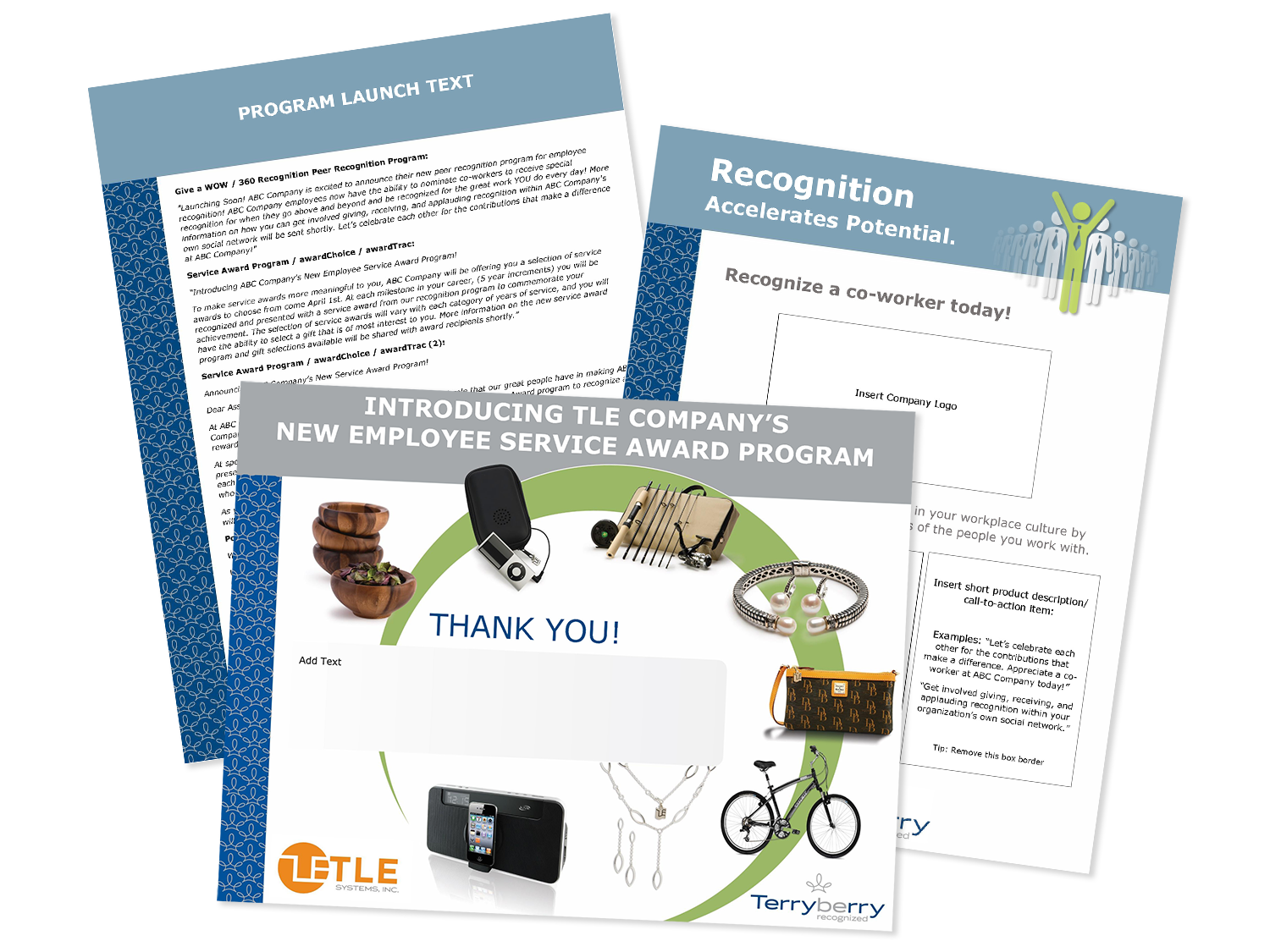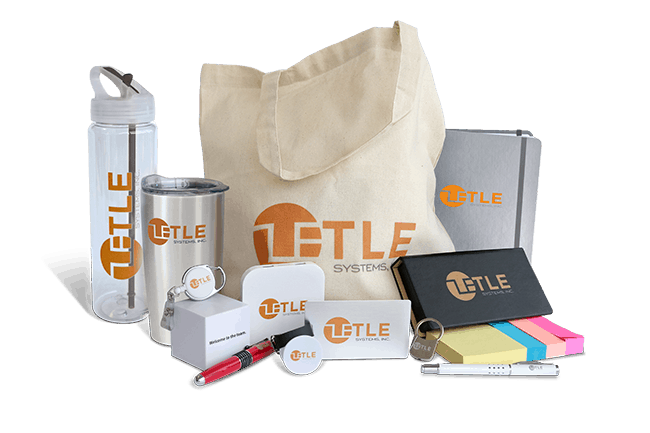 Promotional gifts can be a great way to announce or remind employees about your recognition program. These items can be branded for your organization or customized with your recognition program's messaging. Browse our selection of promotional products or contact us for ideas.
3. Download the Free 360 Recognition App!
Give recognition on the go with Terryberry's free 360 Recognition App.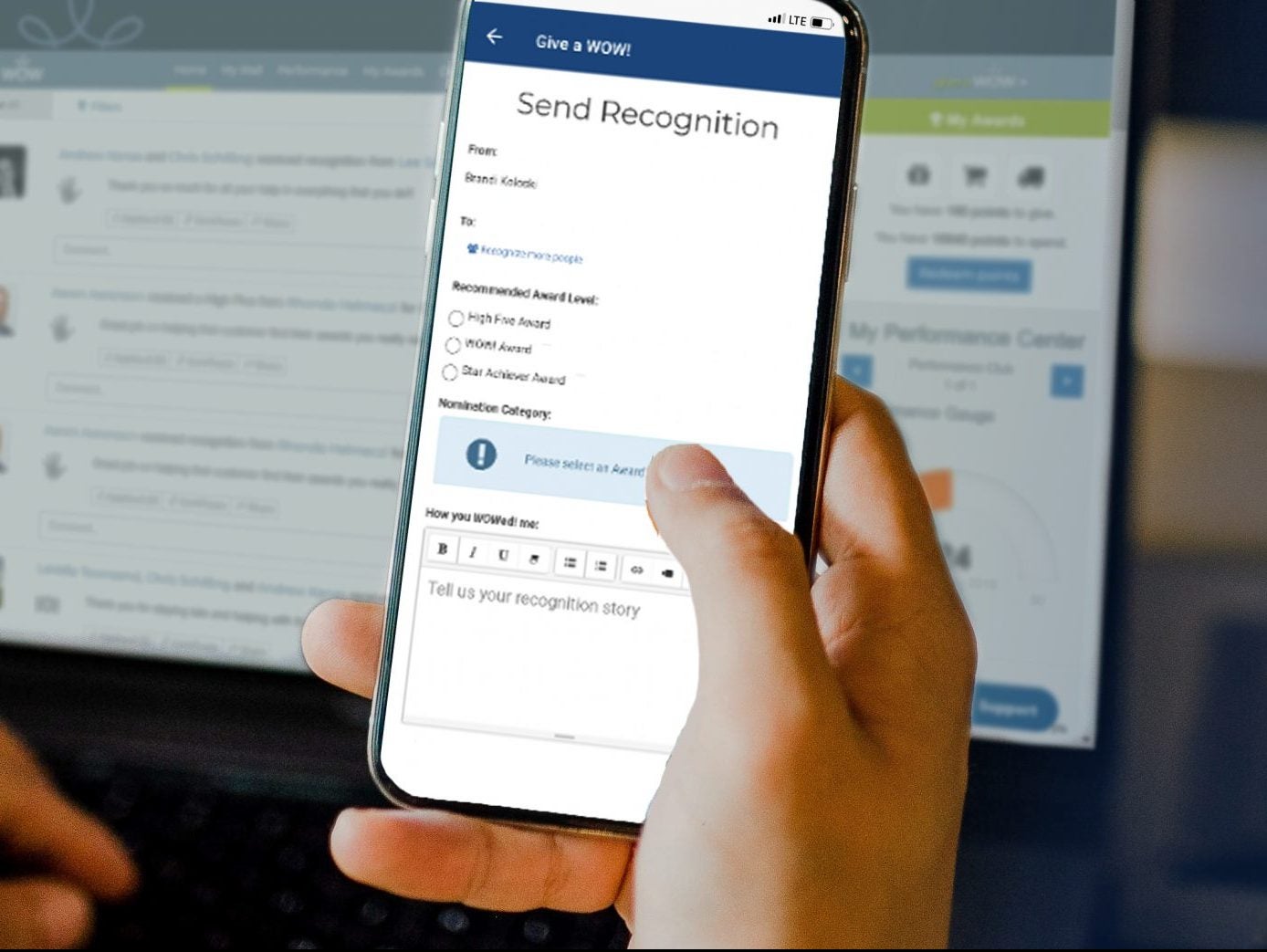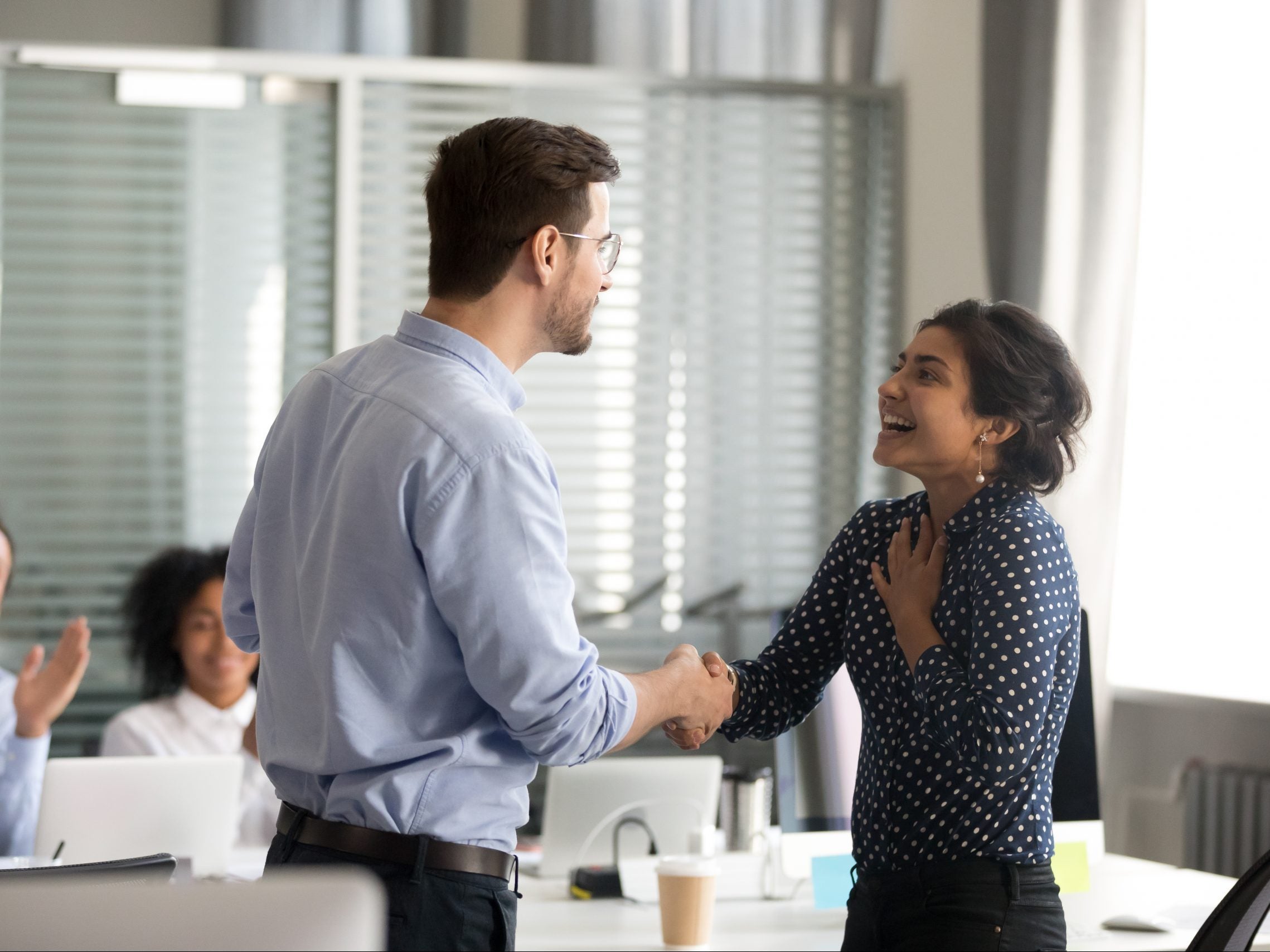 4. What to say and how to say it
Encourage and motivate employees by learning the language of recognition. These employee recognition words will help you get started!
Roll out the resources within two months to ensure optimal employee population reach.
Digital communications and posters can highlight your organization's core values and remind employees to give recognition when they see values in action.
It takes +10 impressions for a message to stick. You can't over communicate!