Terryberry offers customized, scalable employee recognition solutions for organizations of all sizes.  Whether you're just getting started with recognition and rewards for your team or expanding your global enterprise recognition solution, we support you at any and all points.
General pricing guidelines for rewards and recognition programs
According to SHRM, organizations that spend at least 1% of payroll on employee recognition programs are more likely to rate their programs as excellent.  Terryberry can customize an employee recognition program to fit any budget.  Contact us to receive a free proposal.
Starting under $360 per month
Organize all of your recognition programs in one easy-to-use platform. The one-time initial program setup charge is based on features, options, and level of customization.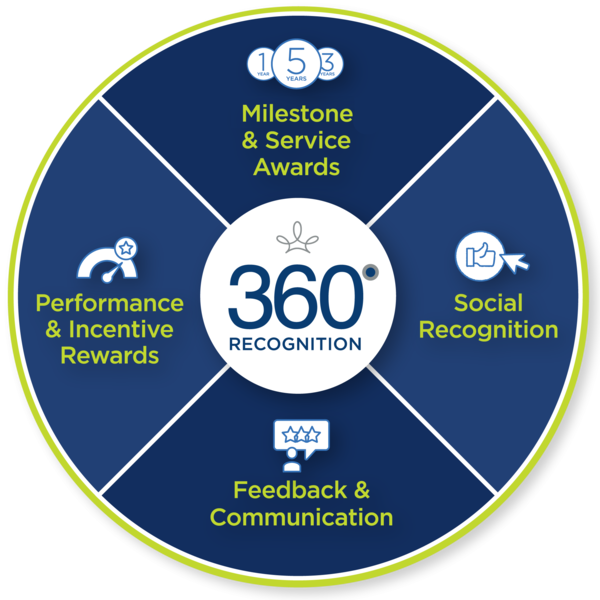 What are you recognizing?
Onboarding
Service Anniversaries
Retirement Awards
Significant Corporate Achievements
Employee Birthdays
Each program equipped with: