Let's Get to What Matters by Addressing the Heart & Soul of Employee Wellbeing
Webinar
11/17 | 2:00 PM - 3:00 PM ET
Employee wellbeing has been deeply challenged, highlighting the opportunity for employers to embrace a holistic approach to workplace wellbeing.
As employers step up their efforts to address workplace culture and create a more engaging employee experience in a competitive market for talent, the time is right to revisit wellbeing strategies and programs with an eye to future workforce needs and desires.
This interactive conversation will share a new framework for employee well-being that integrates workplace spirituality research into a best practice approach to workplace wellbeing.
Join the discussion to learn why it's time to embrace a more holistic approach and address the heart of what matters for employee thriving and engagement.
Presenters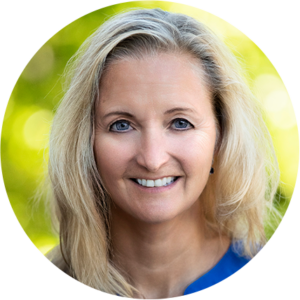 Jessica Grossmeier, PhD, MPH is the author of Reimagining Workplace Well-being: Fostering a Culture of Purpose, Connection, and Transcendence and is a leading voice in workplace wellbeing, having dedicated her career to identifying evidence-based strategies that promote a thriving workforce. This includes conducting collaborative research, advising, writing, and speaking on topics related to workplace wellbeing best practices, measurement and evaluation, strategic planning, and value demonstration. She is a frequent speaker at national conferences and serves on several advisory boards devoted to helping employers create a workplace culture that fosters employee well-being.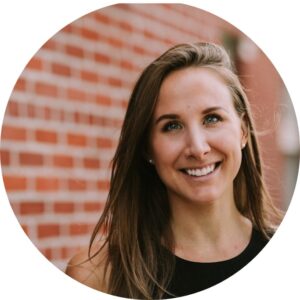 Taylor Welsh is the VP of Wellness at Terryberry. Prior to her role at Terryberry, Taylor was the CEO of Walker Tracker, a technology platform that drives employee wellbeing through activity and wellness challenges, social connection, and data insights.  Terryberry acquired Walker Tracker in 2022. With over 13 years of experience in corporate and community wellness, Taylor has worked with Fortune 500 Companies, non-profits, community organizations, and Health Plans across the globe to design successful wellness initiatives. She believes that employee wellbeing is mission-critical for any organization and is passionate about healthcare equity. Taylor serves on the board of the Wellbeing Think Tank, an organization that provides educational and networking events, and Portland Community College's Exercise Science advisory board.
Qualifies for HRCI and SHRM recertification credits.

The use of this official seal confirms that this Activity has met HR Certification Institute's® (HRCI®)  criteria for recertification credit pre-approval.
This event has passed.
View Webinar
View Slides