5-Year Employee Anniversary Gifts
Employee Anniversary Recognition
We live in a world where changing jobs and careers has become the norm. In fact, the average job tenure in the United States is 4.4 years. Keeping someone after their five-year work anniversary is a cause for celebration.
Let Terryberry help you celebrate with 5-year employee anniversary gifts. With our AwardChoice program, you set the budget and we do the rest by creating a collection of items from top brands. Your recipient will then choose the one they will enjoy most. Our gifts start under $50.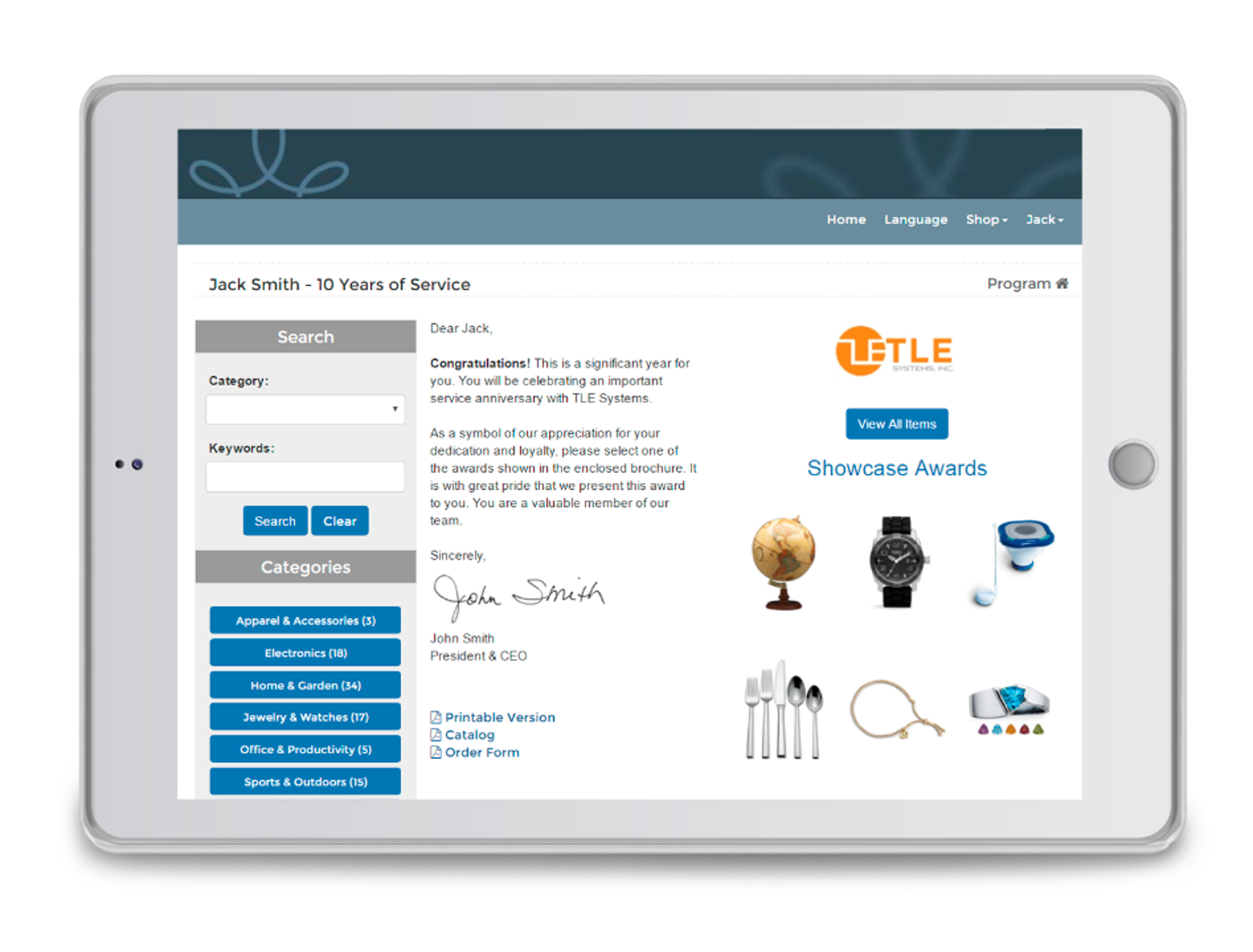 Other Services to Make Work Anniversaries Special
Branded gift selection website
Printed gift selection catalogs
Congratulatory materials and reminders
Personalized work anniversary videos
Expanded rewards and recognition tools
40,000+ clients trust Terryberry for employee rewards and recognition. Here are just a few.