Show You Care with Eco Friendly Awards
Today's socially-conscious employees value working for an employer that makes a positive impact on their community, the world, and the environment. Attract and retain the best employees by implementing employee rewards and recognition programs that reflect your organization's commitment to the environment.
Show how much you care about the environment by incorporating Terryberry's eco-friendly employee ideas into your workplace culture.
Terryberry's Earth-Friendly Award Collection is ideal for environmentally conscious employees.
Download Brochure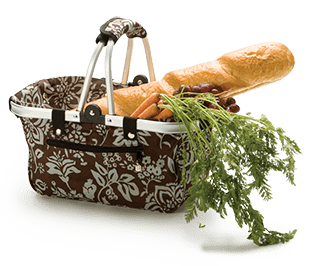 This Collection Allows Your Company to:
Set a positive example by choosing to go green and gain a competitive edge in the marketplace devoted to health and sustainability.
Support your organization's green initiative with earth-friendly award options for any budget, like reusable water bottles, bicycles, recycled Harmony gold jewelry, waterless cookware, and much more.
Eliminate paper waste with Terryberry's online award selection process.
Go Green with Give a WOW
Terryberry's innovative Give a WOW peer-to-peer employee recognition award program allows employees to instantly congratulate a colleague for a job well done. This program is live, interactive and helps to cut down on paper usage because it's totally online.
Terryberry's AwardChoice program is a complete online employee recognition award program that enables organizations to easily give out awards for various levels of achievement. This program makes it easy for employees to select their own award online from anywhere in the world. And because it's completely web-based, using it will help you trim down paper waste.
Be inspired to go green. Contact Terryberry today to view the complete earth-friendly collection.