Live Webinar
Remote Work, Rising Stress and the Critical Need for a Culture of Connection
November 5, 2020 | 11:00 AM – 12:00 PM EST
Register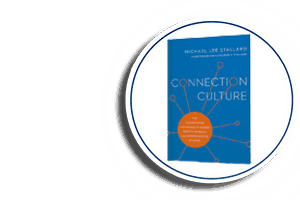 An increase in remote work and rising stress make the need for a culture of connection more urgent than ever. Connection protects the emotional and physical health of employees and boosts their productivity and creativity.
In this webinar, you will learn:
• Your current level of connection
• How connection affects your emotional and physical health
• A simple, memorable, and actionable model to create the best work culture
• Connection tips you can start putting into practice right away that will help you and your organization thrive
Join Terryberry as we host Michael and Katharine Stallard of Connection Culture Group.
Michael Stallard is an expert on how effective leaders boost team performance and employee engagement through increasing human connection in organizational culture. He gives keynote speeches, leads workshops, and consults for clients of Connection Culture Group (CCG). He is the primary author of the books Connection Culture, 2nd edition (2020) and Fired Up or Burned Out: Reignite Your Team's Passion, Creativity and Productivity.
Katharine Stallard is a gifted connector, speaker, and teacher. Audiences and seminar participants enjoy her sense of humor and practical advice. Comfortable in front of people, she's been singing in a cappella groups for more than 24 years and has even done a bit of TV and film work. She's the first to admit that she "loves a microphone." A surprising piece of her story is that she is a three-time cancer survivor. Katharine is a contributor to Connection Culture and has co-authored articles that appeared in Leader to Leader and HR Magazine
This webcast is free, but spaces are limited, so register today.