Join us as Terryberry's Mike Byam hosts New York Times Best-selling Author and Employee Engagement Expert Kevin Sheridan for an exclusive webcast.
In this webcast, Mike Byam, Managing Partner of Terryberry hosts Best-Selling Author and Employee Engagement Expert Kevin Sheridan in a candid discussion about how to create a positive workplace culture that engages employees to perform at their best potential.
As a special bonus, Modern Survey will be sponsoring a Free, autographed copy of Kevin's book "Building a Magnetic Culture" to the first 150 people to register!*
*Books will be delivered to the first 150 individuals to register. One book per recipient, and per organization, shipping to USA and Canada business addresses only, please.

In this 60-minute webcast Kevin Sheridan shares strategies from his book "Building a Magnetic Culture" to help leaders identify the factors that engage and motivate employees and guide employers on how to create an environment in which employees can thrive. Not only that, but Kevin and Mike will address your questions from the audience about engaging your employees in your organization's unique culture.
Don't miss this exciting webinar! You'll learn…
What are the common characteristics of a Magnetic Culture
What research says about the drivers have the biggest impact on employee engagement
Methods and practical examples of employee recognition have you seen to be successful in businesses
What are de-magnetizers and what leaders can do to overcome them.
What is the employee's role in a magnetic culture and what is management's role
About Kevin Sheridan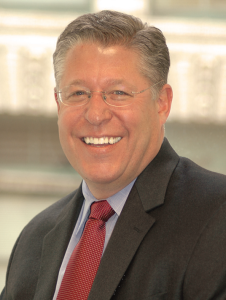 For nearly 30 years, Kevin Sheridan has been a high-level Human Capital Management consultant and is one of the most sought after voices in the world on the topic of Employee Engagement. Kevin is a best-selling author of Building a Magnetic Culture®, published by McGraw-Hill, which appeared on six Best Seller lists, including: the New York Times, Wall Street Journal, USA Today, Amazon.com, Barnes&Noble.com, and The Washington Post. He is also the author of The Virtual Manager, published by Career Press; a book which offers cutting-edge solutions to successfully managing remote workers and virtual work teams.
In addition, Kevin has been featured in several other books, including: The Great Employee Handbook, Business Lessons from the Edge, The Most Dangerous Business Book You'll Ever Read, Business Confidential: Lessons for Corporate Success from Inside the CIA, and Perspectives on Managing Employees.
Kevin is a regularly featured presenter for the Society for Human Resources Management (SHRM), Harvard Business School, Human Resources Management Association of Chicago (HRMAC), Society of Human Resources Professionals (SHRP), Monster.com, The Human Capital Institute, the American Hospital Association, and The British Museum.
CBS, Fox and WGN have broadcast Kevin's research. His work has also appeared in the following publications: The Wall Street Journal, USA TODAY, Los Angeles Times, Chicago Tribune, Yahoo! News, Crain's Chicago Business, Human Resource Executive, Hospitals & Health Networks, Talent Management, Training, Workforce Management, Modern Healthcare, Engagement Strategies Magazine, Chief Learning Officer, and Monster.com.
About Mike Byam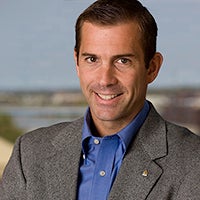 Mike Byam is the author of The WOW! Workplace, and Managing Partner of the Terryberry Company, an international firm that specializes in developing, implementing, and managing employee recognition programs for organizations worldwide. Mike has presented recognition seminars for groups around the globe. He has also consulted with hundreds of organizations – from family businesses to Fortune 500 companies – to develop recognition strategies for employee retention and performance improvement. When he is not busy championing the advancement of employee recognition awareness around the globe, Mike is an Ironman triathlete and multi-time marathoner. His experiences lend him a unique perspective on personal motivation and inspiration, and how they affect everyone in today's fast-changing workplace.
About Terryberry
Terryberry is a provider of Employee Recognition Solutions for 25,000+ businesses worldwide. Terryberry's solutions are designed to help organizations execute a total approach to employee recognition, with tools to recognize and reward all levels, from day-to-day contributions to major career achievements. Along with tangible awards and recognition administration services, Terryberry also offers program development, training services, and innovative software solutions like Give a WOW, the premiere platform for social-media style employee recognition.