If you haven't heard of occupational wellness, you're not alone. It's a branch of wellness that doesn't always get the attention it deserves.
But between the Great Resignation, quiet quitting, and the latest trend - lazy girl jobs - companies will need to start emphasizing occupational wellness to retain and engage their employees.
In fact, one report found that 92% of leaders believe their employees are happy at work. Conversely, only 30% of workers feel the same way. With this striking of a discrepancy, it raises the question: what do employees really want?
Here, we'll dive into what occupational wellness means, why it's important, and what you can do to start prioritizing it.
Types of Wellness
First, let's establish what wellness is. Wellness is the act of practicing healthy habits on a daily basis to attain a better, more fulfilling life. Wellness can be broken into eight sectors, with occupational wellness being one of these eight sectors.
These sectors include:
Physical Wellness
Emotional Wellness
Intellectual Wellness
Spiritual Wellness
Social Wellness
Financial Wellness
Environmental Wellness
Occupational Wellness
When a person experiences wellness in all of these areas, it's believed to lead to healthy state of being.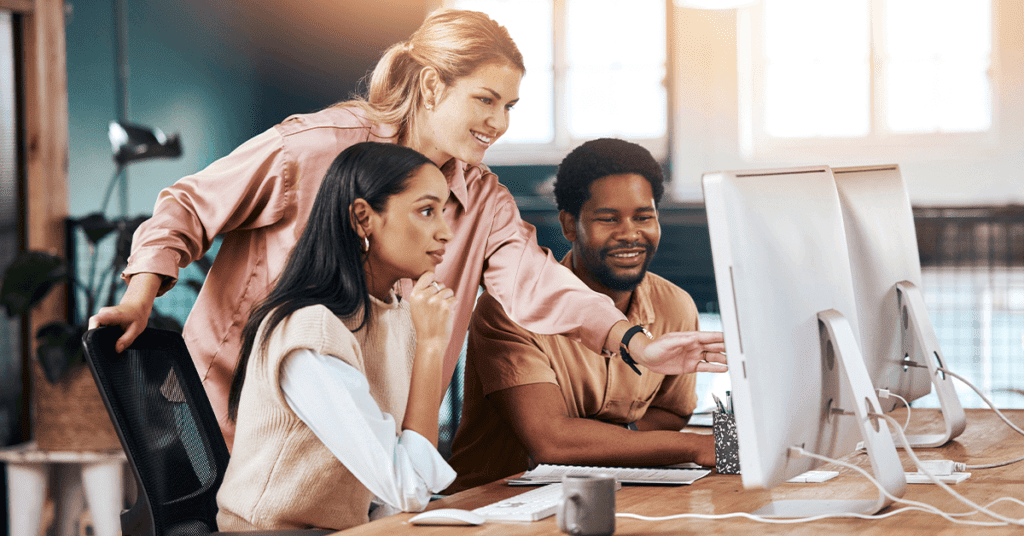 Understanding Occupational Wellness
Defining occupational wellness and its role in the Eight Dimensions of Wellness
As stated above, occupational wellness involves finding a healthy balance between work and leisure, while enjoying the work you do.
However, occupational wellness goes beyond just liking your job. It's feeling like your job allows your natural talents to excel and adds a layer of depth to your career options and life as a whole.

Signs of occupational wellness:
Below are some common occupational wellness examples.
Feeling engaged and motivated by your work
Understanding how to balance your work with leisure and personal time
Communicating and collaborating with others
Being able to work autonomously and own projects
Finding ways to continuously learn in a way that fits your personal learning style
Feeling inspired and challenged at work
Feeling a sense of personal satisfaction with the work you accomplished
Because so much of a person's life is spent at work, having occupational wellness is critical in achieving overall wellness.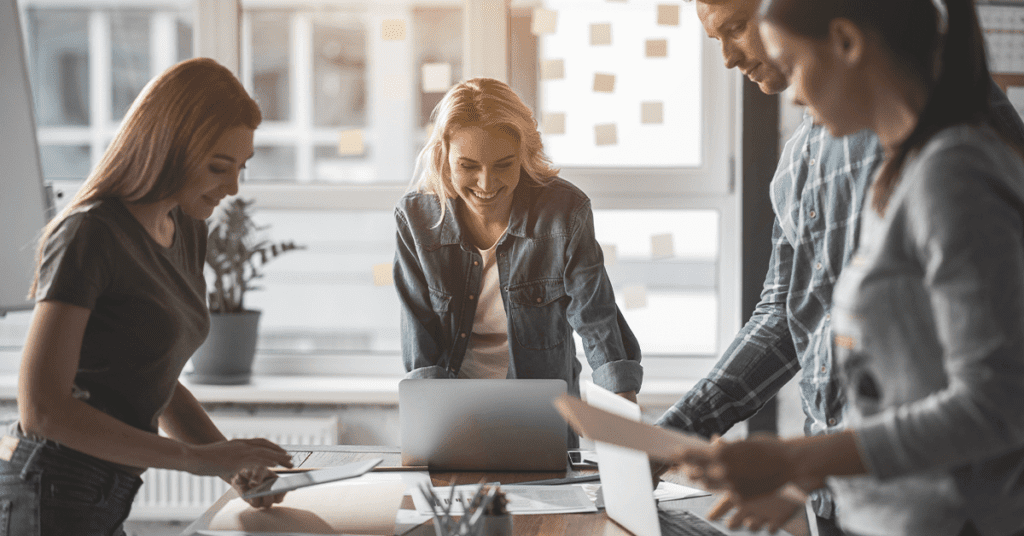 The relationship between occupational wellness and mental/physical wellness
Poor occupational wellness, like a toxic culture, can have detrimental effects on employees' physical and mental health.
This is because with unhealthy work environments comes an increase in workplace stress, and stress has been linked with a range of health concerns.
These health risks include an increased risk of:
Type 2 Diabetes
High blood pressure
Digestive problems
Muscle tension
Stroke
Fatigue
Heart attack
But it's not just physical health that's impacted either. Mental health can take a turn under the chronic stress of overworking - together killing employees' occupational wellness.
Toxic work cultures can increase the risk of developing:
Anxiety
Depression
Burnout
Insomnia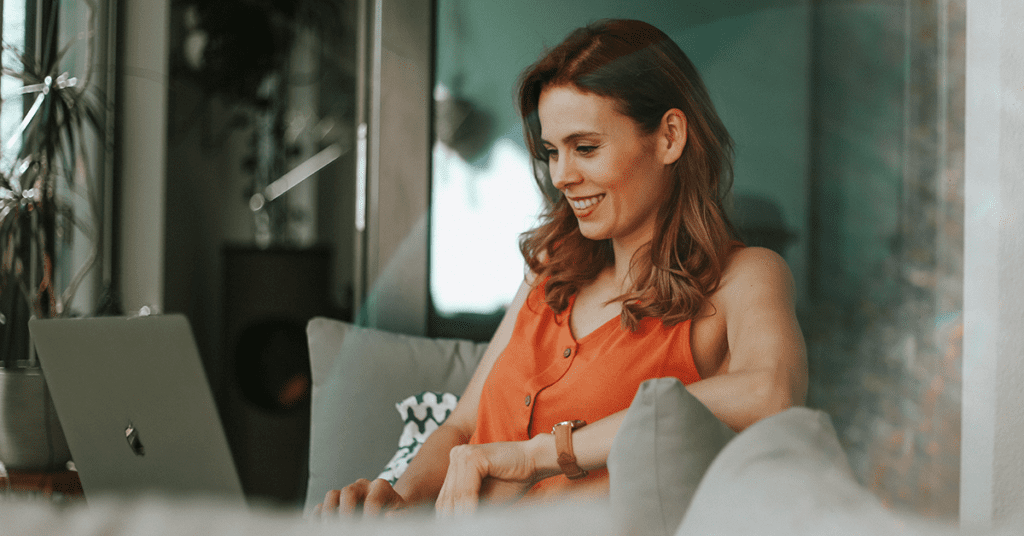 Recognizing the signs of occupational burnout
Research from Indeed has found that burnout is still a significant problem among workers - which means it's a problem for companies as well.
In fact, Millennials remain the most affected population, with 59% experiencing burnout today. Gen-Z, however, is now right behind millennials with 58% reporting burnout. Being able to recognize the early signs of burnout is critical in stopping it before it results in employee turnover.

Signs of occupational burnout:
Increased irritability
Increased complaining
Lower quality work
Increased fatigue
Apathy
Rudeness
Missed deadlines
Luckily, leaders can help combat burnout by helping employees achieve occupational wellness. Here's how.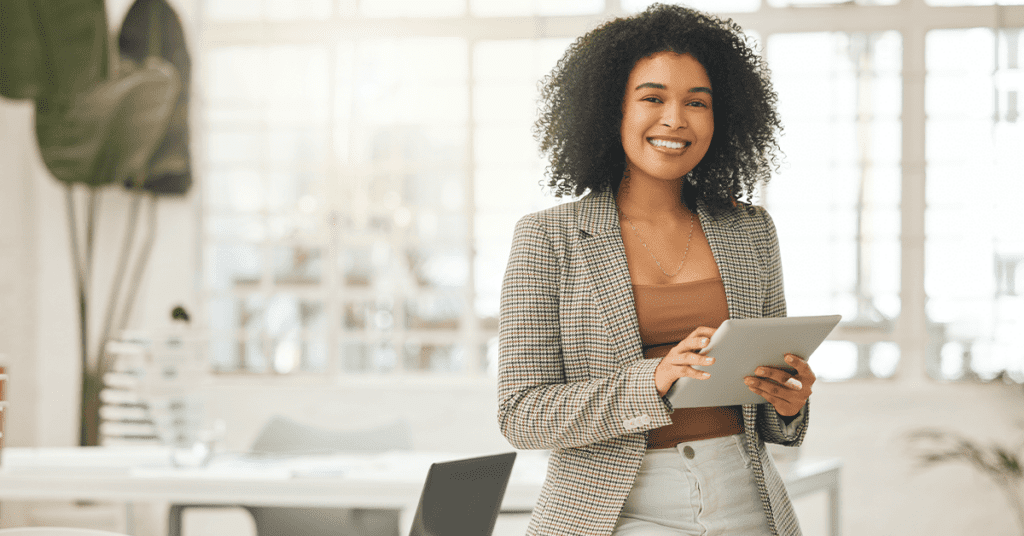 How to Help Your Employees Achieve Occupational Wellness
Identifying Passions and Strengths
An important aspect of occupational wellness is feeling a sense of purpose in your work. So, leaders can help employees achieve this by aligning their career goals, passions and strengths with their role.
Consider having a one-on-one work session with your team to help identify their strengths and passions. Then see how these fit into their current job role.
You may find an employee in their current job delivers mediocre work. But they might be a star employee on a different team. Or you may find they simply need to rearrange their priorities.
You can even find strength-based self-assessments online that can help guide this process.

Work-Life Balance
Another critical aspect of occupational wellness is understanding the importance of balancing work, leisure time, and the role it plays in preventing burnout. So much so, a study by Indeed found that 36% of all workers say more time off could help reduce their burnout.
This isn't to say that simply offering more PTO will create work-life balance for your employees. In fact, a Glassdoor survey found that while paid time off proved to be more important for employees than pay raises, many people don't utilize their time off.
The U.S. Travel Association's 2017 Project: Time Off survey found that workers had 206 million unused vacation days in 2016.
This should cause leaders to ask, why their employees feel like they can't utilize their time off? Are their deadlines too tight? Is there a lack of support in their absence? Is there a company culture of simply not taking time off?
Instead, find ways to support work-life balance and, like:
Ensure your team knows how their PTO works, where to find it, and how to submit a request.
Lead by example - unplug after hours and use your own PTO.
Host non-work-related events for fun, like happy hours, team lunches, and events off campus
Regularly check in with your team to ensure their workloads are manageable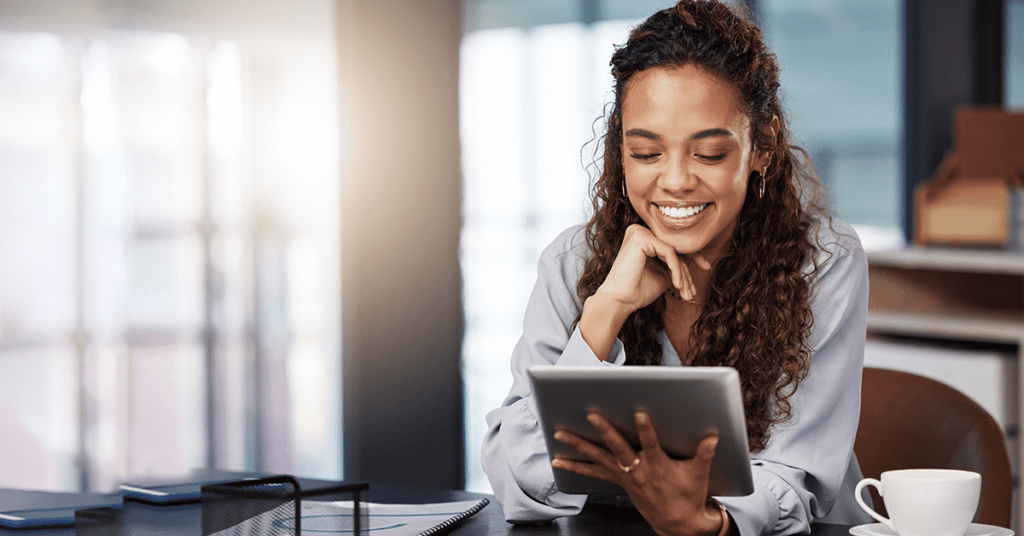 Nurturing a Positive Work Environment
Arguably, the most fundamental aspect for the overall success of occupational wellness is workplace culture.
Strong company culture is linked to increased personal satisfaction with work, lower employee turnover, and higher engagement. The problem is that most companies are missing the mark when it comes to culture.
Research from Gallup found that 2 in 10 employees feel meaningfully connected to their company's culture. Furthermore, only 27% strongly agree that they believe in their organization's values.
So, it should be unsurprising that employee engagement in 2022 declined to a mere 32% – down from 36% in 2020 and 34% in 2021. And employee disengagement is on the rise, with 18% of employees now reporting being actively disengaged.
Promote occupational wellness by nurturing your company's culture. Here are a few tips:
Start a wellness program - Creating a wellness program is a great way to foster employee wellbeing and teach employees heathy tips in a range of wellness areas, all while supporting occupational wellness.
Build a culture of recognition - 82% of people are happier when they're recognized at work. So build recognition into your culture with a recognition program.
Invest in DEI - DEI efforts help provide psychological safety for employees. Research has also found that companies with DEI strategies show more innovation, higher employee retention, and better business outcomes.
Emphasize open communication - Get a true read on employee sentiment with pulse surveys, engagement surveys, and 360 feedback.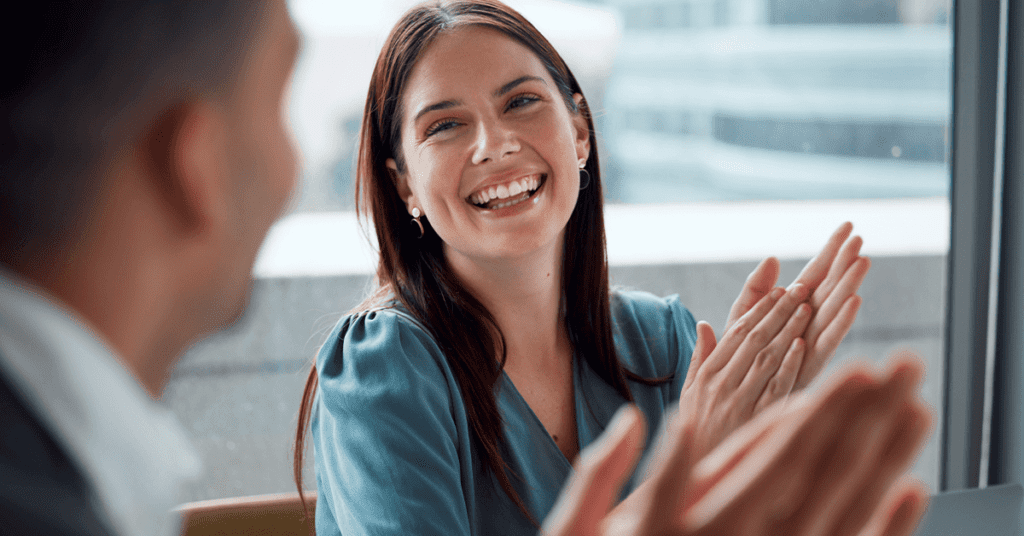 Embracing Professional Growth and Development
Even with Quiet Quitting and Lazy Girl Jobs trending, research still supports the idea that employees want to feel as though they're growing, developing, and advancing. Furthermore, the ability to develop skills is one of the fundamental signs of occupational wellness.
Companies with a culture of growth tend to attract and retain high-performing employees who develop stronger relationships with the company.
This is especially true for younger employees. According to a LinkedIn study, 40% of young workers said they were willing to accept a 5% pay cut to work in a position that offered career growth opportunities. Additionally, 76% of Gen Zers want more career opportunities to move up or increase responsibilities at work.

Employee development opportunities may include:
Career development conferences
Online classes or higher education
Taking on more responsibilities and challenges
Finding learning opportunities that support the employee's personal learning style
These activities can:
Enhance an employee's performance in his or her current role
Spark curiosity or bring out a new talent
Bring newfound personal satisfaction to the job
Present the opportunity to learn about other roles within the company's industry
Improve employees' mental health at work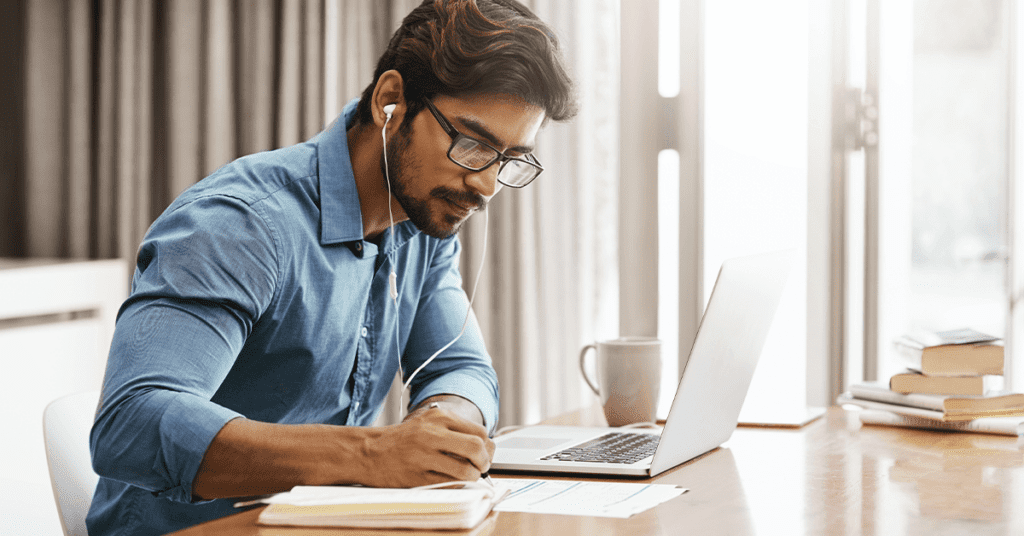 Finding Meaning and Purpose in Your Career
Purpose and occupational wellness are directly related - because when a company has purpose, its people do, too. A study from McKinsey found that 70% of employees say their sense of personal satisfaction purpose is defined by their work, and when that work feels meaningful, they perform better, are much more committed, and are about half as likely to go looking for a new job.
So, finding ways to connect what your employees do and care about to the company's culture and values will not only improve your employees' occupational wellness, it'll benefit your company too.
While you likely won't be able to adapt each employee's role to fit all of their passions, you might discover some helpful interests. For example, one of your accountants might have a passion for fitness and would love to start a walking club at your company.
You also can reiterate how each employee's role matters to the company's mission. But don't speak in broad terms - get specific. Tell customer service that their patience and empathy is what keeps your clients happy. Remind sales that their ability to connect with people is what generates revenue.
Everyone plays an important role, so be sure to tell them.

Start Building Occupational Wellness Today
Building occupational wellness takes effort from both employee and employer, but the effort contributes to happy, healthy, engaged employees. If you're looking for guidance along the way, Terryberry can help.
Terryberry provides solutions to help drive performance and retention through effective employee engagement. These solutions include:
Ready to learn more? Schedule a demo with our team to get a hands-on walkthrough of how Terryberry can transform the culture of your workplace.